IADT present screening of North Circular at IMC Dún Laoghaire
IADT are proud to present a special event screening of North Circular at 5.30pm on Sunday December 11th at IMC Dún Laoghaire.
Screening: 5.30pm Sunday 11th December
Tickets available from IMC Dún Laoghaire HERE.
---
North Circular is a multiple award-winning documentary musical written and directed by Luke McManus that travels the length of Dublin's North Circular Road, a street that almost every Irish person has visited on the way to Croke Park, Dublin Zoo or the 3Arena, but a place that few people really know.
The film's themes are many – empire, revolution, madness, addiction, imprisonment and the joy of shared experiences but all are united by a deep love of music, where the narrative tradition of Irish songs are used to help tell the stories.
IADT National Film School graduates Evan Barry, Paddy Jordan, Elena Larinova and Fia Wren formed the camera department of the production.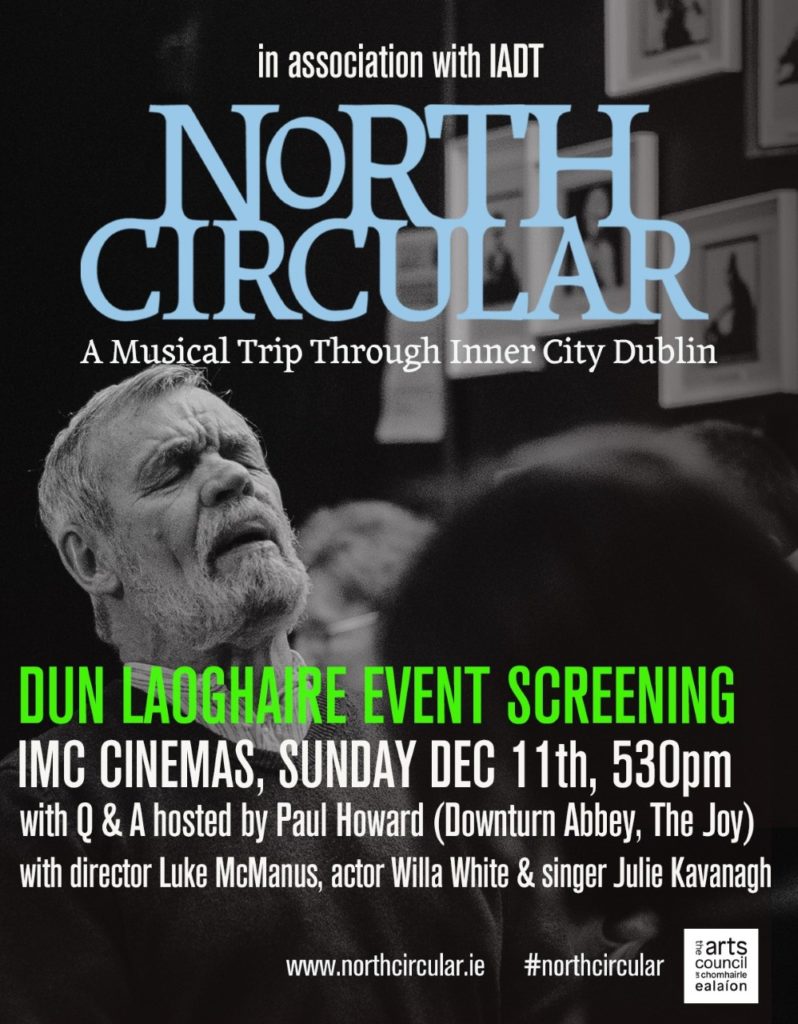 ---
The film opened in Dublin, Dun Laoghaire and Belfast on December 2nd to packed cinemas and widespread acclaim, and it opens on December 9th in Gate Multiplex, Cork and Palás Galway.
The Guardian's Peter Bradshaw said "resonant, vivid and beautifully shot – pregnant with images and ideas – a film made with real artistry" Business Post's John Maguire called it "insightful and elegiac, a beautifully observed and evocative film edited with an exquisite touch"
The film will be introduced by director Luke McManus and there will be in-cinema live music from one of the film's featured singers – Julie Kavanagh from Cabinteely, There will also be a post-screening discussion with Paul Howard (Ross O'Carroll Kelly, I Heard The News Today) and North Circular's Willa White, the standup comedian and actor with plenty of opportunity for the audience to join in the chat.