IADT Students win at Media Cube Student Enterprise Bootcamp
Following three weeks of intense training in the fields of innovation, marketing, financial management and venture capital funding, ten students from IADT made their final pitches on Tuesday, 19 February 2019.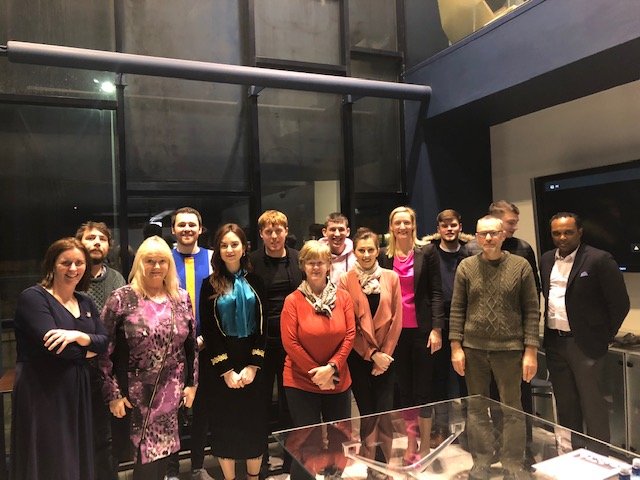 The panel of judges included Lisa Cunningham (Vogue Business Development), Conor O'Connor (Enterprise Equity), Ann Marie Phelan (Enterprise & Innovation Manager) and Dr. Therese Moylan (Head of Department of Entrepreneurship, IADT).
The three overall winners were Martha Gilheaney, a graduate of BA [Hons] in Arts Management, IADT, Ronan Seery, a first year student studying BA [Hons] in Arts Management, IADT and Hugh Devine, currently studying a Bachelor of Business [Hons] in Entrepreneurship at IADT, who won awards for Most Developed Business, Best Innovative Business and Most Promising Promoter respectively.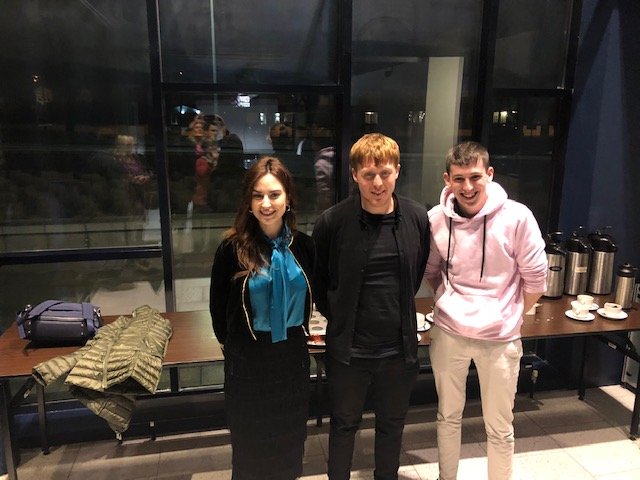 Ann Marie Phelan, Enterprise and Innovation Manager at the Media Cube said, "We were delighted with the numbers participating in this year's Bootcamp. We had a wide variety of student and recent graduates from different disciplines, who shared a common interest – they wanted to make their business ideas viable.
It has been a privilege to witness the growth shown by the participants – several students, while pitching showed how their s ideas had changed and how they were able to apply the principles of the Bootcamp to their businesses.
We are actively encouraging the participants to enter the Student Entrepreneur Awards that are being hosted by Enterprise Ireland and the upcoming IBYE awards as we feel the Bootcamp has ignited some great ideas! I would also like to thank Susan Cahill from Enterprise Ireland, Mariea Mullally from LEO DLR, Conor O'Connor from Enterprise Equity and Lisa Cunningham from Vogue Business Development for their terrific contribution to the judging process."
Interested in participating in the next Bootcamp? Contact Fionnghuala Ni Neill at neillf@iadt.ie to register your interest!