IDA Ireland present Tim Cook with award designed by IADT artist Kathleen Walsh
The Special Recognition Award is a carved wooden and resin bowl crafted by Irish artist and IADT technician Kathleen Walsh and was presented to Tim Cook, CEO of Apple at the IDA Look To The Future event at the National Concert Hall this week.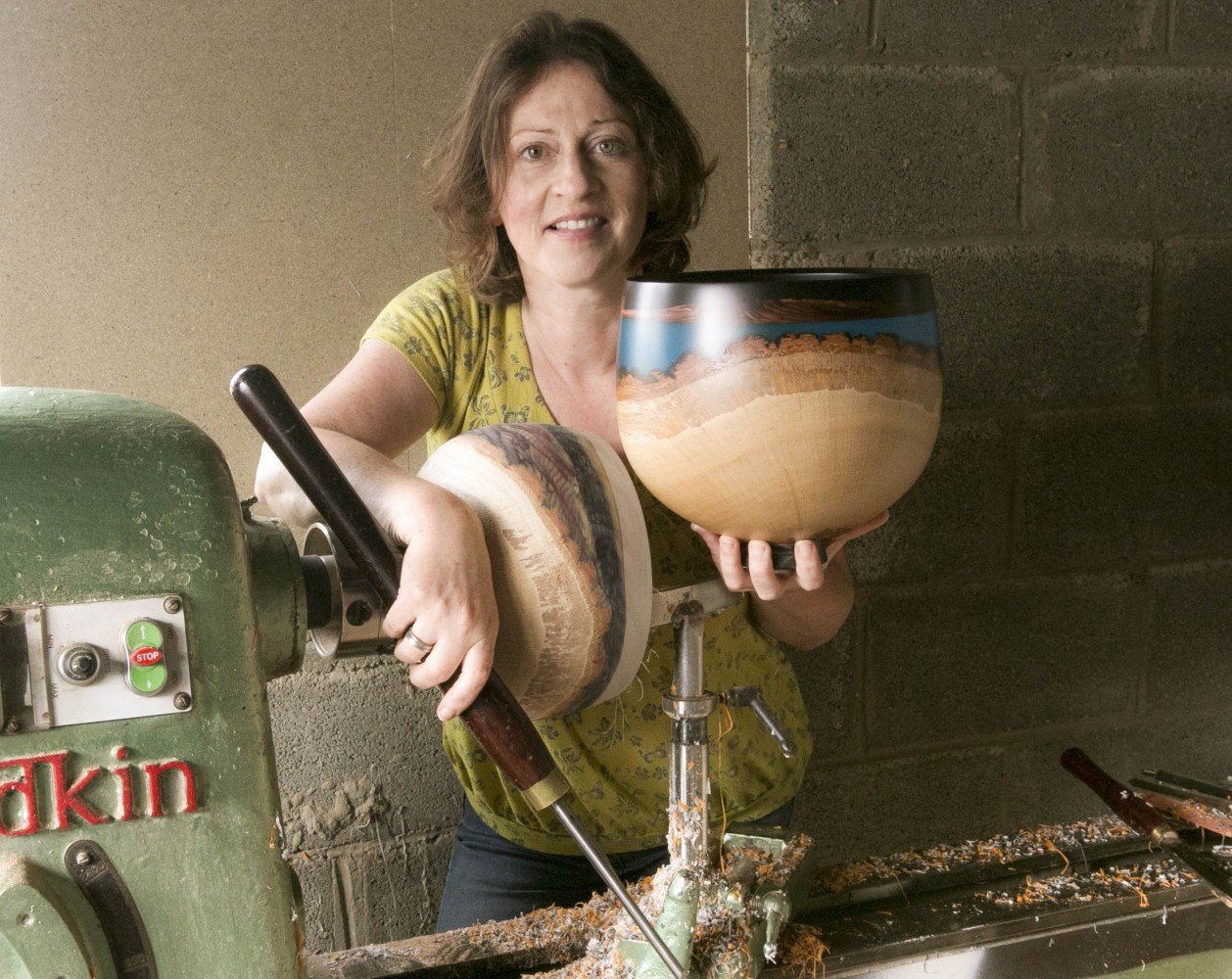 Using wood from an oak tree that fell on IADT campus during storm Ali in September 2018 Kathleen created a bowl using both traditional woodturning techniques and resin casting.
The piece was presented to Tim Cook, CEO of Apple by an Taoiseach Leo Varadkar at the Look To The Future event to mark 40 years of investment by Apple in Ireland.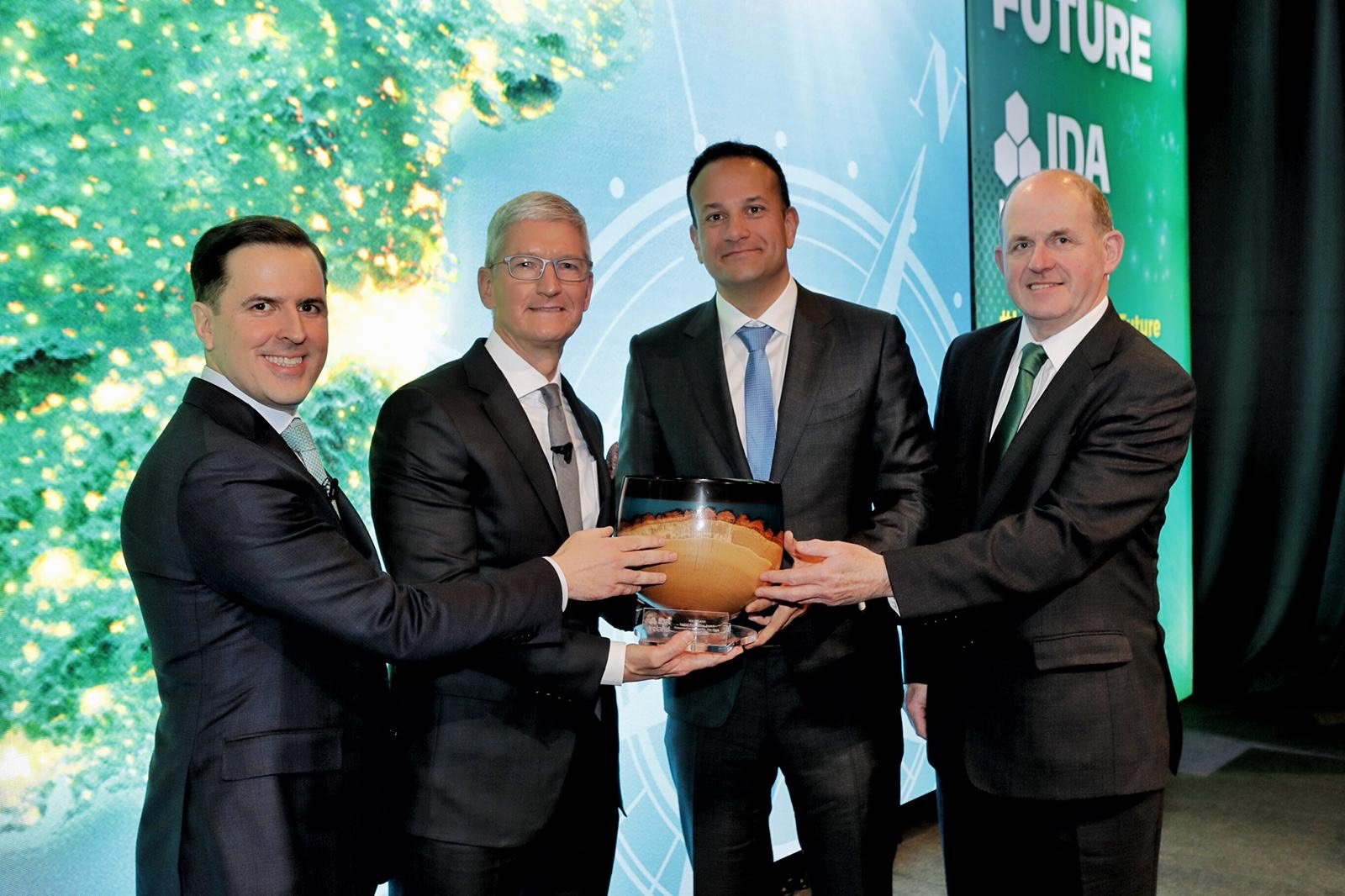 Kathleen Walsh grew up in Wexford with a family background in woodworking where her interest in woodturning began.
While studying Art at the Waterford Institute of Technology in the early 1990s she devoted her spare time to learning how to use an old lathe in her father's workshop. It was then that the seeds of her passion for woodturning were sown.
Graduating from WIT she went on to study for a Higher Diploma in Art and Design Teaching in the Limerick School of Art. After that she taught art at second level for a number of years.
She currently works in the Institute of Art, Design & Technology, Dún Laoghaire (IADT) as a technician in model making.
Dividing her work between Wexford and Dublin, she uses traditional woodturning techniques and materials coupled with modern processes. Building on the natural and unique characteristics of each piece of wood, she creates striking contemporary pieces crowned with resin.
"Having spent years working with the many talented and creative students that pass through IADT I felt it was time for me to dust off my chisels and return to my first passion. I soon realised that the love I had for woodturning in my college years was still very much there. I especially love the challenge of combining and resolving the tactile and varying nature of wood with the very different qualities and behaviours of resin. This has been a journey that I have been enjoying immensely." Kathleen Walsh.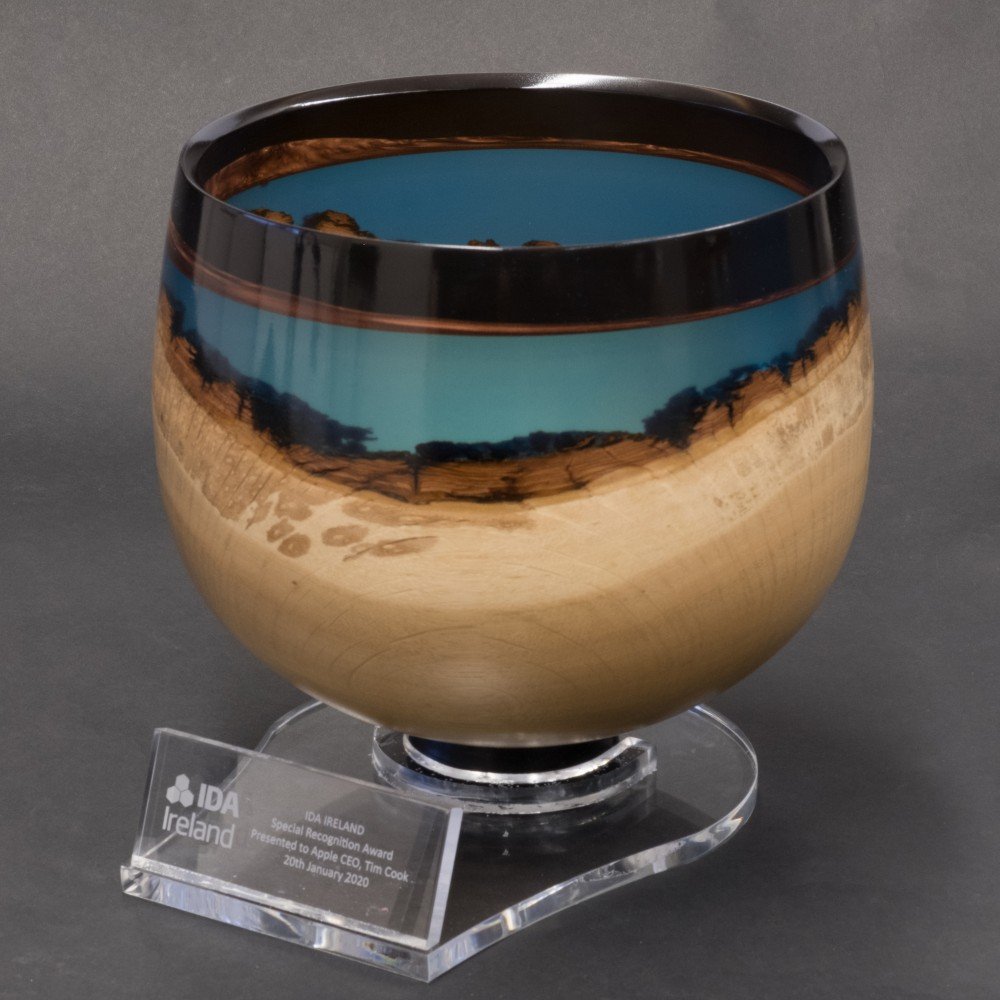 News