Lord Mayor of Dublin Launches Inclusion and Integration Week
Dublin City Council's Integration and Inclusion week was launched by Lord Mayor of Dublin Alison Gilliland at a reception in City Hall on Monday 8 November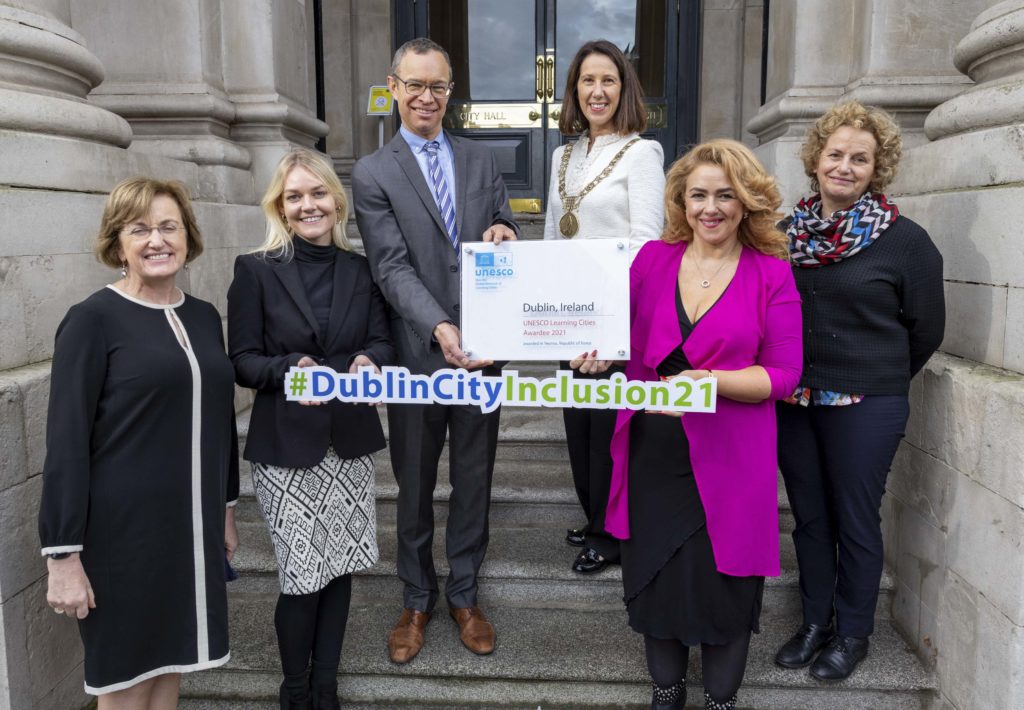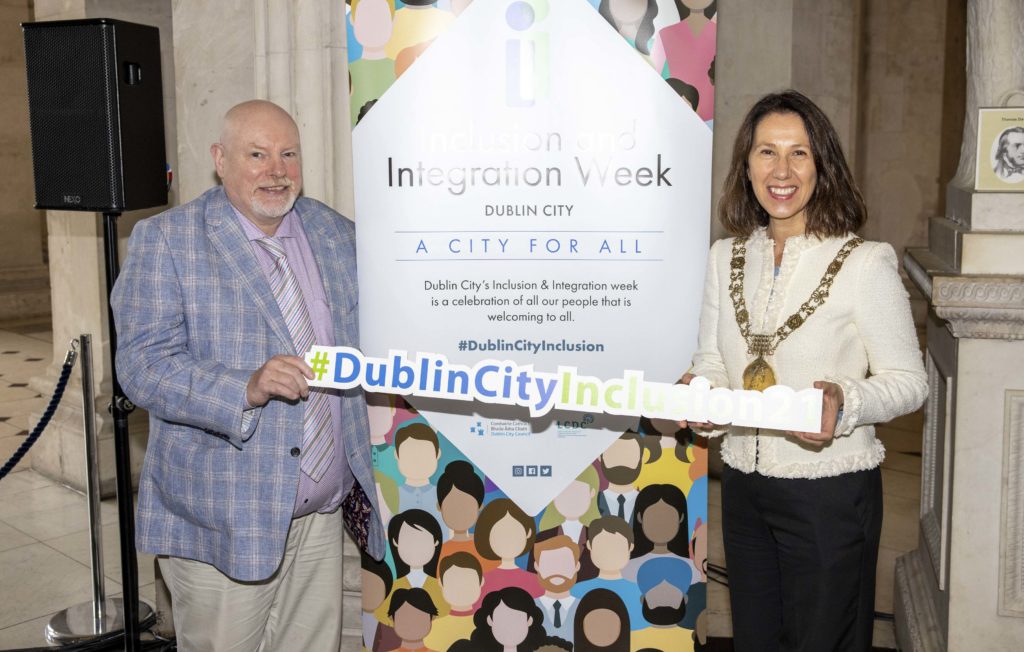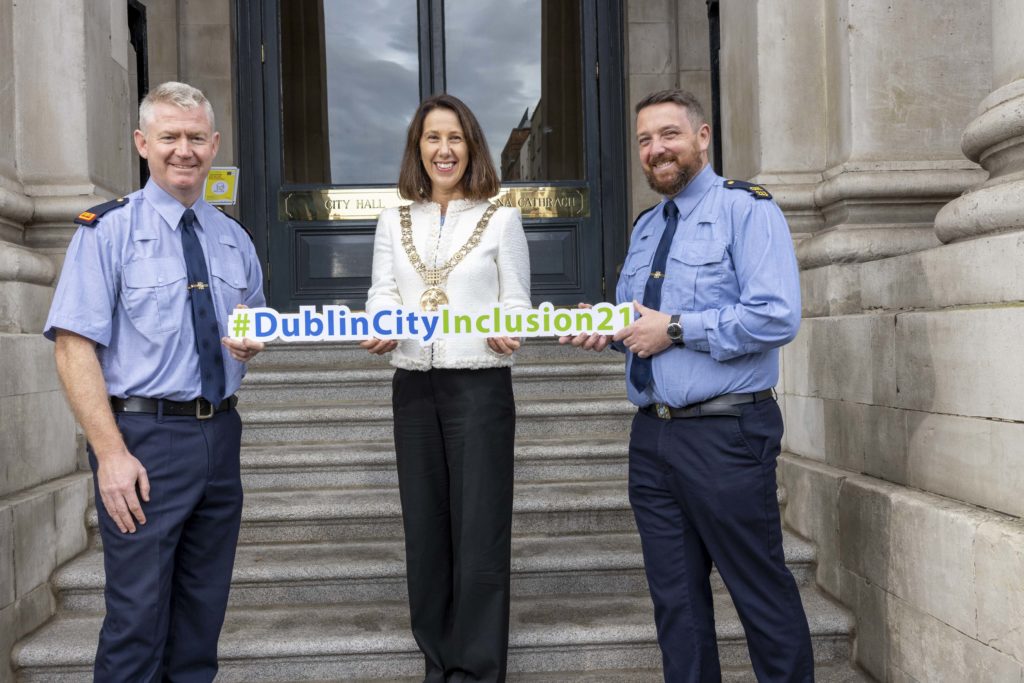 Dublin a City for All
The aim of the week to highlight the positive work carried out by Dublin City Council and other agencies to promote social inclusion and diversity in our city.  A variety of live and online events are organised across the week by Dublin City Council's Social Inclusion Unit and other departments
The initiative features more than 100 events online and in person from walking tours, talks, workshops, exhibitions, music and more over the week of the 8th – 12th of November 2021. These events aim to bring on board anyone in Dublin who may face barriers to social inclusion. It is particularly targeted at young people, older people, People living with disabilities, members of the Travelling Community, early school leavers and immigrants. Inclusion and Integration week has an event for everyone.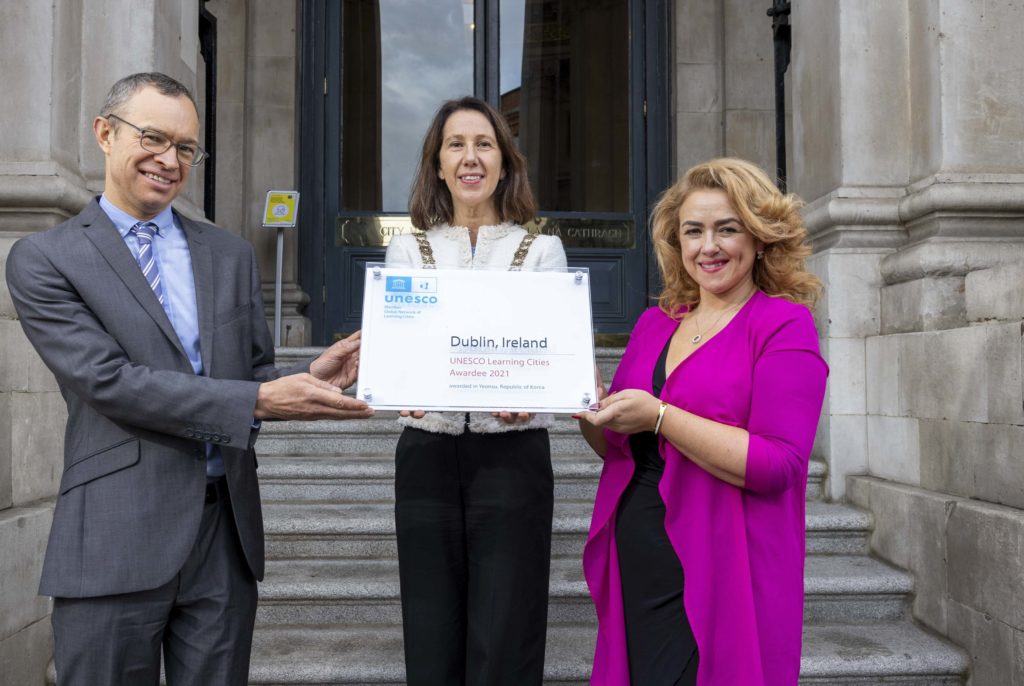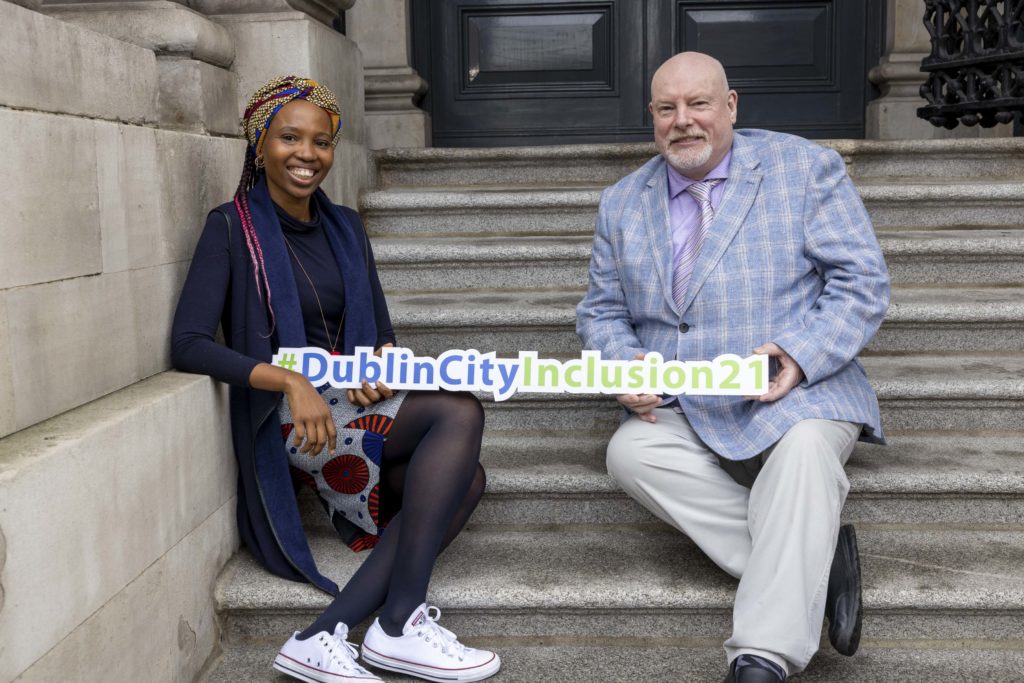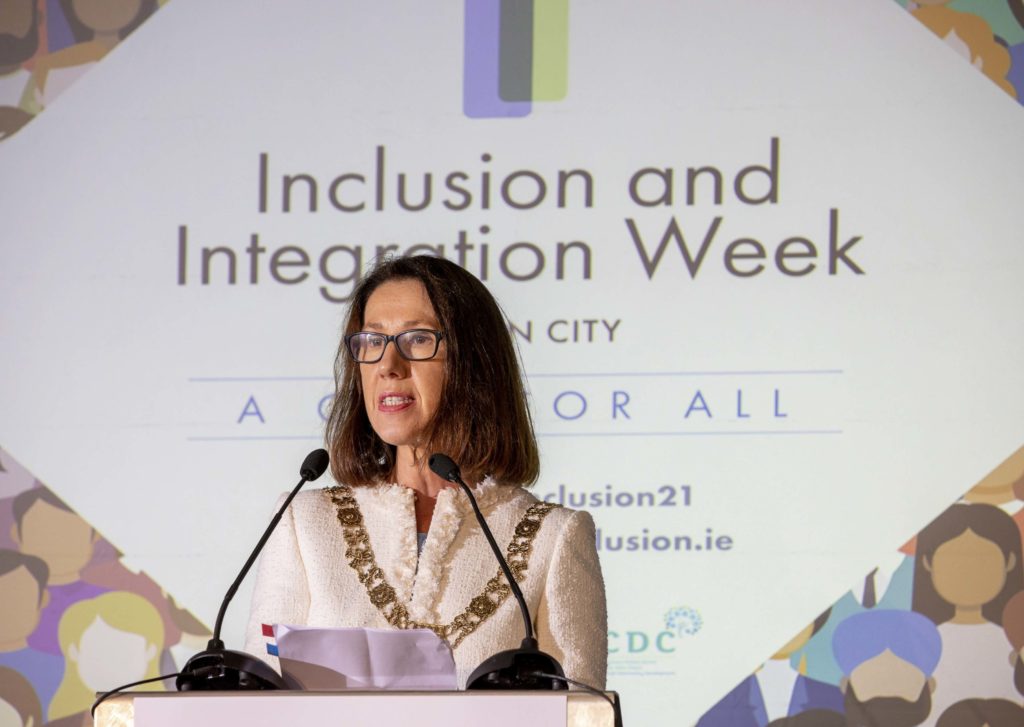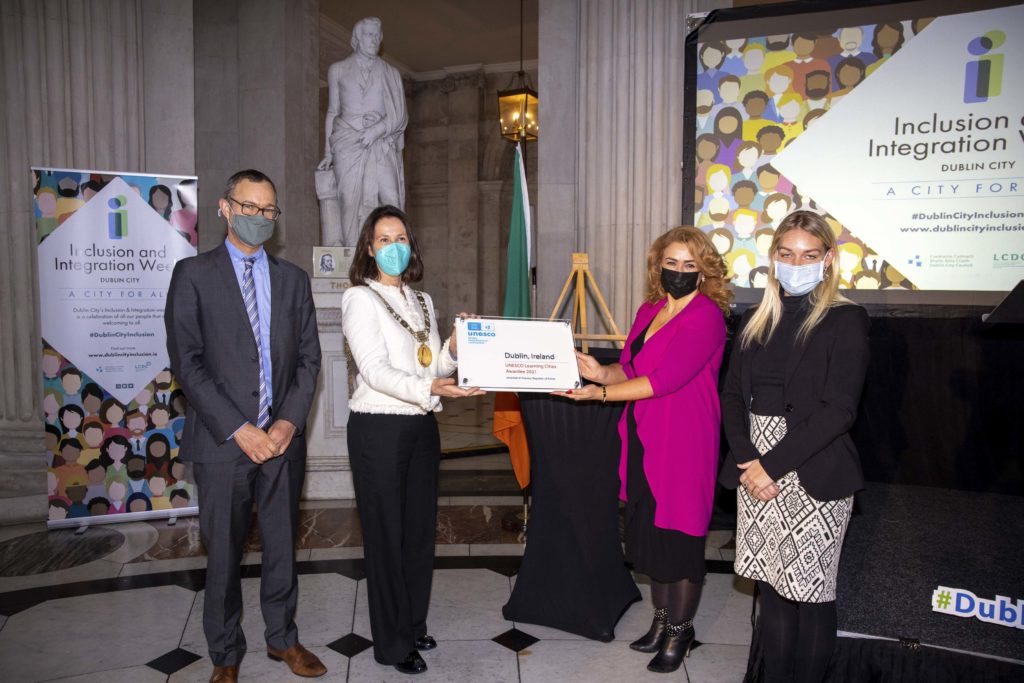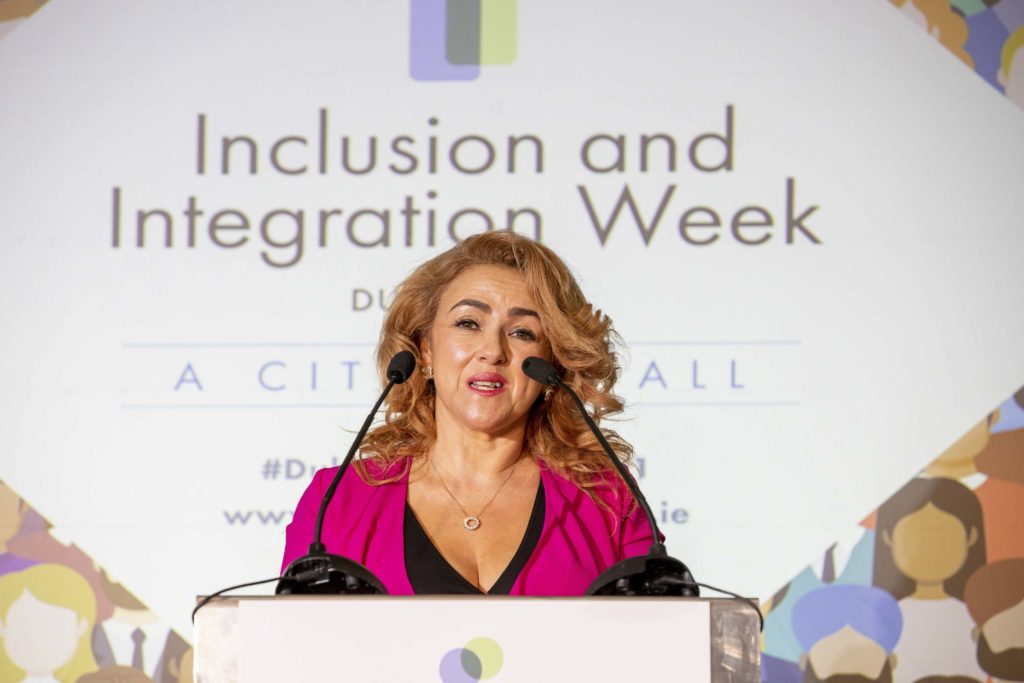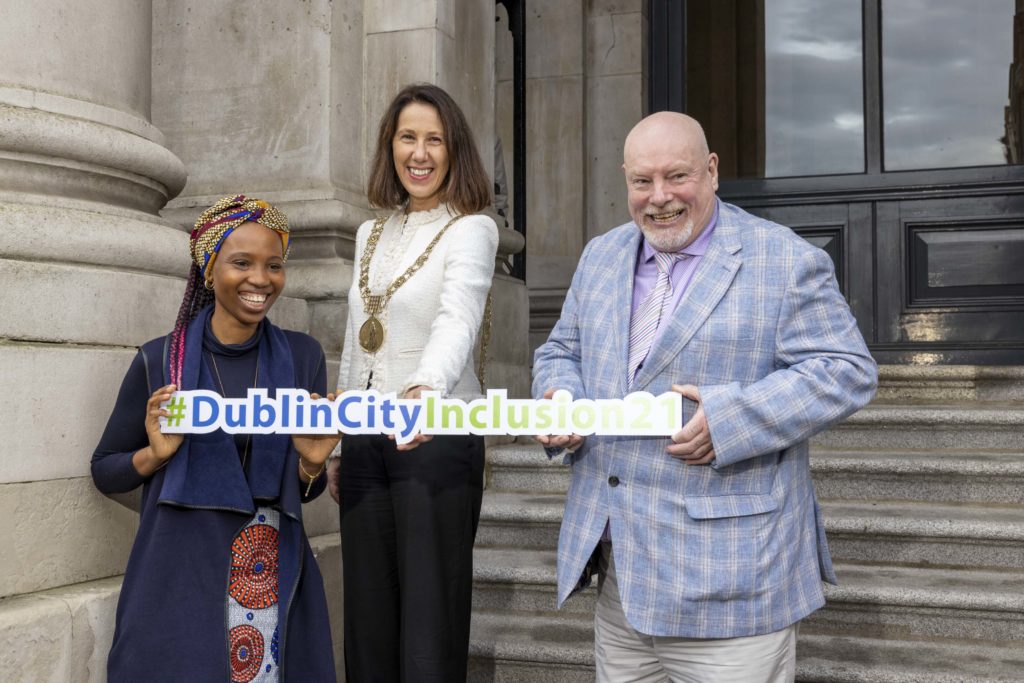 Speaking at the official, Lord Mayor Alison Gilliland said;  'Our public, community and voluntary services support all our citizens but most importantly those who feel less empowered, those who may feel isolated because of age, disability or because they lack local connections or those for whom English is not their first language. This is the core focus of this year's Inclusion and Integration week activities. Our ambition is to make Dublin a city for all.

"Dubliners live in an increasingly diverse, multicultural city. We are more challenged than ever before to better realise Dublin as a welcoming, inclusive, dynamic, prosperous and indeed a fair city to live in, to work and to recreate in.'' she continued.
Dublin City Council's Inclusion and Integration week is also particularly relevant in recent weeks as Dublin Learning City was awarded the UNESCO Learning Cities Award at its Annual Conference of Learning Cities in Yeonsu, South Korea on the 27th of October.
''This week, combined with the UNESCO Learning Cities Award, is an opportunity for us to recognise the work of the Social Inclusion department of Dublin City Council  and the significant strides that Dublin Learning City has made to create an inclusive learning environment in our city by implementing UNESCO's Guiding Principles and Sustainable Development Goals into its best practice. Particularly the fourth goal – 'Ensure inclusive and equitable quality education and promote lifelong learning opportunities for all.' '' The Lord Mayor commented.
Denise McMorrow, IADT Student Experience Manager and co chair of Dublin Learning City stated ''In collaboration with Dublin City Council and other educational and community stakeholders, Dublin Learning City has enormous potential to stimulate and support an inclusive learning environment amongst its citizens. Achieving the UNESCO Learning City Award 2021, is a testament to the hard work and dedication of our partners, stakeholders, educational providers and learners alike. On receipt of such a prestigious award, Dublin will receive national and international recognition of a commitment to the 2030 Agenda for Sustainable Development. ''
To view the activities of Inclusion and Integration week in full, visit www.dublincityinclusion.ie.