Student Survey 2023
IADT Student Survey is LIVE and takes place from 7th - 28th March - Have Your Say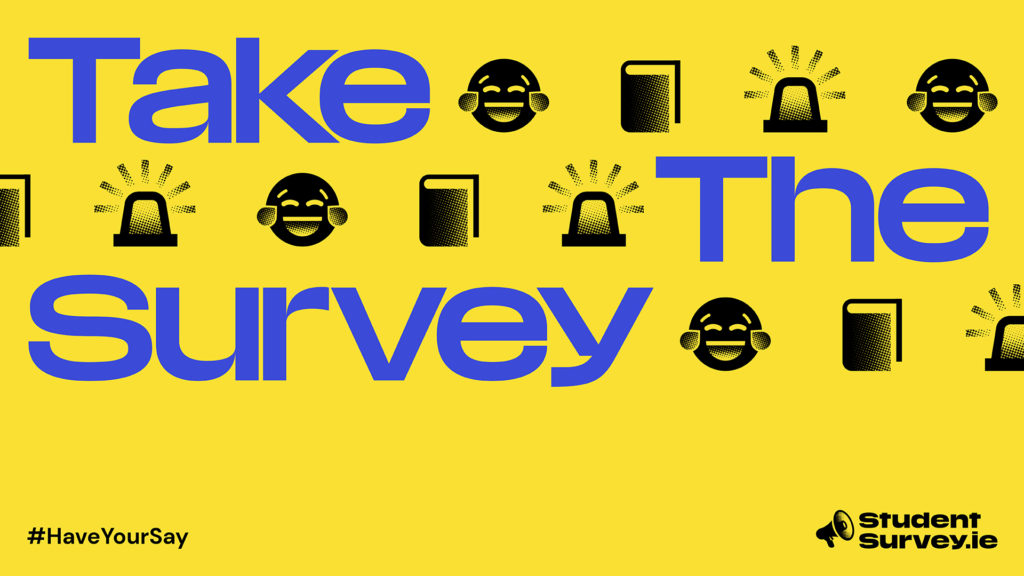 Each year Studentsurvey.ie invites first year undergraduate, final year undergraduate, and taught postgraduate students across Ireland to complete a survey about their higher education experience.
The 2022 student survey at IADT is open from today Tuesday 7th until Tuesday 28th March.
To complete the survey, please check your IADT student email for the personal link you received from iadt@studentsurvey.ie or go to www.studentsurvey.ie. The survey takes about 20 minutes to complete on your phone or computer.
Take Part and Win Prizes...
All students who complete the IADT survey are entered into a draw at the end of each week. There are vouchers to be won each week and two Amazon Fire tablets up for grabs too.
In addition, for each survey completed, 1 euro will be donated to the IADT Student Union hardship fund.
IADT and IADT Students' Union support the survey, we value the feedback provided in the survey as it helps us better understand your experience of being a student at IADT. Rest assured that all feedback is provided anonymously.
News, Event