Take part in the National Student Survey
Have your say in the national survey of student engagement!
StudentSurvey.ie runs from 2nd - 22nd March 2020.
All first year, final year and Postgraduate taught students are invited to complete the survey.

For the chance to have your say on your student experience and to be entered into a draw to win one of 25 prizes for IADT students, simply complete the survey at www.studentsurvey.ie.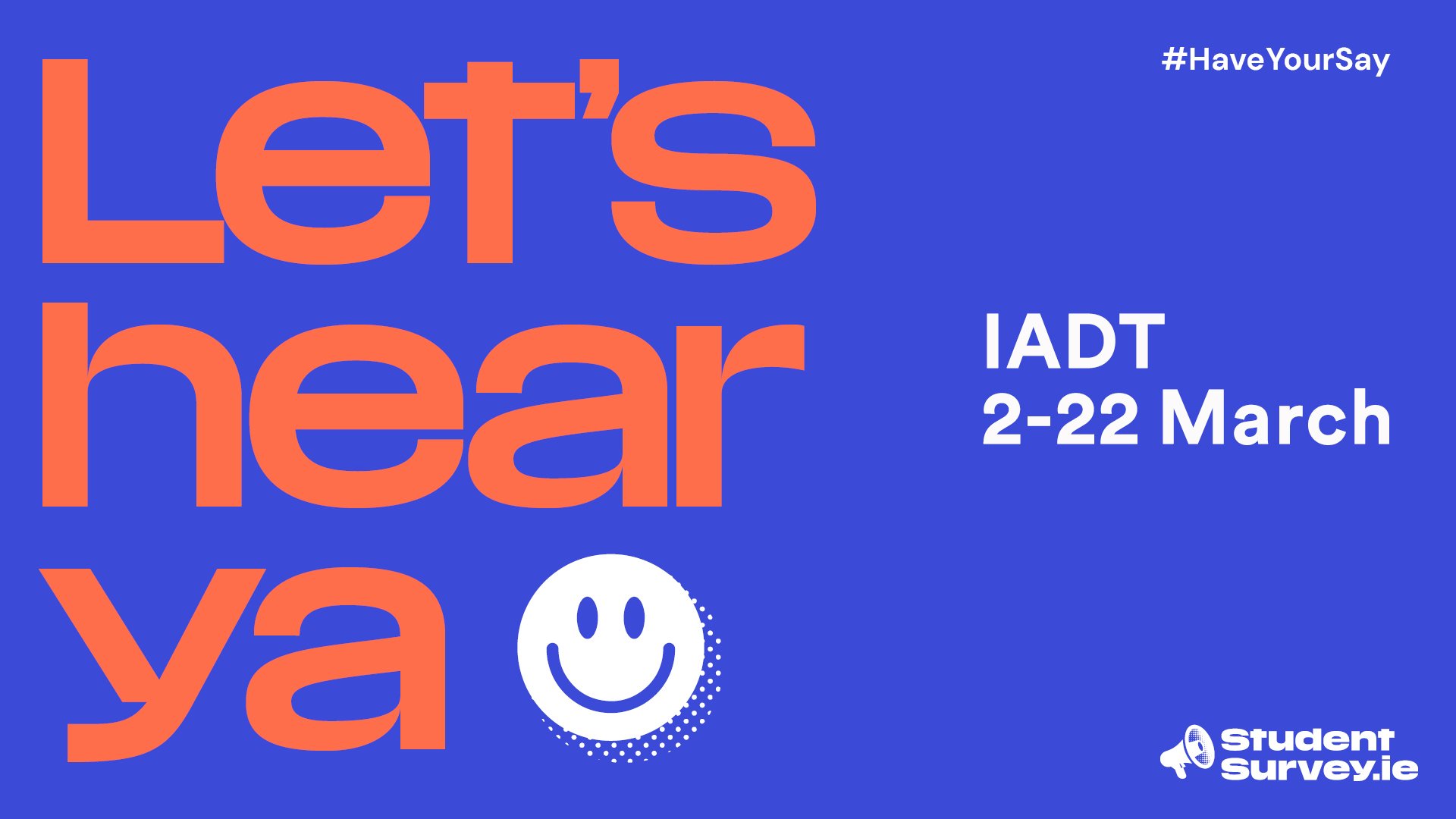 The higher education system in Ireland wants to listen to students about their experiences of higher education. Students have a major contribution to make in influencing the design of curricula, and in reviewing and providing feedback on their experience of college.

Good student feedback on engagement and satisfaction will contribute to students experiencing an education that is relevant and responsive to their personal development and growth as fully engaged citizens within society.

This national survey is one example of institutions and national bodies working together to gather students' views.

The objectives of StudentSurvey.ie are:
To increase transparency in relation to the student experience
To enable direct student input on levels of engagement and satisfaction
To identify good practice that enhances the student experience
To assist institutions to identify issues and challenges affecting student engagement
To serve as a guide for continual enhancement of institutions teaching and learning
To document the student experience to enable year on year comparisons
To facilitate comparison with other higher education systems internationally
News