Talbot Studios Most Promising Graduate Award winner 2017
IADT's Emma McKeagney is the winner of Talbot Gallery Most Promising Graduate Award 2017.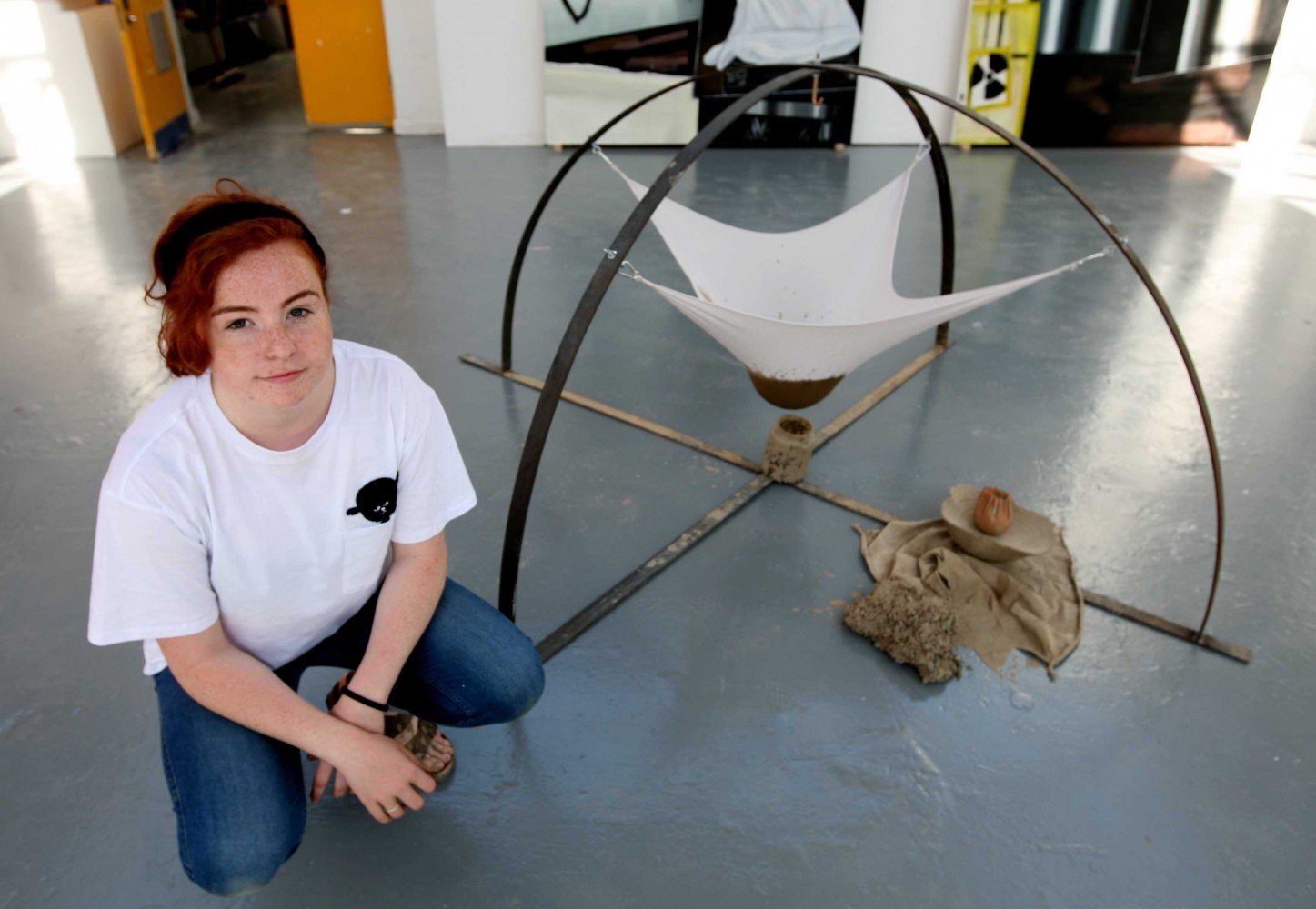 McKeagney works closely with material processes to create bodies of work which incorporate the idea that a process is made up of not only the artist but the material they use and the impending idea of exhibiting. Her concerns are that of respecting all matter, and to utilise materials that can return to the churning expanse of earthly matter without causing substantial harm.
The work in the last few months leading to her grad show looked at how she could harness locally sourced clay and allow the refining process to become part of the final artworks. The corresponding materials used were mostly steel and glass which can be re-assembled and re-appropriated.
Mc Keagney would like to continue this idea throughout her practice experimenting with bio-materials such as mycelium and cellulose which have started to take hold in the design world as alternatives for plastics and packaging. She would like to challenge the presumption that artists create as sole individuals, crafting matter as they wish it to be, I would rather like to work towards a symbiotic relationship with materials, being more of a catalyst for certain processes rather than a 'master' of materials.
What interests McKeagney furthermore is the turn a process takes upon the idea of finalisation for exhibition, especially my work which is process based. "I usually turn to more architectural and design-based solutions to problems of exhibiting works which illustrate a process". This is where a tension lies between design, which usually implies a finality, and process, which implies a continuous time-based development.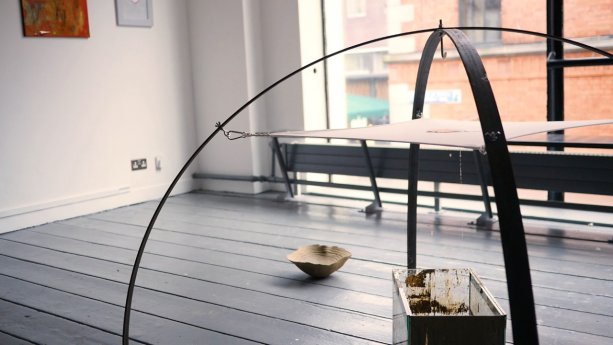 News