National Film School 'To All My Darlings' shortlisted for BAFTA
Written, produced and directed by National Film School students, graduate film 'To All My Darlings' has gone on to win big and is shortlisted for BAFTA Student Awards 2021
Shortlisted for the BAFTA Student Awards 2021 
Winner of the Audience Award for Best Short at the Dublin International Film Festival
Winner of the Spirit of the Festival Award at the Catalyst Film Festival
Winner of Best Cinematography Award the RTS Award – Irish Region

Written by National Film School graduate Derek Ugochukwu and based on stories from his Nigerian-Irish Church community, To all my Darlings reveals the wonderful multicultural side of contemporary Ireland that rarely appears on screen. The lives, perspectives, and difficulties displayed by the characters shows us an emerging New Ireland coming through.
Director, Lia Campbell, creates a mature and inspiring film focused on Irish multiculturalism and female fertility. A film like To All My Darlings exists so that people can be opened up to new perspectives they may not have been previously exposed to. The Nigerian community in Ireland is often ignored or underrepresented and this film tries to challenge the outdated view some may have of Ireland.
Rising Irish star, Demi Isaac Oviawe, at sixteen came onto Irish screens in the extremely successful "Young Offenders" Television show. Now in her first dramatic role, she comes ready to captivate the nation once again.
Fertility issues and marital expectations within religious environments is difficult for any to handle but Demi's ease within the role reveals her strong talent, She allows the film to carry the message that not all families need to have children to be complete. We wanted to fight the idea of a "Nuclear" family being the norm.
Religious and societal expectations can be harmful to people, young women in particular. The tight requirements of these expectations cannot be abided by, Adaeze's journey and medical diagnosis is a pure example of this.
We, as a group need to widen our bandwidth of acceptance and remove our tight expectations of people, in order to include those like Adaeze and Nonso.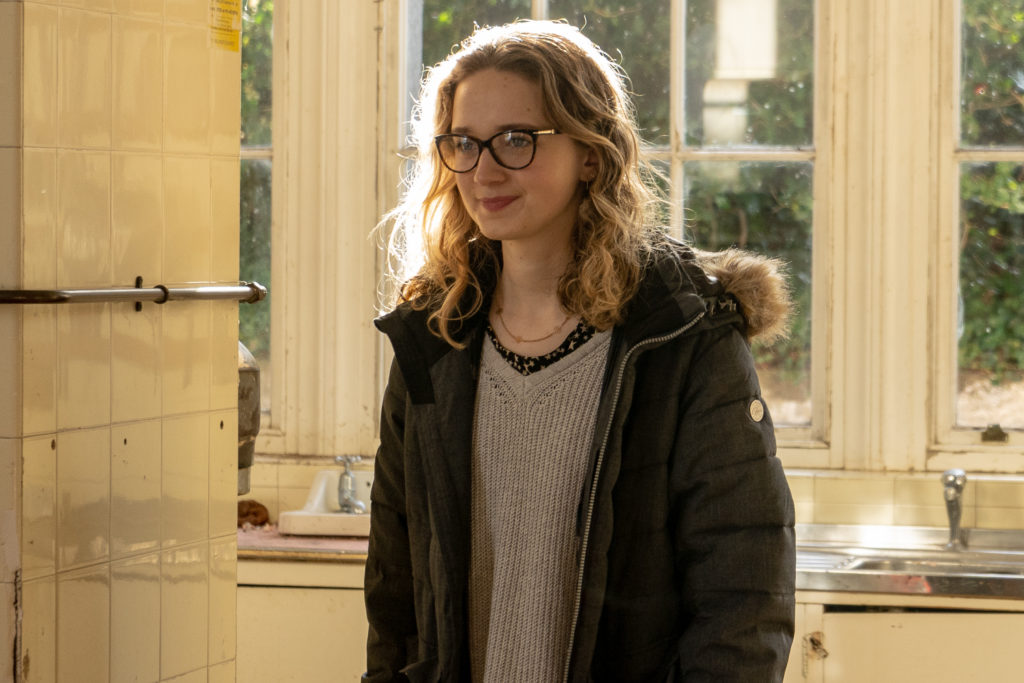 Lia Campbell - Director
Based in Belfast and Dublin, Lia is a video artist and filmmaker working in narrative fiction, documentary and non narrative video. She is a graduate of  the National Film School, IADT Dún Laoghaire, gaining a 1st class honours  degree in Film + Television Production,  majoring in fictional direction and minoring in production.

Now a BFI Academy and National Film School graduate, Lia, at only 22, creates a mature and inspiring film focused on Irish multiculturalism and female fertility. 
BFI academy alumni (took part in Belfast 2015, and Edinburgh craft residential 2016) then BAFTA mentorship programme 2018.  And Cinemagic film festival ambassador and former young filmmaker runner up. 
Lia's previous short films include short documentary 'Polaroid Boys' (Official selection Docs Ireland 2020), short drama 'Minnie's Accomplice' (2018) and Experimental film 'Birdcage' (2018). Lia is currently the digital Lab producer at Dumbworld Ltd.
"As a director, I am drawn to individual human stories and universal themes that I connect with. I have always been drawn to character based dramas that focus on the experience of a central protagonist. By examining the singular experience of a character, audiences can be transported to a world they may not have seen before, subsequently leaving them with questions they may not have previously considered.

"To All My Darlings" interested me as it told a story of a young woman, Adaeze, who is a part of the Nigerian-Irish community in Dublin. The film follows her story as she finds out she may never be able to have children, and the implications this has on her relationships and place within her community.

The script was written by the incredibly talented Derek Ugochukwu, and we collaborated to develop the story. For me, the script echoed universal themes of femininity, societal expectations and grief. On a personal level I understood Adaeze's fear as she attempted to navigate through an overwhelming world as an outsider. I felt that I could bring a unique female perspective to the project and I am confident that audiences will have a strong emotional takeaway from the piece." – Lia Campbell, Director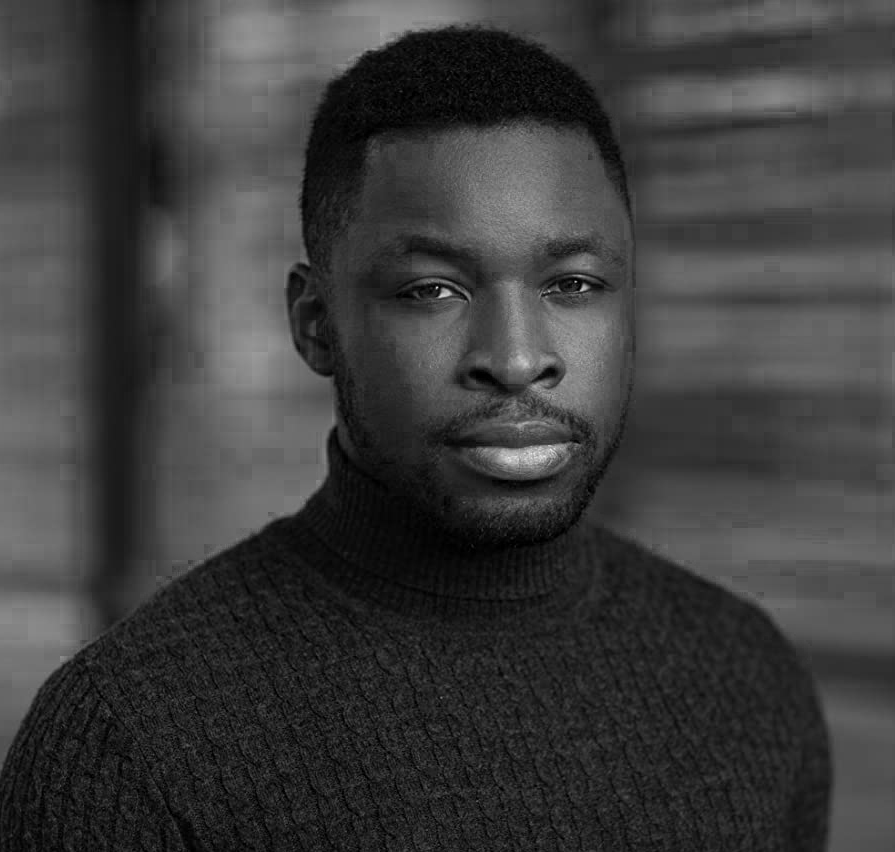 Derek Ugochukwu - Writer
Derek Ugochukwu was born on June, 1991 in Port-Harcourt, Rivers State, Nigeria. He is an actor and writer, known for Nightflyers (2018), Honest (2018), The Act of Separation (2019) and Cold Courage (2020).
Derek is the third of six children and moved to Kuching, Malaysia at age 16 to obtain a Business degree. Upon graduation, he relocated to Ireland and studied his first Master's degree which led to a job as a Fund accountant. He quit the financial sector two years later to focus on his acting career, playing his first ever theatre role as 'Olaudah Equiano' at Dublin's Scene and Heard Festival. Since then Derek has begun his screenwriting career.
'To All My Darlings' is his first produced short film and is based on stories and experiences from his Nigerian Irish Church Community.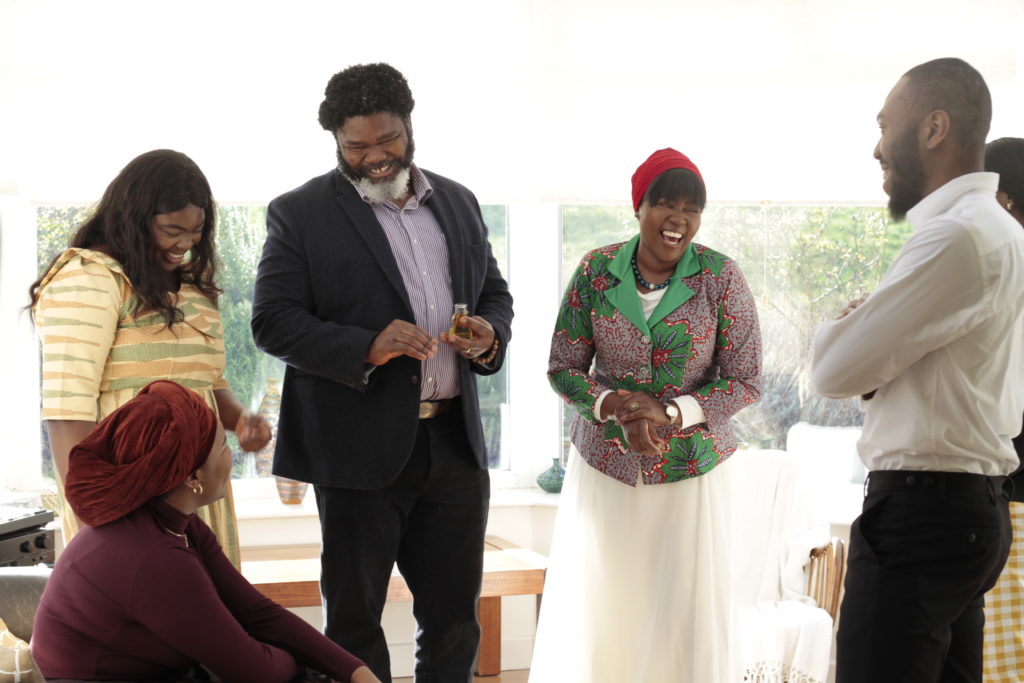 Directed by Lia Campbell
Writer & Executive Producer Derek Ugochukw
Produced by Eamon Hughes
Cinematography by Ciara Rigney
Cast:
Demi Isaac Oviawe as Adaeze
Precious Okpaje as Nonso
James J Akpotor as Pastor Moses
Ellie Kisyombe as Deaconess Sarah
Joanne Crawford as Dr. Kelly
Follow To All My Darlings on Instagram for further updates and screening details.