Vera Ryklova solo show at Triskel Arts Centre
Photography graduate Vera Ryklova opens first solo exhibition at Triskel Arts Centre.
Vera Ryklova, graduate of our BA (Hons) Photograhy degree was Shortlisted for the Hennessy National Gallery of Ireland Portrait Award and has gone on to open her first solo exhibition at Triskel Arts Centre.
The exhibition, Aesthetic Distance, is a photographic exploration of desire and the sense of self within the concept of social and cultural belonging, and it features a series of staged self-portraits by artist Vera Ryklova.
Although the theme is associated with the artist's intimate life its depiction possesses elements that allow for different layers of interpretation. The role-playing attitude the work carries certainly provokes but does not denounce.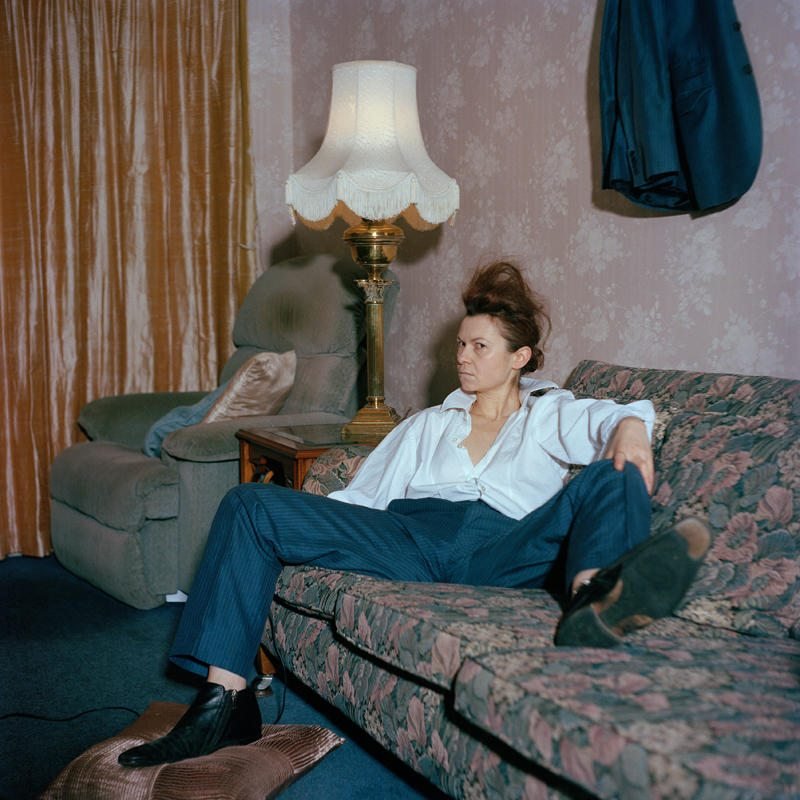 Vera Ryklova is an emerging artist, working in lens-based media. She graduated in 2015 from the Institute of Art, Design and Technology, Dún Laoghaire with a BA (Hons) in Photography. Her current projects explore the relationship between performance and the sociology of the self through the medium of photography and her own body and predominantly comprise series of staged video/photographic self-portraits.
Her work was featured in group exhibitions at the Royal Hibernian Academy Gallery in Dublin, the Visual Centre for Contemporary Art in Carlow, the Ulster Museum in Belfast, and the Institute of Education in London. She was shortlisted for the Hennessy Portrait Prize 2016, which exhibited at the National Gallery of Ireland, and she is the winner of 2017 Hotron Art Works Prize for work by a recent graduate. Her work was also reviewed in the photographic magazine Source, and has been included in the Art Collection of Trinity College Dublin.
The creative manner that Vera has developed and adapted within her practice gives the medium she works in the function of a device that she uses to experience a state of catharsis.
Her activities are also engaged in curatorial practice. After her own graduation she began exploring the idea of collaboration with recently graduated students from art collages aiming to introduce their practices to contemporary art scene and she organised and curated two group exhibitions in Dublin, in 2015 and 2017.
Originally from the Czech Republic, Vera was brought to Ireland on a journey of personal discovery and since 2007 she has lived and worked there. Currently based in Dublin, previously she has been resident in Thomastown, Co. Kilkenny.
News