We Are and Are Not, an immersive video installation by Dr Clodagh Emoe at The Model, Sligo
We Are and Are Not, an immersive video installation by Dr Clodagh Emoe at The Model, Home of the Niland Collection, Sligo.

Sat. 15 October 2022–Sat. 21 January 2023
Clodagh Emoe's We Are and Are Not, 2015 will be presented as  an immersive video installation as part of the group exhibition  Portrait Lab. Portrait Lab features works by other leading Irish and International artists including: Phil Collins, Amanda Dunsmore, Marie Foley, Breda Mayock, Mick O'Dea, Brian O'Doherty, Geraldine O'Neill, Ugo Rondinone and Brian Teeling.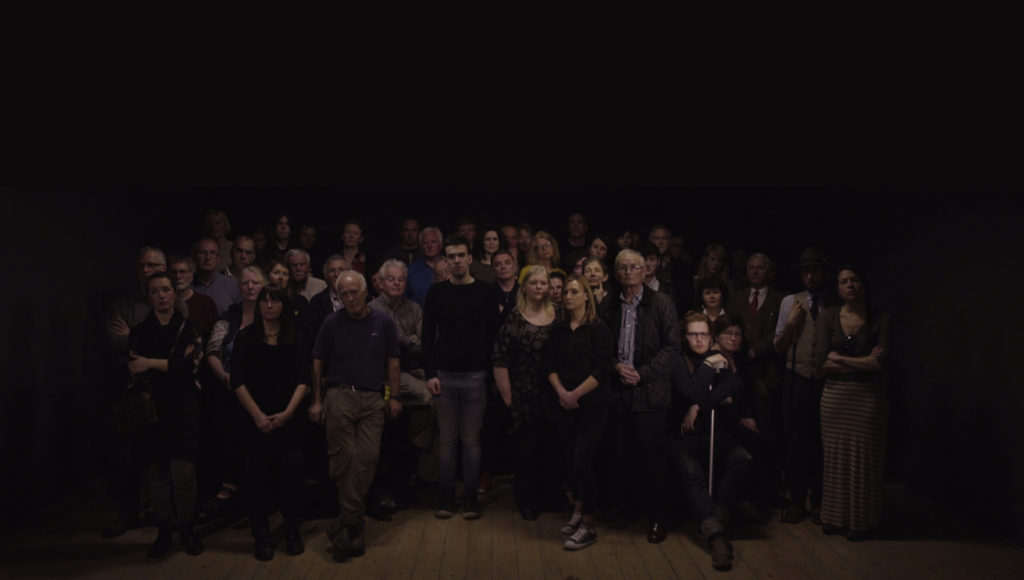 ---
Portrait Lab is a thematic exhibition that explores representation through the expanded field of portraiture. The show poses a series of open ended questions about the way in which portraits function, to ask who is reflected in a public portrait collection and who is overlooked.
It includes a range of Irish and international artworks including Ugo Rondinone's Thanx for Nothing – a film portrait of the poet John Giorno; Phil Collins' poignant and resonant  Baghdad Screentests, 2001; as well as Brian O'Doherty's Portrait of Marcel Duchamp, a cardiogram reading made in 1966.
The show also features a number of works by Irish artists focused on representing the lived experience of LGBTQ+ communities, travelling communities and people of colour.
"We Are and Are Not, was commissioned by The Model for Psychic Lighthouse. This immersive video installation explores entanglement by blurring the distinction between the performer and the viewer, the self and the other."  Dr. Clodagh Emoe 
More information is avilable here. 
News, Exhibition