Young Women in Film win Business to Arts Award
The Institute of Art, Design + Technology and Dún Laoghaire-Rathdown County Council in partnership with Young Irish Filmmakers won the Best Small Sponsorship Award at the Allianz Business to Arts Awards 2017 for the Young Women in Film & Television' initiative.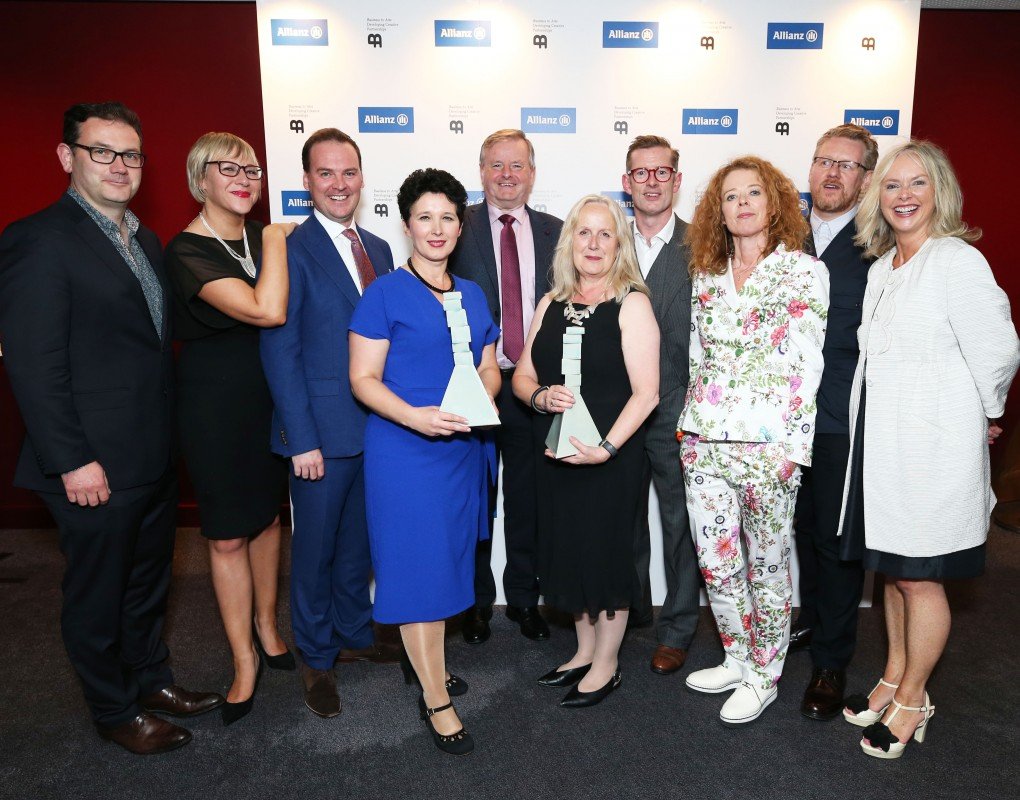 Welcoming the announcement, An Cathaoirleach, Cllr Tom Murphy, said "I am delighted and proud to see Dún Laoghaire-Rathdown County Council win this award in recognition of our support for IADT's Young Women in Film and Television initiative. This new transition year scheme in the National Film School has been truly inspirational for the young women taking part and has made a significant impact on the gender equality movement within the creative sector."
Ireland's National Film School at the Institute of Art, Design + Technology in Dún Laoghaire delivered the first ever "Young Women in Film & TV" initiative for transition year students in November 2016.
"As the national organisation working in youth film as an arts practice, we are delighted to be a part of this important initiative", Garry McHugh, Director, YIFM
Created as part of the national strategy to ensure the growth of women working in the film industry the masterclasses was presented by leading industry experts including Stefanie Preissner, Neasa Hardiman, Mary-Kate O Flanagan and Rachel Lysaght along with IADT and YIFM mentors.
"I would like to extend a big thank you and congratulations to our sponsors Dún Laoghaire-Rathdown County Council, our partners Young Irish Filmmakers, the mentors and the enthusiastic students who participated.", Dr. Annie Doona, President, IADT

News