The First Year Matters (FYM) programme is an all-institute initiative that supports and facilitates the successful 'settling in' of all of our incoming first year students.

The FYM programme is run over the first four weeks of the autumn term, and is coordinated by the Students' Union and the FYM team.

Our reopening is focused on meeting the essential needs of all students and staff during COVID-19. As part of this, we are working hard ensure FYM happens in a safe working and studying environment for everyone.
Settling in to third level can be a daunting experience and the FYM team is here to help. At the centre of this programme are the First Year Student Leaders, a small group of amazing students whose role it is to help all new students find their feet and enjoy student life at IADT.
Below is an introduction to two of our FYM leaders
Vicky Moonan - 3rd Year Film +TV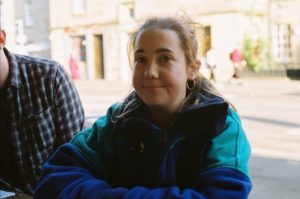 "Hi everyone! My name is Vicky and I am a returning leader from last year. I am going into my 3rd year of the Film + TV course and was a DARE applicant. I enjoy baking immensely and pride myself on my extensive knowledge of 90s media. I am so excited to be a part of the FYM team again this year and can't wait to introduce you all to IADT. I truly hope to help you all as best as I can to make your transition into college be as smooth as possible!"
Richie Guiheen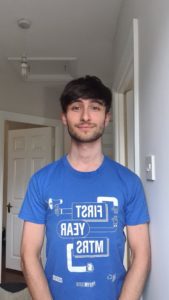 My name is Richie, I am one of your FYM Leaders this year and this will be my second round being a part of this programme. I am currently studying New Media in my third year and honestly IADT will honestly feel like a new home to you. Things will be clearly different this time round at our college but one thing that will never change is the community. We at IADT are a diverse and inclusive college. The students here are your friends including myself. I really hope for you all to see the next few years as a new beginning and an experience you won't want to forget! Can't wait to see and get to know you all! Congratulations on joining the IADT family!!!
This page is still under construction so check back for the full version soon.