We know that the transition to third level education can be challenging. Therapeutic and educational services respond to the personal, psychological, social and academic needs and concerns of students.

Dear Student,
Welcome to the IADT Student Counselling Service information page.
Your Student Counselling Service is available to you for short-term therapeutic support during your studies at IADT.
Whether you are experiencing a period of stress, anxiety, depression, or have encountered bereavement, relationship difficulties or identity issues, student counselling is a space for your thoughts and feelings to be heard and collaboratively explored. You will be met with utmost regard, respect and compassion by your counsellor as you share.
"Courage starts with showing up and letting ourselves be seen" – Brené Brown
Our goal is to empower you to better understand and consequently to better cope with your present level of difficulty. You will be encouraged and equipped in self-regulation and self-care strategies. You will be signposted to appropriate internal and external services, should your level of need suggest a need beyond the student counselling model of support. Typically, students will attend student counselling for 1 – 5 sessions. We encourage you to make contact with us to arrange an initial appointment for support. We appreciate that this step can often be the hardest to take.
Counselling is a free and confidential service. Your counsellor abides by clear professional and ethical codes governing clinical practice. Standard limitations to confidentiality apply and will be explained by your counsellor during your initial appointment and would concern assessing any risk to yourself or to others. The condition of confidentiality is no different because you access student counselling versus private counselling. Your attendance with the Student Counselling Service will not appear on your academic or medical records.
We are delighted to confirm that counselling appointments will be facilitated in-person on campus for the academic year 2021/22, however we endeavour to facilitate online counselling options for certain students as appropriate.
Location
Student Services Area, Carriglea Building
Office C006b
How to get in touch
Email: studentcounselling@iadt.ie to request an appointment.
We aim to respond to your initial enquiry within 48 hours. Please email studentcounselling@iadt.ie to make your initial appointment.
Drop-in Times: Monday to Friday 9.00 am to 9.30 am.
In an emergency
Students can access the IADT Student Health Centre Nurse directly (Atrium Building, opposite the student canteen) in person or Call the IADT Health Centre on (01) 239 4760 from 9 am – 5 pm Monday to Friday.
Call the IADT Security line on (01) 239 4999 or Access/Call your own GP.
GP out of hours service for Dun Laoghaire Doc (based in St Michael's Hospital, Dun Laoghaire): Monday – Friday: 6 pm – 10 pm, Weekends/Bank Holidays: 10 am – 6 pm
Tel: (01) 6639869 with a Fee: Approx. €80
Please consider our online support information to help with managing stress or anxiety.
Additionally, please find a list of services below which may help you.
CRISIS TEXT LINE New free 24/7 anonymous text support in a crisis. Text MU to 50808 to chat with a trained volunteer at any time. If your life is in imminent danger, please call 999.
SAMARITANS are available 24/7 for free support by phone 116 123 or Email; jo@samaritans.ie
AWARE are operating their freephone support line, email supportmail@aware.ie and online Life Skills programme
1800 804 848 (7 days a week from 10 AM – 10 PM)
PIETA have 24/7 freephone supports and text support services
Call 1800 247 247 or Text HELP to 51444
Pieta House Lucan. Open weekdays 9am-9pm, Sat & Sun 10am-2pm. The Lucan number is 01-6010000.
JIGSAW are the National Youth Mental Health organisation and offer free online services in the form of one-to-one support and group-support
HELPLINK are providing online counselling and therapy
Email; helplinksupport@helplink.ie
BODYWHYS offer email and online support groups for those struggling with disordered eating Email: alex@bodywhys.ie
GROW is providing support groups online, where face-to-face groups are not available
BeLonG To will continue their LGBTQI+ Crisis Counselling Services and provide them digitally Call on: 01 670 6223, email info@belongto.org
TENI Transgender Equality Network Ireland www.teni.ie/supports
MYMIND MyMind provide counselling and psychotherapy both online and by phone
Call: 076 680 1060 or email mymind.org/contact
EDOC GP out-of-hours 01 22 34 500
Self-Regulation
In current and time of uncertainty, it is very important that we try to maintain a sense of structure to our daily activities. Please look after your physical and mental health by looking after your basic needs for sleep, movement, and nourishment. Make sure that you stay connected in person and through technology to your friends and families, as this can facilitate balance and resourcing. Connecting to your sense of agency and choice is powerful, as we often tend to underestimate it when in challenging times. Mindfulness, meditation and breathing exercises are all very helpful in staying emotionally calm. The below resources may be those to turn to alongside or in place of student counselling support.
Self-Help Resources
Who we are?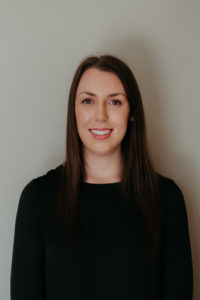 Carly holds a BA (Hons) degree in Psychology from University College Dublin and is a graduate member of the Psychological Society of Ireland (PSI). Carly holds an I.A.C.P. accredited Diploma in Counselling and Psychotherapy from Zestlife College, and also holds a first-class honours Masters in Cognitive Behavioural Therapy (CBT). She similarly holds certificates in advanced CBT, Schema Therapy, pregnancy loss and suicide prevention.
Carly's clinical experience spans the community, voluntary, educational and private sectors. Carly has worked with a number of Dublin universities prior to appointment as Student Counsellor Lead at IADT.
Carly understands that, at times, life can be challenging and feel overwhelming. She offers a safe, supportive and accepting environment that is confidential and built on trust where feelings can be explored and coping-mechanisms be strengthened. Carly has experience working with a wide range of issues including; stress, anxiety, depression, low self-esteem, cyber-pressures, OCD, identity issues, bereavement, loss and trauma. Carly works from an integrative model of therapy; incorporating strands from person-centred, psychodynamic, CBT, compassion-focused, polyvagal-informed, somatic therapy and schema therapy. Carly tailors her therapeutic approach depending on the presenting issues of each client. Exploration and compassionate enquiry at initial appointment determines the trajectory of therapeutic support offered.
Carly believes that no situation is without hope and believes in creating a space where people feel empowered to be their true and full self.