DL914- MA Design for Change
Our Design for Change MA aims to give designers and non-designers alike an in-depth knowledge of integrated design strategies and the skills to leverage design in the pursuit of organisational change and sustainable innovation.

This course is currently offered in collaboration with Creative Futures Academy (CFA). CFA is a ground-breaking partnership between: The National College of Art and Design, University College Dublin, and the Institute of Art, Design + Technology. Our tailored programmes and micro courses offer access to expertise and networks across the three leading creative institutions and our industry partners. Learn with us as we experiment, innovate and respond to change.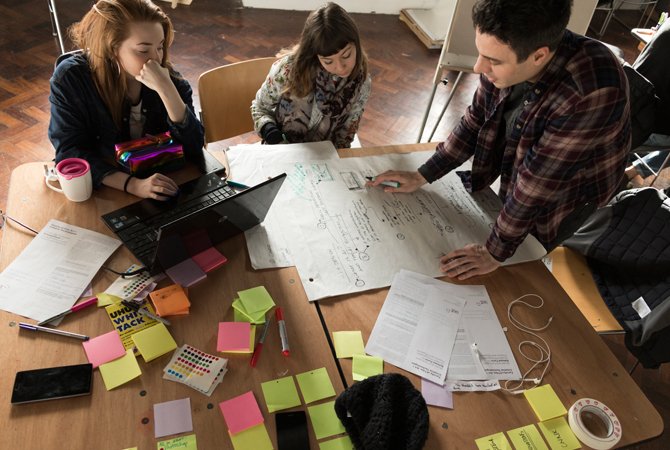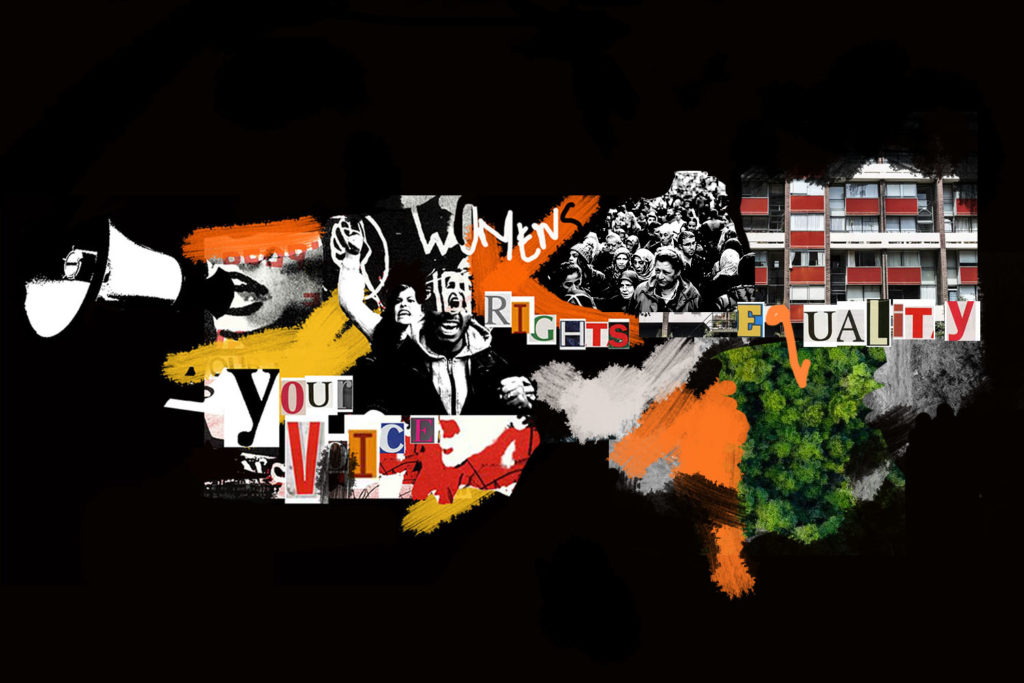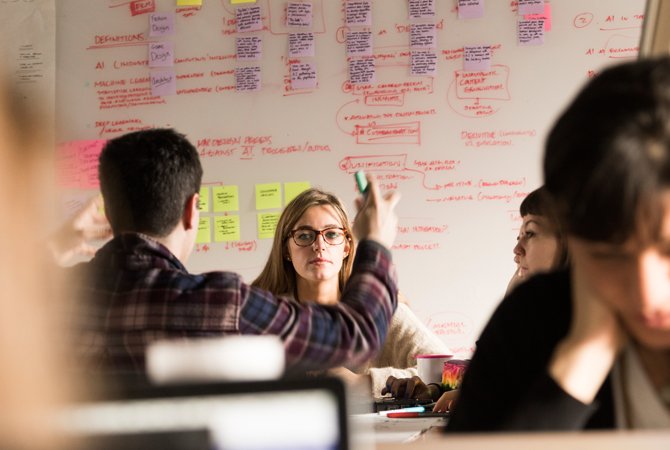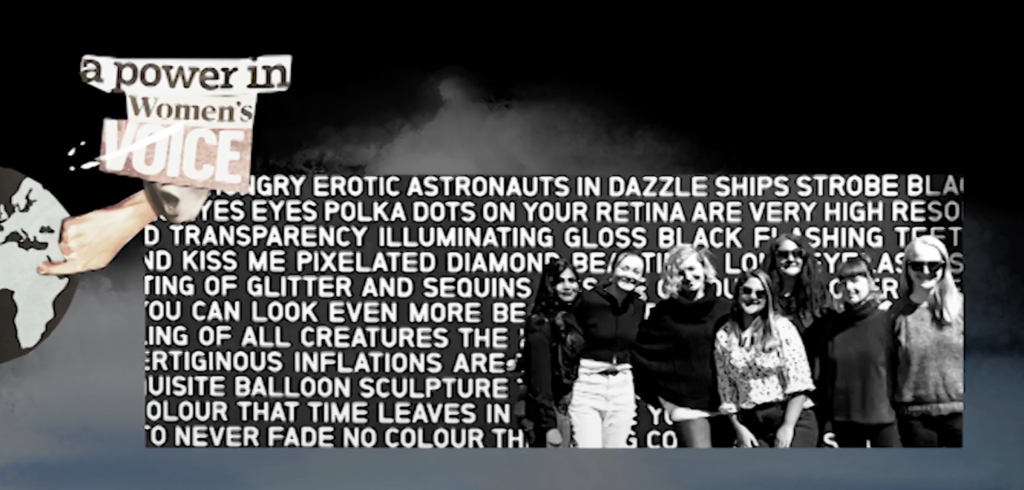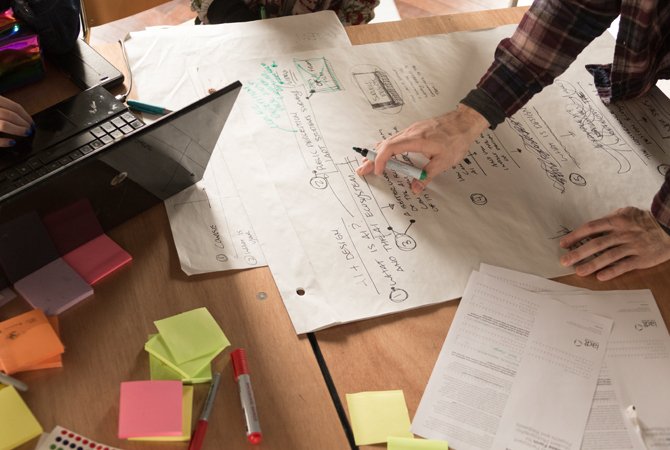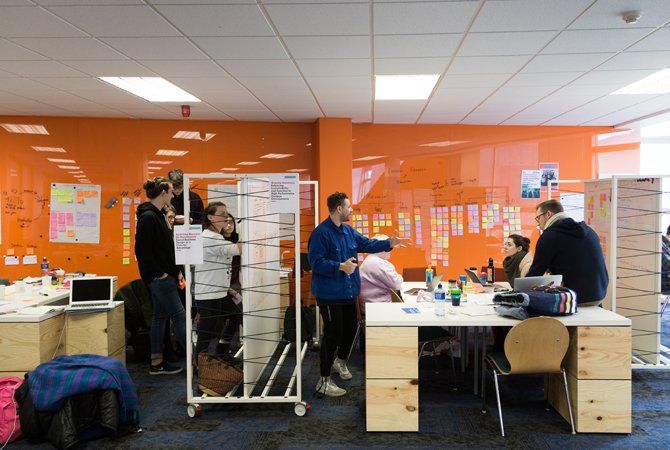 The MA Design for Change is a full-time international, practice-based programme which gives designers and non-designers alike an in-depth knowledge of social design practice, design strategy, and the skills to leverage design in the pursuit of positive individual, organisational, societal, and global change.
Our programme develops critically conscious and socially literate changemakers, who have been immersed in the thinking, skills, and experience required to facilitate current and future transitions in ethical and ecologically sustainable ways; to become pioneers and leaders in the practice.
With our partners at the Institute without Boundaries (IwB) and through real client engagement students learn to apply the transformative capacity of design through the implementation of powerful, collaborative, contemporary design skills to achieve meaningful co-created solutions which enable progressive change in individuals and communities.
The MA responds to the great challenges of the present and future; social, economic, and ecological which all require new ways of thinking and new ways of doing. Strategic, ethical, radical, just, and purposeful, this programme offers new dynamic ways of engaging with our collective challenges.
Classes take place on Wednesday evenings online (7pm – 9pm) and on Thursdays on campus (10am – 5pm).
What will I be doing?
Employing complex problem solving and critical thinking.
Learning and practicing contemporary and emergent design methods.
Developing systemic understanding of social, economic, and ecological challenges.
Working with external partners and stakeholders (civic and industry) on live projects.
Managing and participating in local & international design workshops.
Applying emergent design methodologies to individual and group challenges.
What modules will I study?
An international collaboration, developed by two established centres of excellence, the curriculum is carefully crafted to allow students to both learn and apply models and theories of design strategy. The modules are complementary, holistic and are designed to prepare the candidate to devise and realise a major design project of their own in the final term; students are introduced to new ways of thinking about our world(s), and are encouraged to challenge dominant frameworks of thought and adopt alternatives. They learn to employ interdisciplinary research methods, both traditional and experimental, with a view to developing their own. Through group projects, value frameworks are collaboratively developed, systems are mapped and explored, and solutions are developed and tested.  Throughout the process, students have on-going access to a large list of industry professionals, expert advisors, and faculty.
A major component of the IwB and the MA Design for Change are charrettes. These are multiple-day collaborative design and planning workshops inclusive of all affected stakeholders. There are a number of these charrettes throughout the programme.
Modules include:
Interdisciplinary Research Methods
Applied Design
Design: Context and Theory
Integrated Design Strategies
Communication Design
Professional Studies
Major Project
Travel
In term two there is the option for the MA students to travel to Canada to participate in the Toronto International Charrette. This is an annual Institute Without Boundaries event that brings together 200 plus students, faculty and industry experts from organisations around the world. The goal of each charrette will be for participants to design detailed project proposals that respond to the major themes of the current Institute Without Boundaries major project.
Future careers
Graduates will be prepared to work at a strategic level across a broad range of sectors. Recent graduates are employed as service designers, design researchers and design strategists in a wide variety of sectors, in Ireland and abroad; tech companies, financial services, non-for profits; government organisations and their own enterprise or consulting service.
CFA + Kilkenny Arts Office Bursaries
Kilkenny Arts Office has joined forces with CFA to offer bursaries this Autumn to Kilkenny based artists seeking to gain new qualifications and skills to expand their practice. The bursaries range from €500 to a maximum of €2,000. Find out more HERE
This course is developed and delivered in collaboration with the Institute Without Boundaries / George Brown College, Canada.
Related Galleries