Maria Daniela
Maria Daniela moved from Bogotá, Colombia to start her career in graphic design. After working several years in the field, she decided to pursue the MA in Design for Change at the Institute without Boundaries and IADT.

While studying the MA in Design for Change Daniela learned the value of multidisciplinary collaboration, and how to effectively use research methods, design thinking tools, and strategies. During the Masters part of the program, in partnership with IADT, Daniela developed a project that focused on helping a group of Colombian students and teachers contribute to the country's reconciliation process using a variety of design thinking tools and methods.
She is currently working as a designer in the Special Projects division at the IwB. Here she has had the opportunity to collaborate with professional partners on a variety of projects where she has researched, developed and visualized content for a number of reports and publications.
True to her graphic design background, Daniela is a very visual person. She is fascinated by art history, exhibition design, and data visualization.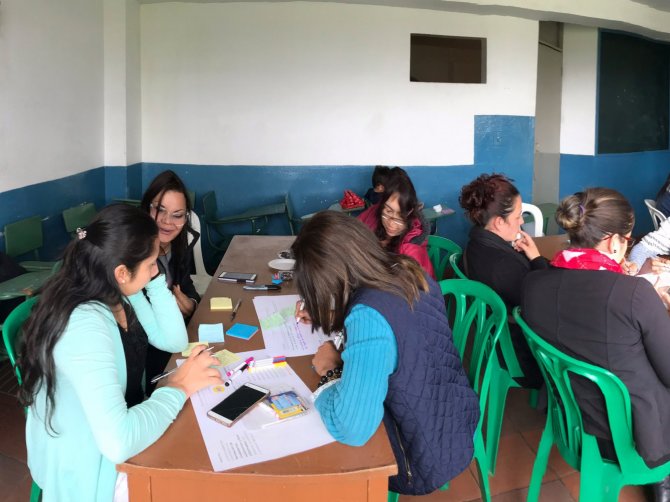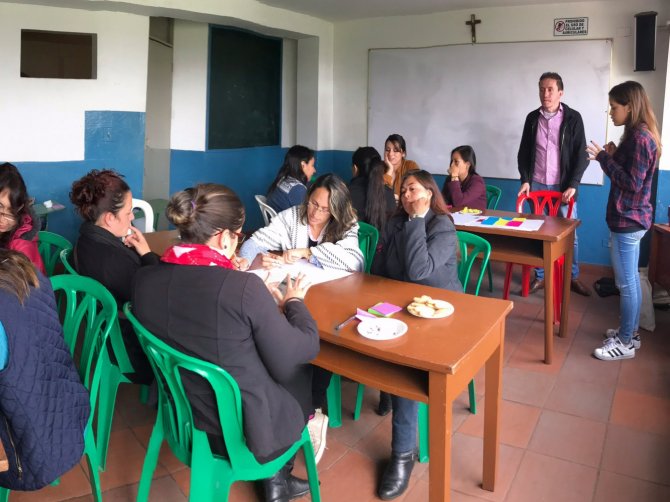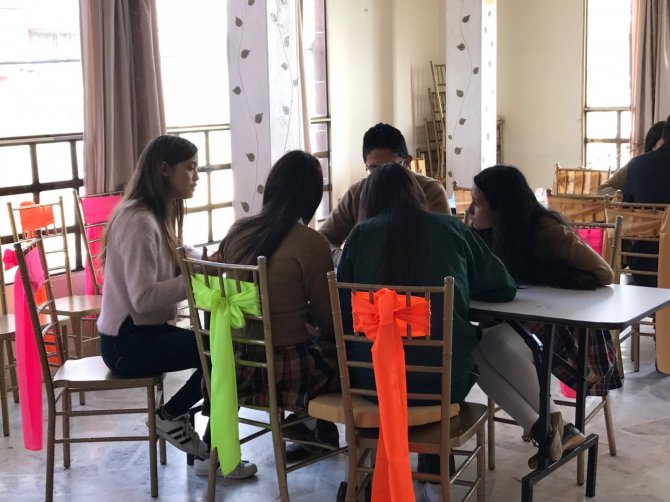 Masters Experience
During the Masters component of the IwB program, Daniela had the opportunity to travel to Ireland for the first time. The topic of her thesis revolved around Colombia's recent reconciliation agreement with the FARC (Revolutionary Armed Forces of Colombia). Considering Ireland shares a similar history of long term internal conflict and it had been several years since the finalization of their peace agreement, this was the perfect opportunity to understand how people perceive their socio-political environment and investigate if there are any insights Colombian people could learn from Ireland's experience.
During her visit, Daniela facilitated a one week charrette with students from IADT, where they researched about other countries who had overcome complex internal wars, talk to other students and teachers about their experience (if any) of the conflict and design a workshop where Colombian students could develop ways to contribute to the country's recent reconciliation process. Additionally, this Masters allowed Daniela to take her research to Colombia where she was able to execute this workshop with teachers and students from a school in Bogotá.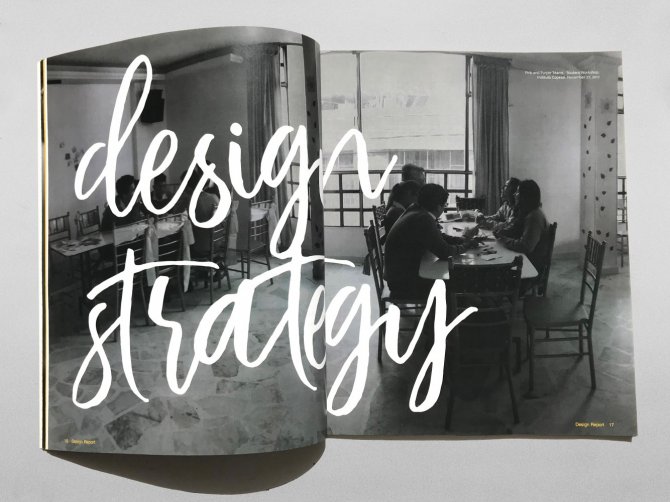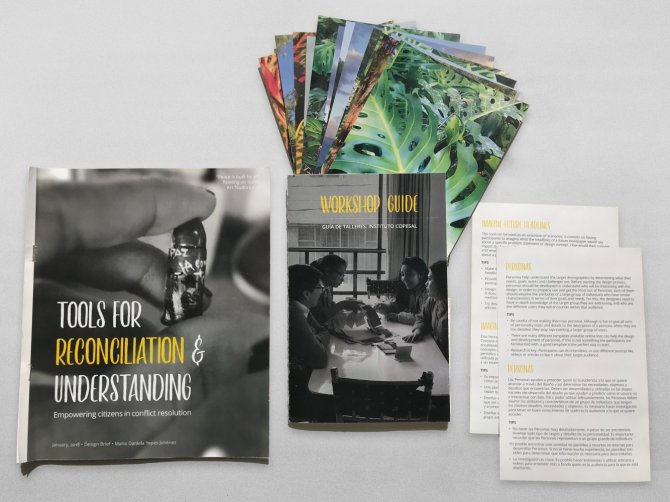 Project Summary
Tools for Reconciliation & Understanding.
Date: January 2018
Type: Design strategy
Purpose: Instituto Copesal of Bogotá
Skills Demonstrated:
Primary and secondary research
Workshop design and accomplishment
Strategy development
Graphic design
Since the signature of the peace agreement with the FARC (Revolutionary Armed Forces of Colombia), Colombia's government has established several programs to facilitate social reinsertion and reconciliation. One of these programs is the Peace Talk course and it incentivizes students all over the country to learn about peaceful conflict resolution.
Unfortunately, the agreement is still at a very vulnerable phase and programs like this don't teach the students about our wide political spectrum, what are the terms stated in the treaty or different perceptions of the conflict itself. Using design thinking methodologies, Daniela developed a workshop that encouraged students and teachers to question how they can contribute to the reconciliation process and get well informed to shape autonomous opinions about Colombia's sociopolitical climate. In addition, she conducted a series of interviews with different stakeholders -including an ex-FARC combatant-, to solve the same problem statement proposed to the teachers and students during the workshops. The outcome is a design brief that contextualizes the problem and showcases how design thinking methodologies can have a very powerful impact on the way Colombians perceive their socio-political environment. Additionally, she designed a workshop guide booklet and tool cards both in English and Spanish.
Graduate Story