Asma Khanani Caporaletti
Holding a Bachelor of Design, a Masters in Design for Change, Asma has had the opportunity to work on a vast array of art, design and entrepreneurship related projects.
She has led workshops for interdisciplinary design project teams locally and internationally, provided project management expertise on multidisciplinary projects and publicly funded art- and design-based grants. She has supported and collaborated on institutional start-ups and strategic projects towards the establishment and progress of their goals.
She currently teaches at the post-secondary level and is co-creative director at PUSH Strategy, a brand and design strategy firm which assists entrepreneurs and small businesses in reaching their vision through strategic design and brand strategy. An eternal optimist and resilient spirit, Asma loves problem solving and ideation. She is also a craftsperson.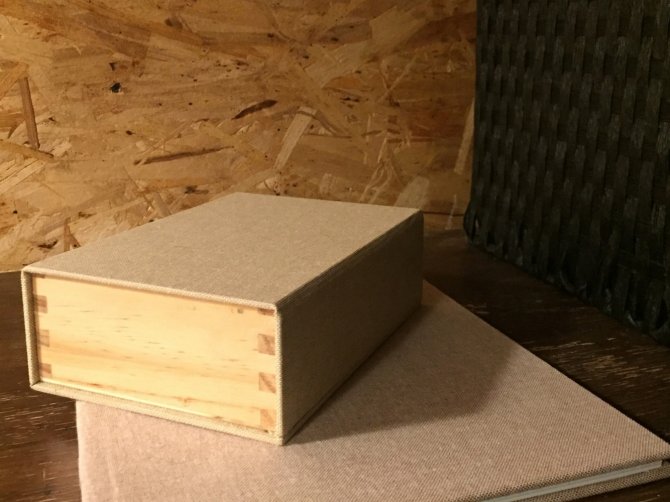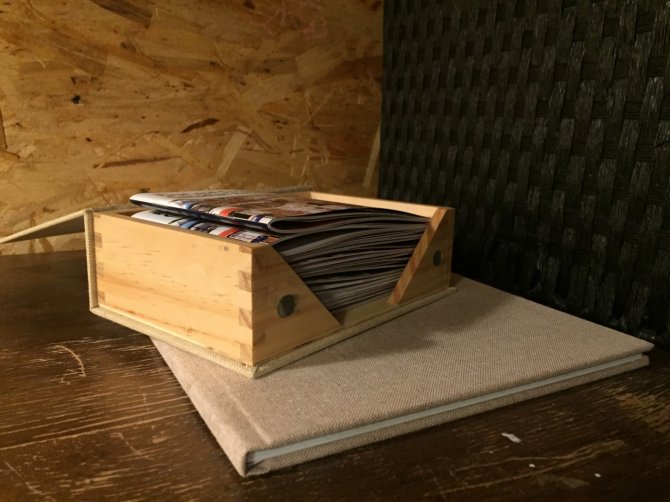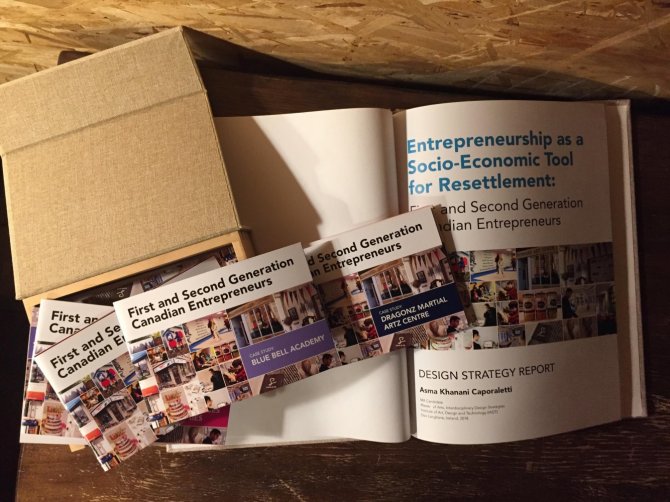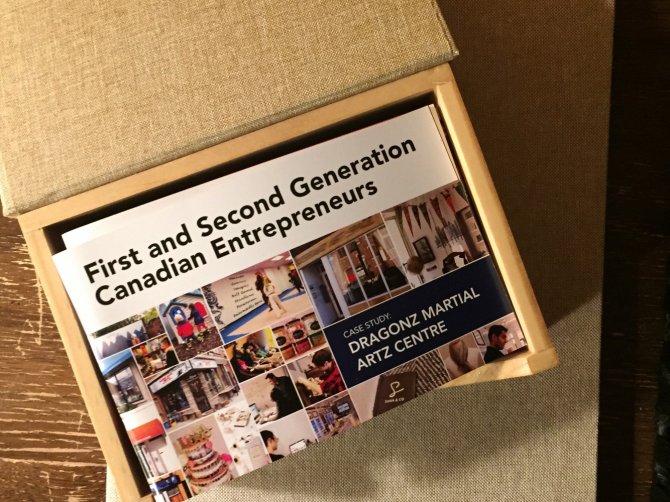 Entrepreneurship as a Socio-Economic Tool for Resettlement is a design research project that focuses on first and second generation Canadian business owners. The project explores how entrepreneurship has played a role in the resettlement of first and second generation Canadians and how this group of people redefine their identities in new communities as entrepreneurs.
The project researches how refugees, immigrants and their children (first and second generation Canadians) are supported through existing current social and economic services to forge new living patterns and identities in urban centres, what challenges they face, and what the missing support services are in order to develop better strategies to assist this population in the establishment and growth of entrepreneurship.
The design question this research project asks is: How can we better support first and second generation Canadian entrepreneurs in the quest for self-employment and assist them in establishing socio-economic stability and growth through diversifying existing resettlement services and programs?
The research conducted in this project identifies and presents a solution as to how existing resettlement programs could diversify current strategies to support newcomer entrepreneurs and the next generation in their journey towards becoming strong entrepreneurs of successful small businesses in closely-knit communities.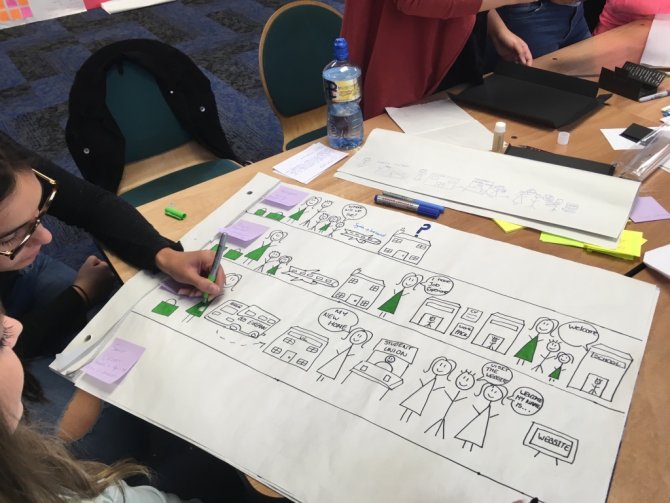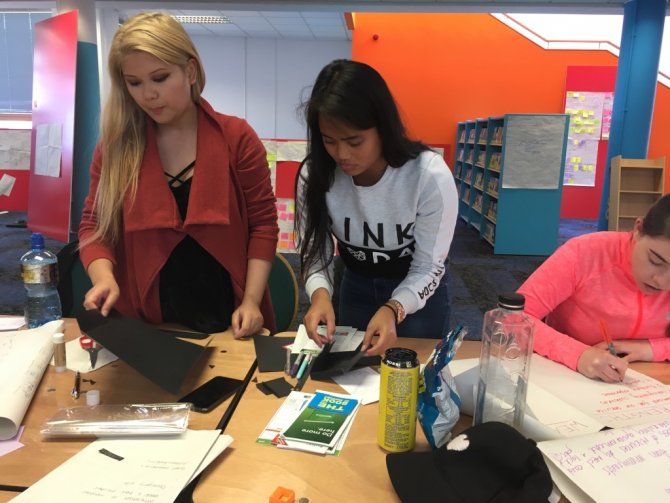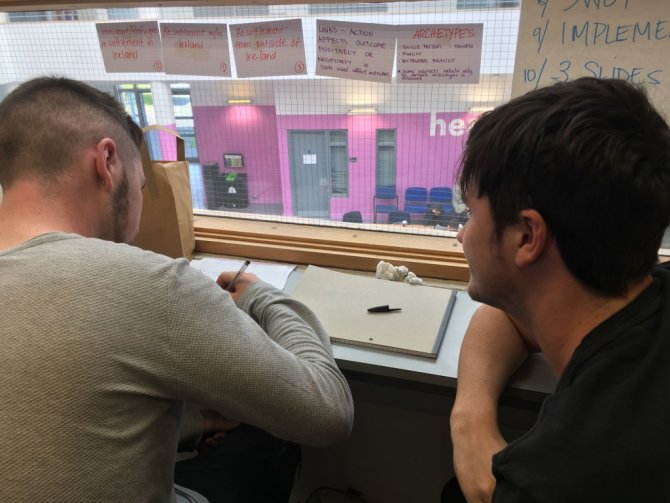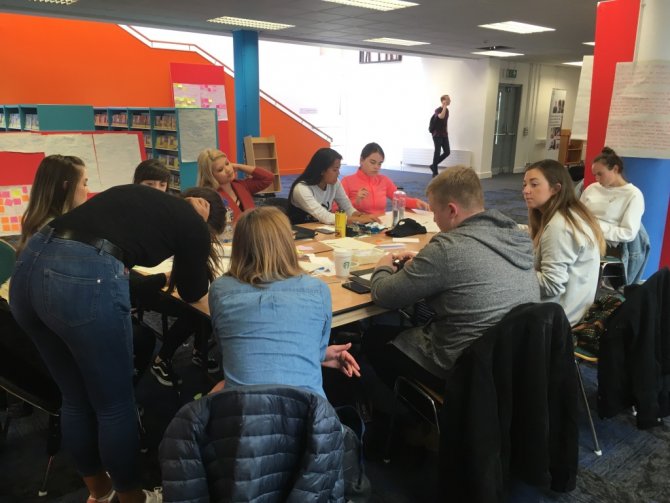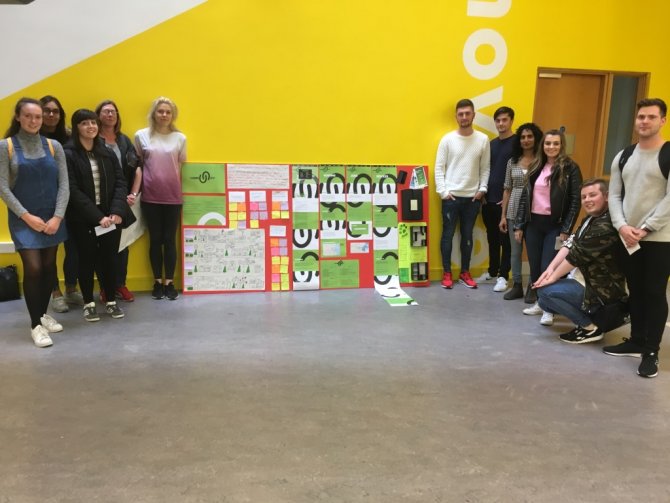 The Masters in Design for Change brought together a diversity of people to form an international, multidisciplinary team of design strategists.
The program itself challenged me to draw on my problem-solving skills as a designer and pushed me towards becoming a project solutionist. The subject matter which I chose to focus my Thesis on, allowed me to explore a theme, research the projects, studies and literature related to it, and then design a set of cohesive and complementary solutions that could be applied in a practical sense to affect a culture of change to a challenge I had identified.
The hands on, in class teaching portion of the program pushed my area of study into a particular direction which I could then develop further. It was a rewarding experience to be part of the very first cohort of this unique and collaborative program.
Graduate Story