An Bhean Mhara (Sea Woman)
Mairead Molumby is a 4th year 3D Design, Model-making and Digital Art student. She talks to us about her passion for the craft and the inspiration behind her fantastical Final Year project.

Coming from a creative background, I have always had a love for making things and designing new characters. My love grew throughout these past four years at IADT as I learned new skills and worked with different materials.
I wanted my final project to be an accumulation of all these skills and techniques as well as an opportunity to progress my creature and character development.
I decided to make an aquatic character because to me, the sea seems like a mass of mystery. As a designer, I spend hours thinking of new fantasy creatures that I could make. There is such a huge amount of our oceans that have been unexplored that I like the idea that somewhere a fantasy creature like mine exists.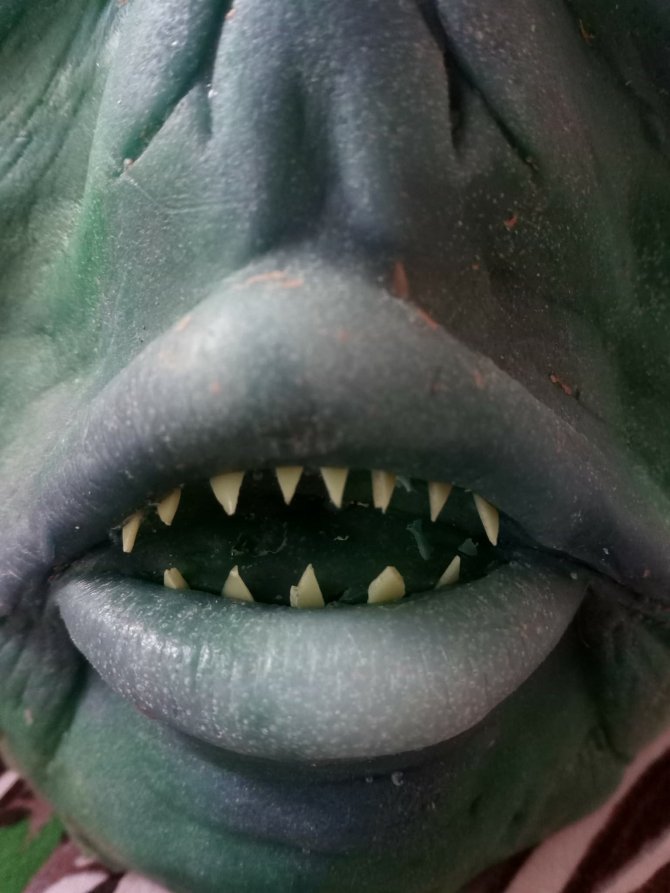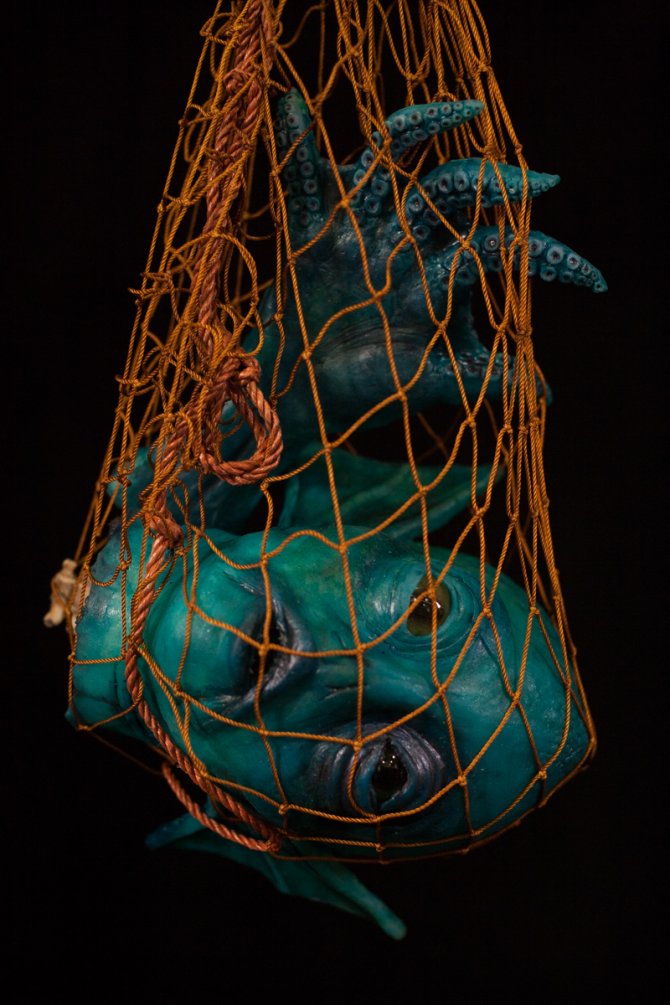 I named my creature 'An Bhean Mhara', this is Irish for 'The Sea Woman'. I made this piece as a prop for a would-be fantasy television series. The idea is that the piece I made washed up to the shore of a small Irish fishing village. The locals of the village are confused by this 'an bhean mhara' and the story would revolve around the locals search for answers about this mysterious creature.
I took inspiration for my character from fantasy series' like Harry Potter and Avatar. I also was heavily influenced by octopuses in the development of this character. Trypophobia is a fear of clusters of holes or bumps. The tentacle of an octopus is something that I find a trigger for this and is something I have always found a bit creepy. I think that resembling the fingers to miniature tentacles added to the creepiness of An Bhean Mhara. ​'
Follow Mairead on Instagram to see more of her great work – @MaireadMakes
The photographer for the images in this article was Sarah-Jane Keogh, 1st Year Photography at IADT.
Project