Creative Computing Professional Placement Pilot Module Rollout
January 2022 saw the first set of students from the Department of Technology & Psychology to be involved in a pilot professional placement module at IADT.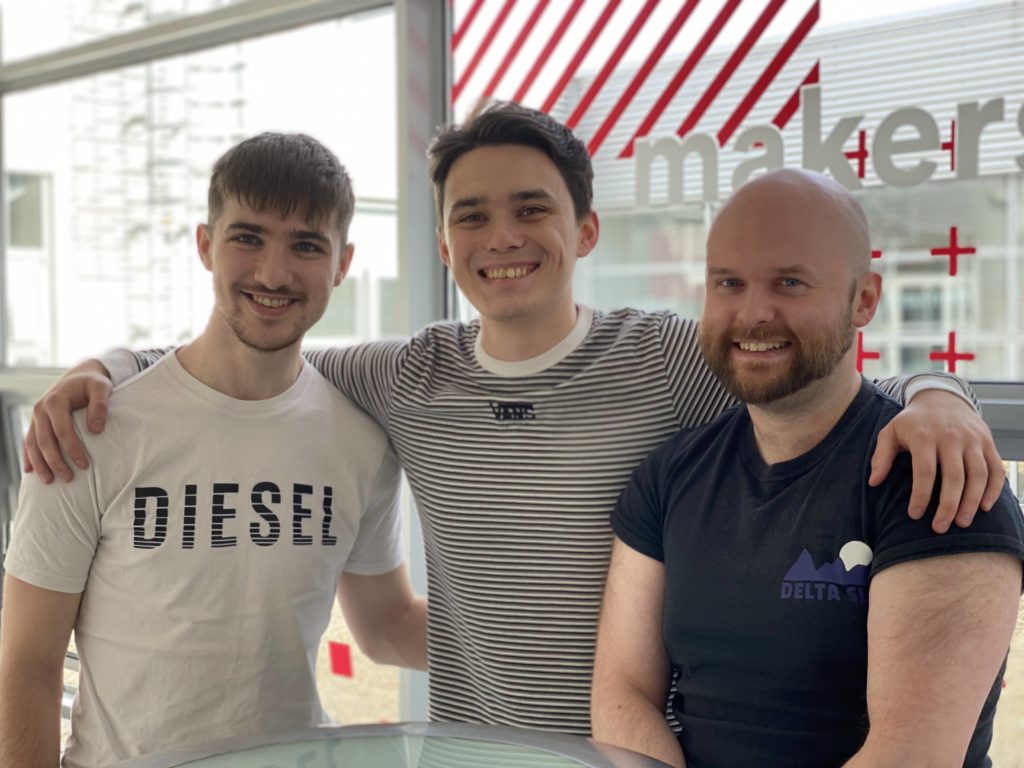 This 20-credit work placement module in year 3 of the BSc [Hons] Creative Computing degree programme was a great opportunity for students to grow personally and professionally away from the regular routine of college life, exams and assessments.
The students involved, including Jake Black, Conor Weldon and Paul Doyle – pictured above, were working for companies such as WebSpace, Car Trawler and Synchronoss Technologies.
The students formally spent twelve weeks in their placement with some extending their time onto the summer months. Due to some Covid restrictions their time in the physical office spaces was limited and much of the work needed to be done from home. They developed super skills in terms of online communications, using software project management toolkits and presenting their work through digital environments. At the end of their placement period, they presented their experiences in an online forum where students in earlier years of the programme attended. All of them had a great experience and thrived professionally. They felt that all students should have the opportunity to take the module.
The Institute also discussed their performance with the employers and the feedback was exceptionally positive. Going forward the Faculty of Film, Art + Creative Technologies plans to roll out the professional placement module across all courses in the coming years. This pilot highlighted the huge benefits for the student, the employer and the Institute.
Placement Story