Creative Computing Students jointly presented IADT Student of the Year President's Award
Congratulations to Clare O'Brien and Jonathan Berkeley on their fantastic achievement of being presented with the Student of the Year in BSc (Hons) in Creative Computing and also the IADT Student of the Year President's Awards at the recent IADT Graduation ceremony which took place at the RDS.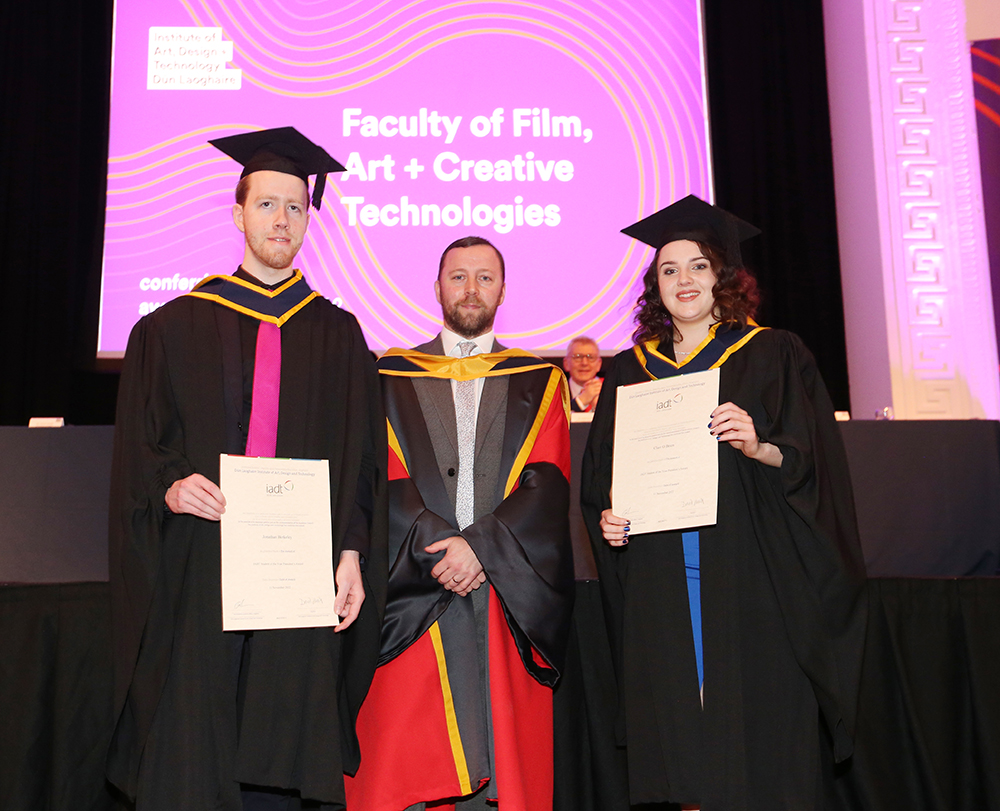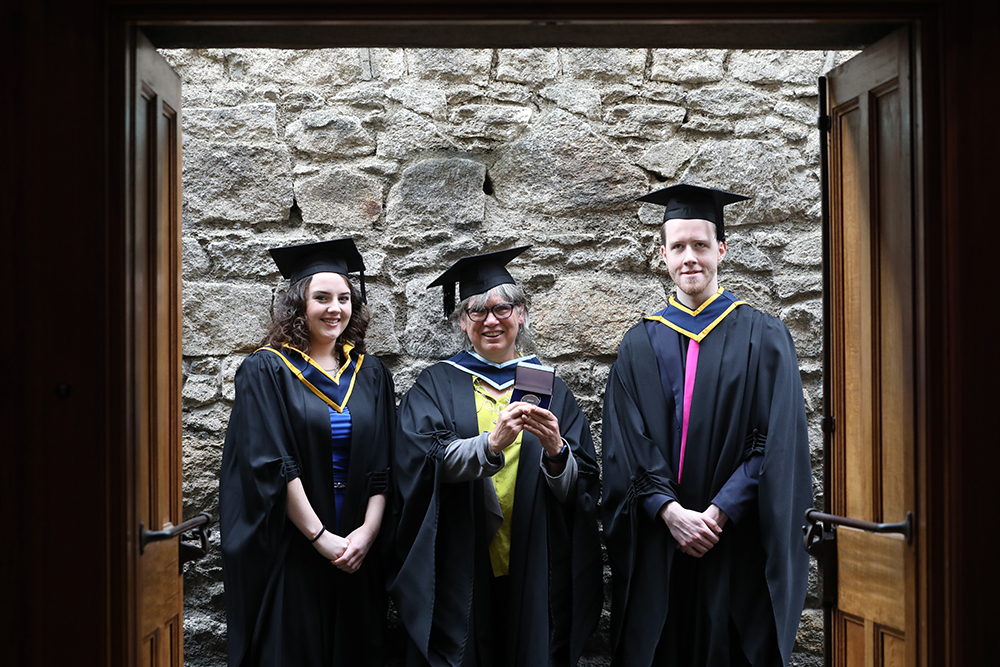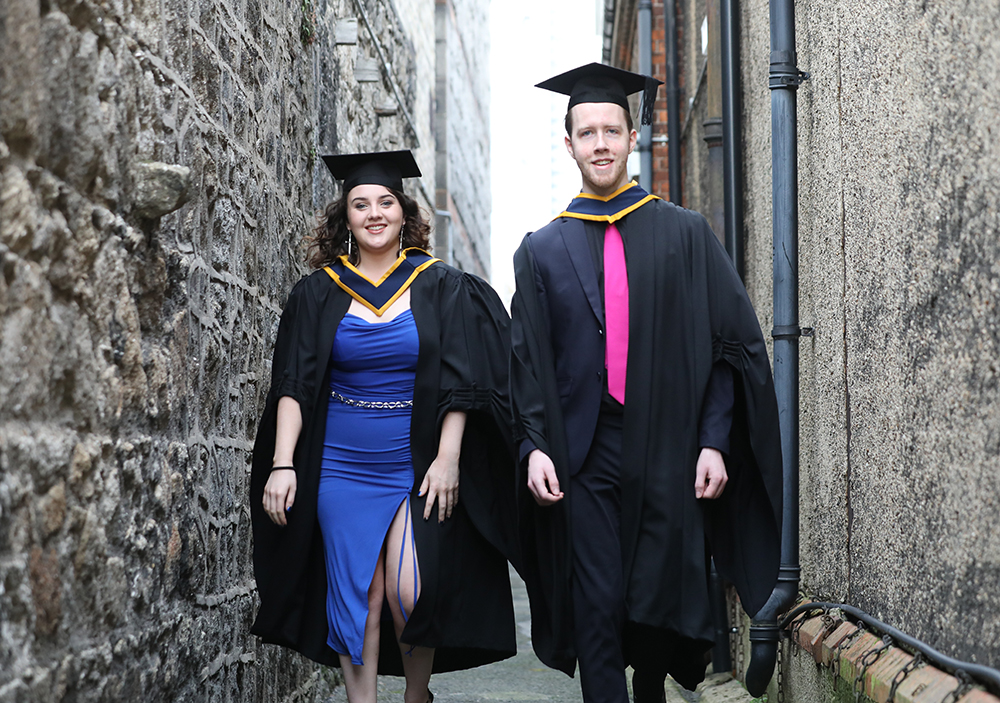 The IADT Student of the Year President's Award is a particularly prestigious award as it is given to the top performing student (or students in this case) across the entire Institute.
Clare O'Brien and Jonathan Berkeley are both graduates of the BSc (Hons) Creative Computing programme and have now begun their careers here in Ireland.
The Creative Computing programme at IADT gives students the opportunity to develop their creativity in the thriving and dynamic area of computing. Students learn core computing skills such as programming, app development and databases, while keeping a focus on the design of the technology interaction with the user.
For her final year project, Clare created an Artificial Intelligence (AI) app using neural networks which was capable of facial recognition.
For his final project Jonathan developed Quack – Quick Universal Anti-Cheat Kit, software aimed at preventing users cheating at videogames.
Speaking of their time studying Creative Computing at IADT, both found that it providing them with the necessary skills that are required in the marketplace.
Jonathan explained that "the skillset that I gained during my time at IADT was crucial in getting a job in software engineering at Ericsson. I therefore highly recommend the Creative Computing course to others like me that are passionate about development and would like to pursue a related career." 
Clare is working as Technology Development Associate for Optum while Jonathan is employed in Ericsson on a team that is responsible for developing Network Management software. Jonathan mentioned that it's an exciting time to be at Ericsson as it is at the forefront of the 5G mobile phone rollout across the world.
Graduate Story