Flying Elephant – Max & Michael
Entrepreneurship + Management graduates Max and Michael have gone on to set up and run successful event management company Flying Elephant. Here they tell us about how their partnership formed and why studying at IADT was the perfect way to make their business a reality.
Max and I started our event management business, Flying Elephant, in 2015.  Our philosophy is simple – to make our clients' brands unforgettable.  We are currently working with a diverse range of clients, from Vodafone, to Wellfest to Forbidden Fruit.
Max and I knew each other from school but reconnected in IADT. We are both graduates from the Bachelor of Business (Honours) in Entrepreneurship + Management at IADT.  While in school, I was working in event management, running the famous 'Wezz' disco in Donnybrook and I continued to work in event management while studying at IADT.  I always knew I would run my own business, but my Mum was adamant that I obtain a formal business qualification, so I applied to IADT.
The business programme in IADT was the ideal choice.   Practical projects, expert guidance along the way from my lecturers in areas such as finance and marketing, and the opportunity during the placement module to hone my business plan with fantastic support from my lecturers and mentors made it a perfect fit for me.  Max got the opportunity to work in event management for his work placement and this cemented his desire to work for himself in the event management field.
We now employ six full-time staff and over twenty staff on a part-time basis.  I always knew I would work for myself, and IADT helped that to happen. It also kept my mother happy – I have a degree!
Michael Keelan – Flying Elephant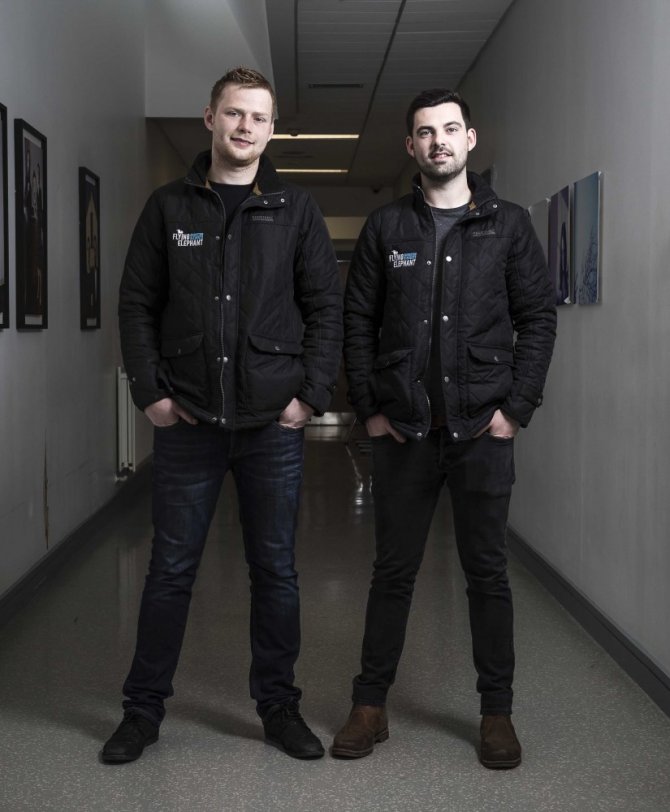 Career Feature