Bachelor of Business [Hons] Business Management
Get the knowledge, technical and interpersonal skills to embark on a successful business career.

Get to the very heart of what makes business work! This course successfully combines theory and practice to produce graduates with the solid foundations necessary for a successful business career.
Practical and hands–on, the course is 80% continuous assessment and 20% exam–based. There is a focus on experiential, work based learning; and you will do practical projects linked to real business scenarios. The 20–week work placement in Year 3 is a unique and valuable opportunity to apply the relevance of the course to the real business world. Participating students find that placements are hugely beneficial, and a valuable asset to prospective employers. Alternatively, you can study abroad as part of the Erasmus Programme. What makes Business Management unique is the small class sizes, the individual attention students receive and the combined business experience of the teaching staff.
What will I do?
Learn from hands-on business projects.
Learn how to analyse business problems and generate practical solutions.
Develop analytical and research skills.
Explore how the worlds of technology and business interact.
Develop digital marketing strategies.
Develop skills in creativity and innovation.
Capstone Business project.
Future Careers
Graduates will have a variety of career choices in general management and in general business in the areas of: technology and business, marketing and advertising, retail management, digital marketing, fundraising, financial services, business development and enterprise.
What modules will I study?
Year 1 – Finance I | Management | Learning for Business | Enterprise Practice | Principles of Marketing | Internet Applications I | Introduction to Data Analytics.
Year 2 – Finance II | Internet Applications II | Macro Economics | Sales + Negotiation | People in Organisations | Business Maths | Project Planning | Elective module.
Year 3 – Microeconomics | Research for Business | Services Marketing | Case Studies | Finance III | Work Placement.
Year 4 – Taxation | Strategic HRM | Strategy + Technology | Strategic Management | Strategic Marketing | Graduate Employability | Business Ethics.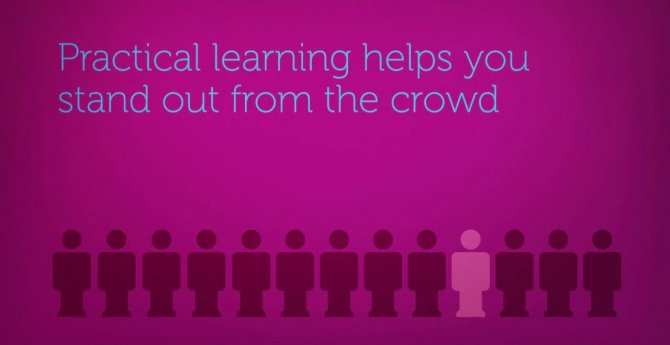 Related Galleries