IADT Art Graduates Win at RDS Visual Art Awards 2021
BA [Hons] Art graduates Karolina Adamczak and Lauren Conway both awarded prizes at 2021 RDS Visual Art Awards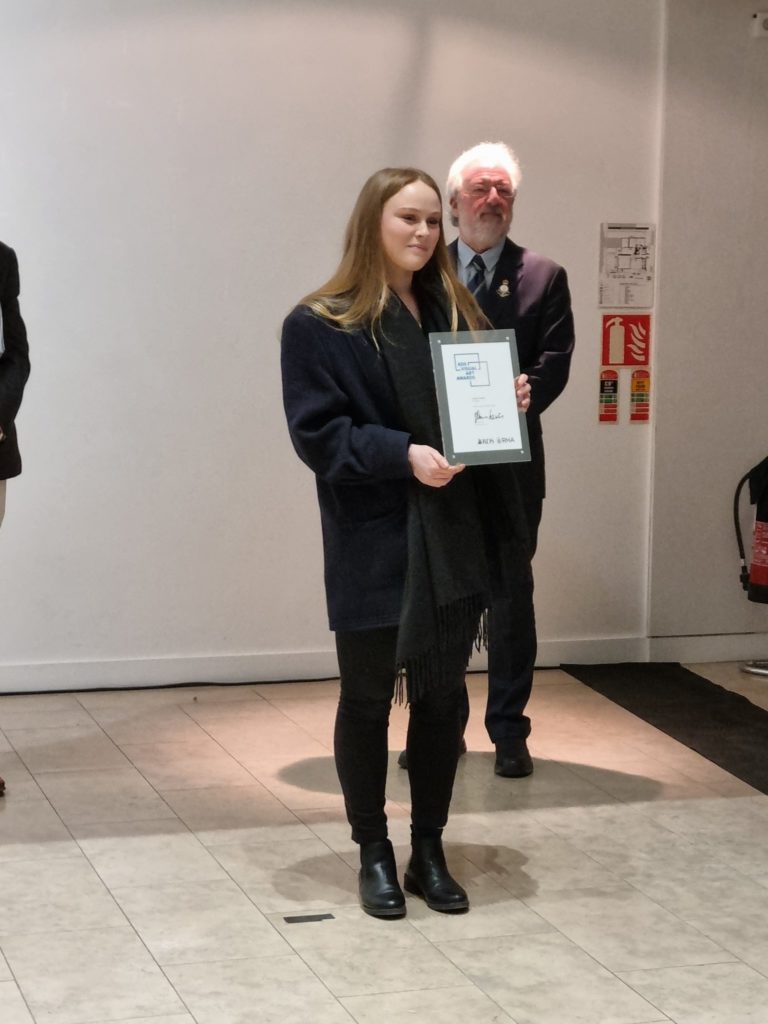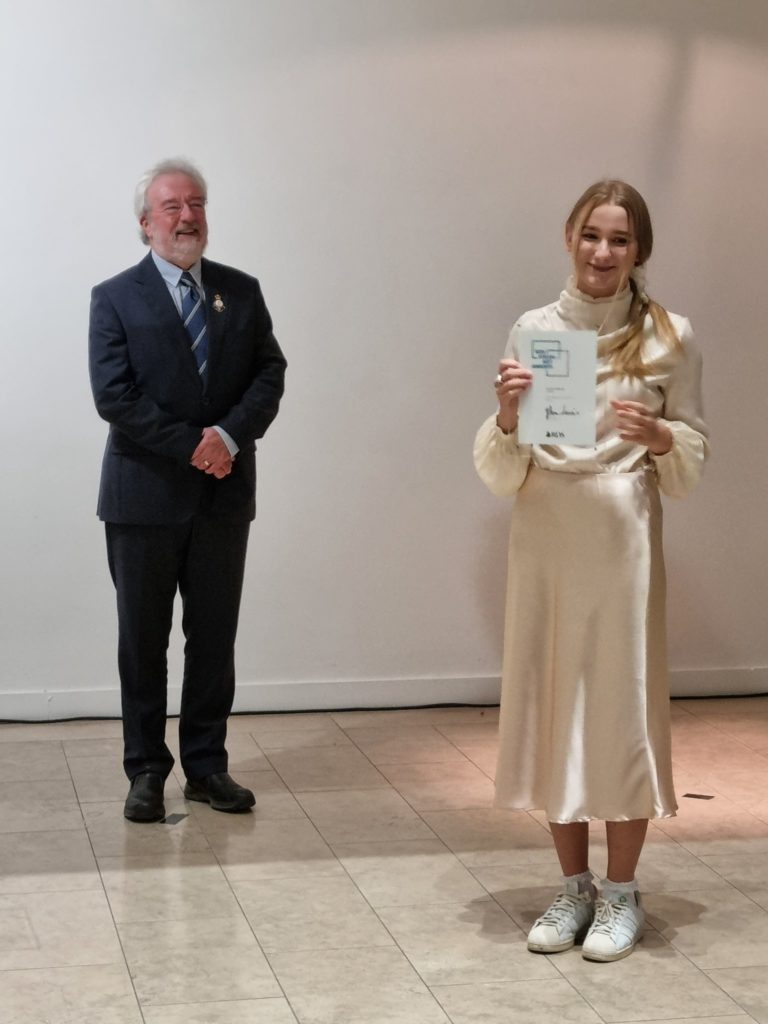 IADT BA (Hons) Art graduates Karolina Adamczak and Lauren Conway have both won prizes at the 2021 RDS Visual Art Awards. Karolina is the winner of the RDS Member's Art Fund, which is valued at €5000. Lauren is the winner of the RHA Graduate Studio Award, which includes 24-hour, full-time access to a studio space for one year in the RHA, free access to all RHA School classes for the duration of the year, and a cash stipend of €2,500.
The RDS Visual Art Awards has become of the most significant platforms for recent art graduates, with a total prize fund of €30,000.  Each year an expert panel of judges nominated by the RDS, the RHA, IMMA and the National Gallery of Ireland, select artists from applications for inclusion in the high profile, curated exhibition. The 2021 RDS Visual Art Awards exhibition is on show at the RHA Gallery, Ely Place, Dublin 2 from 25 November until 19 December. The 2021 exhibition is curated by artist Vera Klute, a graduate of IADT and Associate Member of the RHA.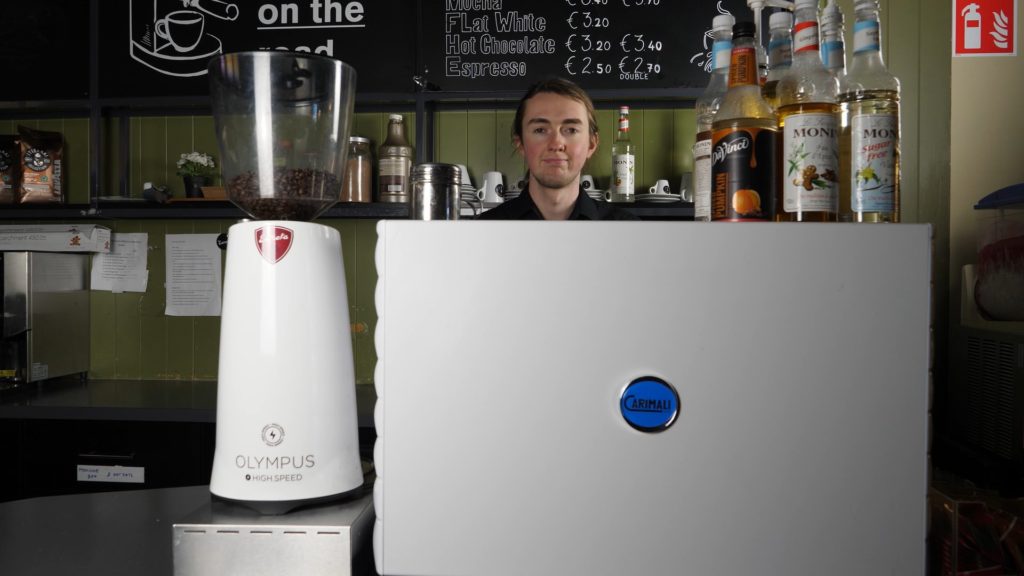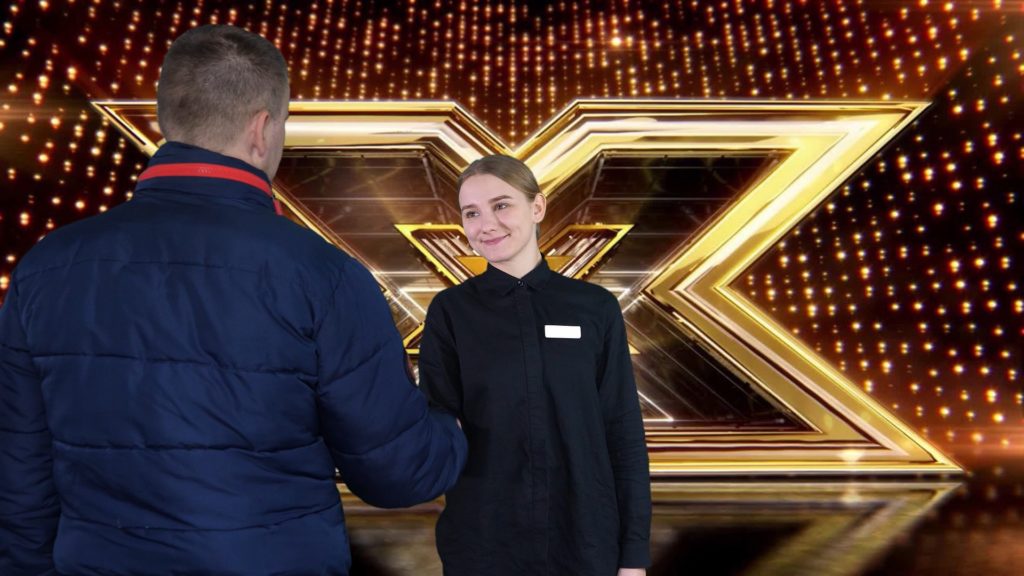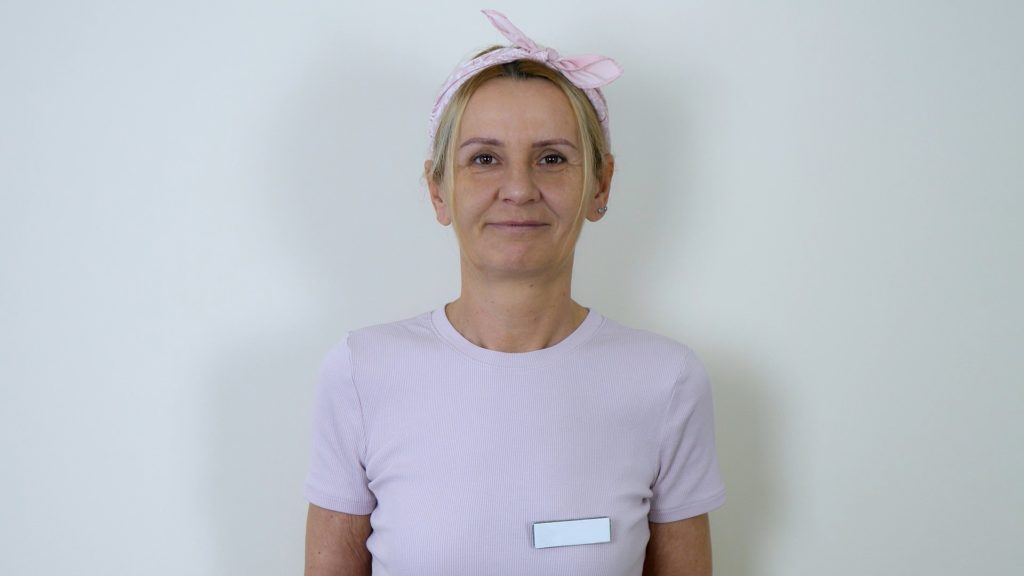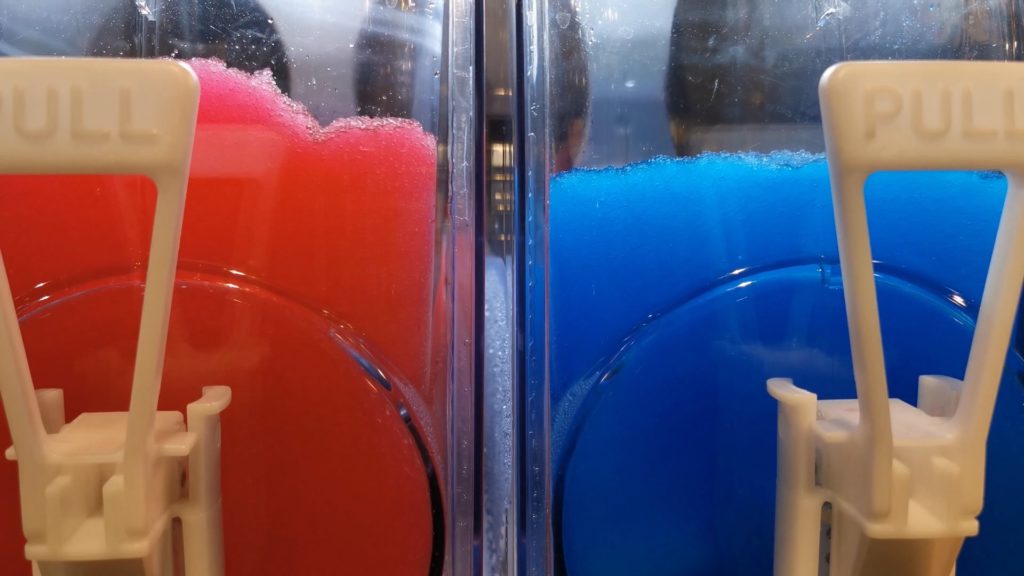 Karolina Adamczak
Karolina Adamczak graduated from IADT Dún Laoghaire this year with a first-class honour's degree in Art specialising in moving image, performance art and photography. Her practice is based around the mediums of performance art and film, with her work often crudely depicting human connection in a modern alienated society. Karolina has just started a year-long internship through the Erasmus + program where she will work as a filmmaker and photographer for dance company Siberia Danza in Barcelona. I'm Selling Myself is a body of work comprising of nine short films and performances, four of which are included in this exhibition. They deal with emotional labour and the marketisation of felt experience. The work offers a topical social critique around the ethics of labour structures in the customer service industry and dramatizes the frustrations and hopes of the service worker. The work operates between the personal and the political where individuality and sense of self is sublimated into the needs of the service industry and its capitalist agenda to depict human (dis)connection in a modern, alienated society. The customer service industry constantly expects 'service with a smile'. Employees must perform the role of someone at peace with the world while often being paid below the living wage. Such structures have led to increased feelings of detachment.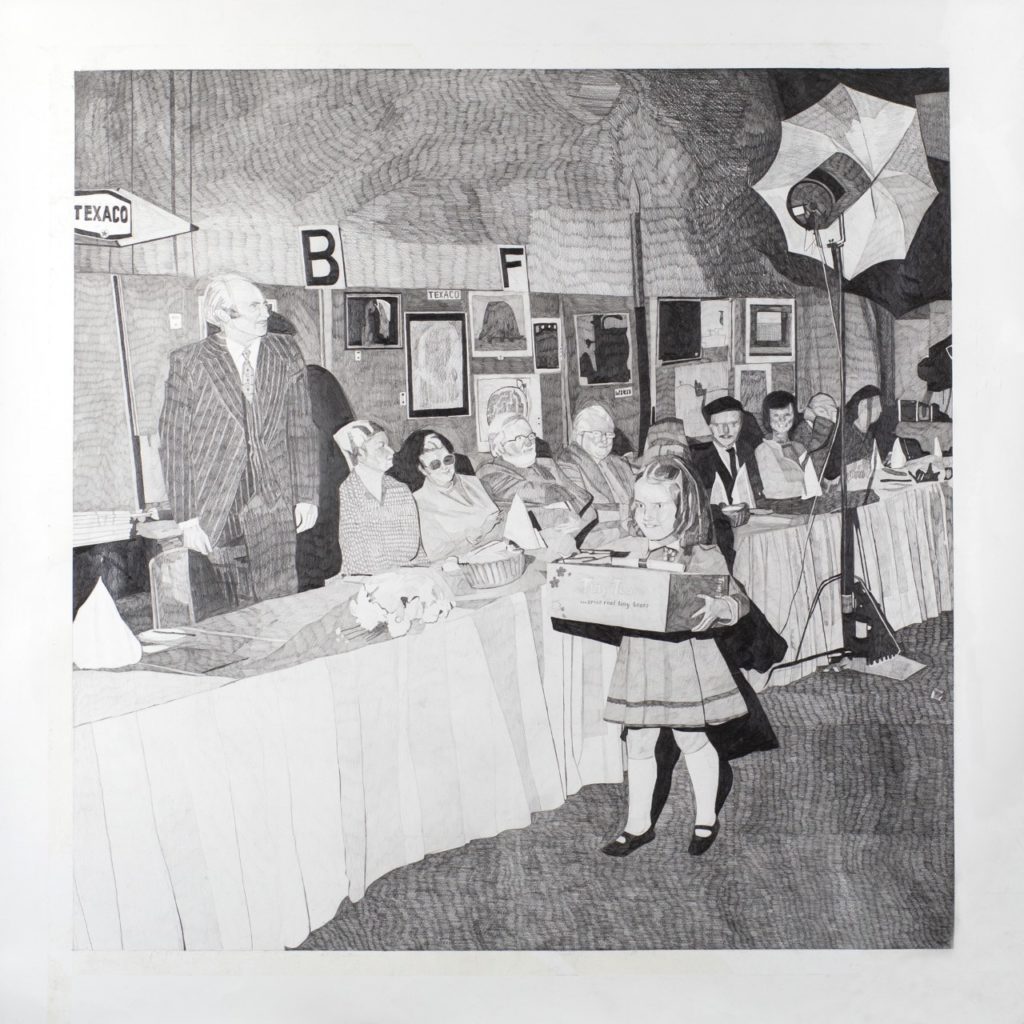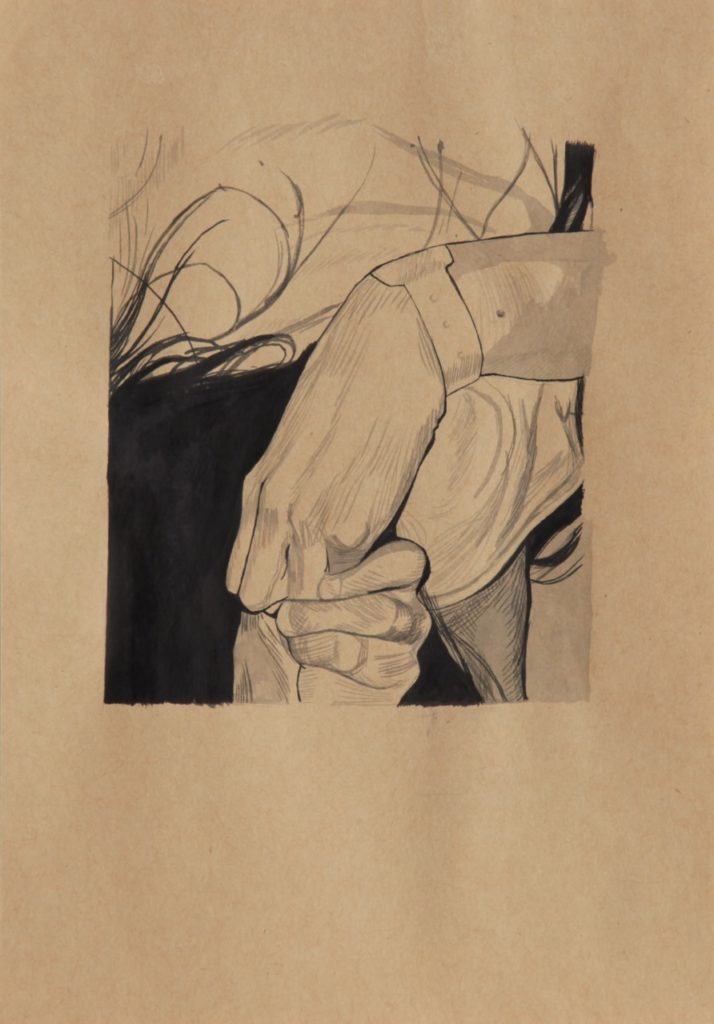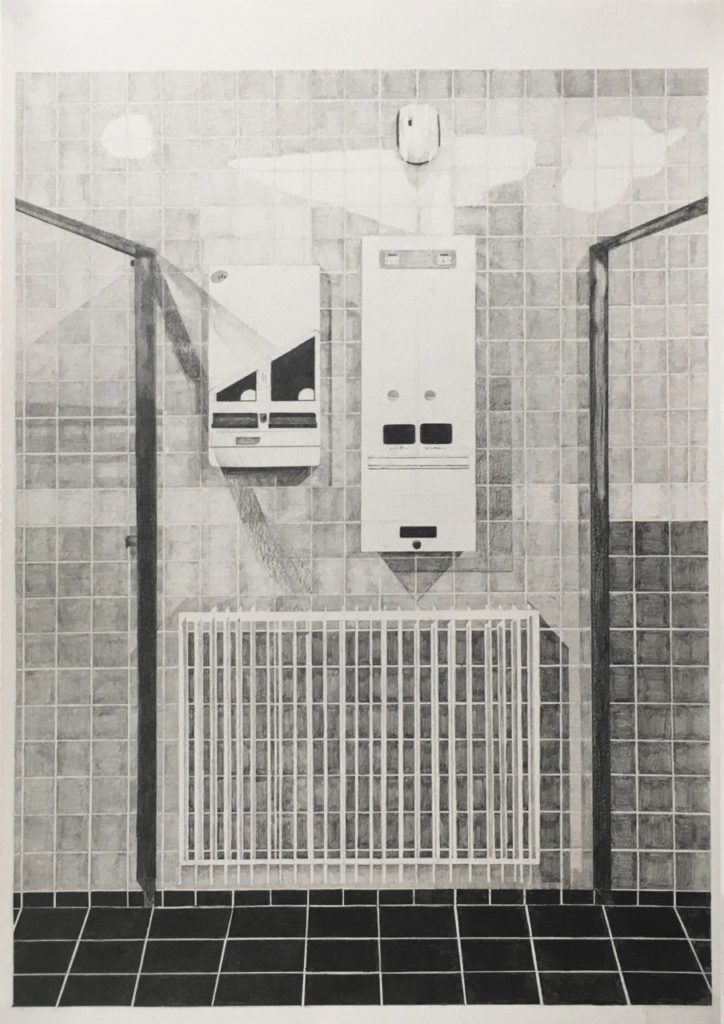 Lauren Conway
Lauren Conway graduated from IADT Dún Laoghaire with a first-class honour's degree in Art. She was awarded a DLR Emerging Artist Bursary, and the Dock IADT graduate award which includes an upcoming group exhibition at the Dock, Carrick-On-Shannon in January 2022. In October this year she presented her first solo exhibition Karen at Ormond Art Studios. She is due to undertake an internship in January 2022 at PUBLICS in Helsinki supported by Erasmus+. PUBLICS is a curatorial agency with a dedicated library, event space, and reading room in Helsinki, known for its industrial working-class histories and more recently, for its influx of divergent artistic and academic communities. This body of work, entitled A Great Public Meeting, comprises of a series of drawings that explores empty educational spaces and questions aspirational promises put forward by the state through formal education. Using archival materials, documentation from site visits and found images from her teenage years, Lauren explores tensions between the empty school sites and the dense, awkward dancefloors of teenage discos. In one place, there is restriction and conformity, in the other, freedom and connectivity albeit the narrow version presented within popular media. The core question posed is how to be a teenager in these spaces and how to resolve the tensions and polarities between them.
News