National Film School students & graduates sweep the boards at RTS Awards 2023
The Royal Television Society, Republic of Ireland Centre presented their Student Awards for 2023 in Studio 4 RTÉ on Tuesday 28th February. NFS students had an incredible six out of eight possible nominations and took home a total of seven awards, winning for Best Animation, Best Factual, Best Drama and won all four craft awards in editing, cinematography, sound & writing.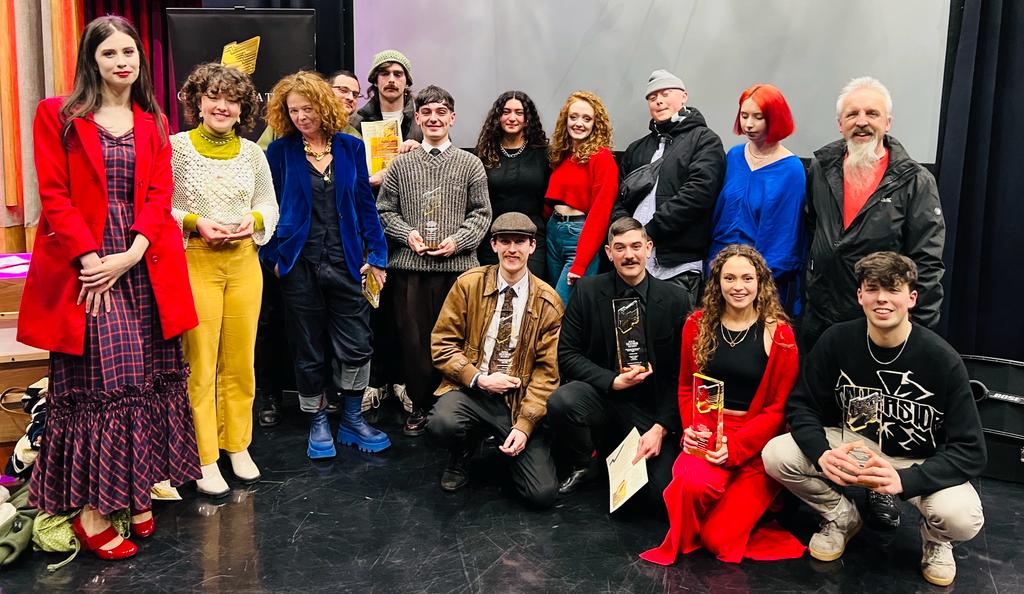 It was a night for celebrations in Studio 4 RTÉ as students, lecturers and family gathered to celebrate the nominated films for the RTS Student Awards 2023.
The IADT nominations were as follows:
Animation:
The Small Makings of a Storm. National Film School at IADT – Director / Sound: Avery Angle, Composer Samantha Sack, Animators Avery Angle, Bróna Nic Gabhann, Mixing Adam Butler, Eoghan Fitzmaurice.
Last of the Season. National Film School at IADT – Directed, written & animated: Hannah Levingstone
Factual:
They Killed Us for Existing. National Film School at IADT – Prod/Dir/Editor – Meghan O'Shaughnessy, DoP Naoise Kettle
Flowers/Floare. National Film School at IADT – Directed by Colin Dragoi.
Drama:
Sons of Róisín. National Film School at IADT – Director: Conor Bradley, Producer: Hana Al Mohamed / Ruairí Bradley, DoP Carlos Moguel Macias, Editor Lauren Cullen, writers Conor Bradley & Cian McCarthy.
Bestial Ones. National Film School at IADT – Writer / Director: Miles Davis Murphy, Producers: Michael Largey / Cáit Bird, Editor Sophie Brassil, Cinematography Fiachra Gallagher Lawson, Prod Design Ellen McHugh & Ciara Kelly, Sound Sam Bannon, Score Thomas Haugh.
Avery Angle took home the award for Best Animation for her extraordinarily beautiful film The Small Makings of a Storm. The film traces the course of water through the environment, from misty droplets to mighty torrents. The award was presented to her by Adrian Lynch – Director Audiences Channels and Marketing RTÉ. Safe to say that the screening of the winning film and Hannah Levingstone's runner up film Last of the Season took the audiences' breath away and received one of the biggest reactions of the night.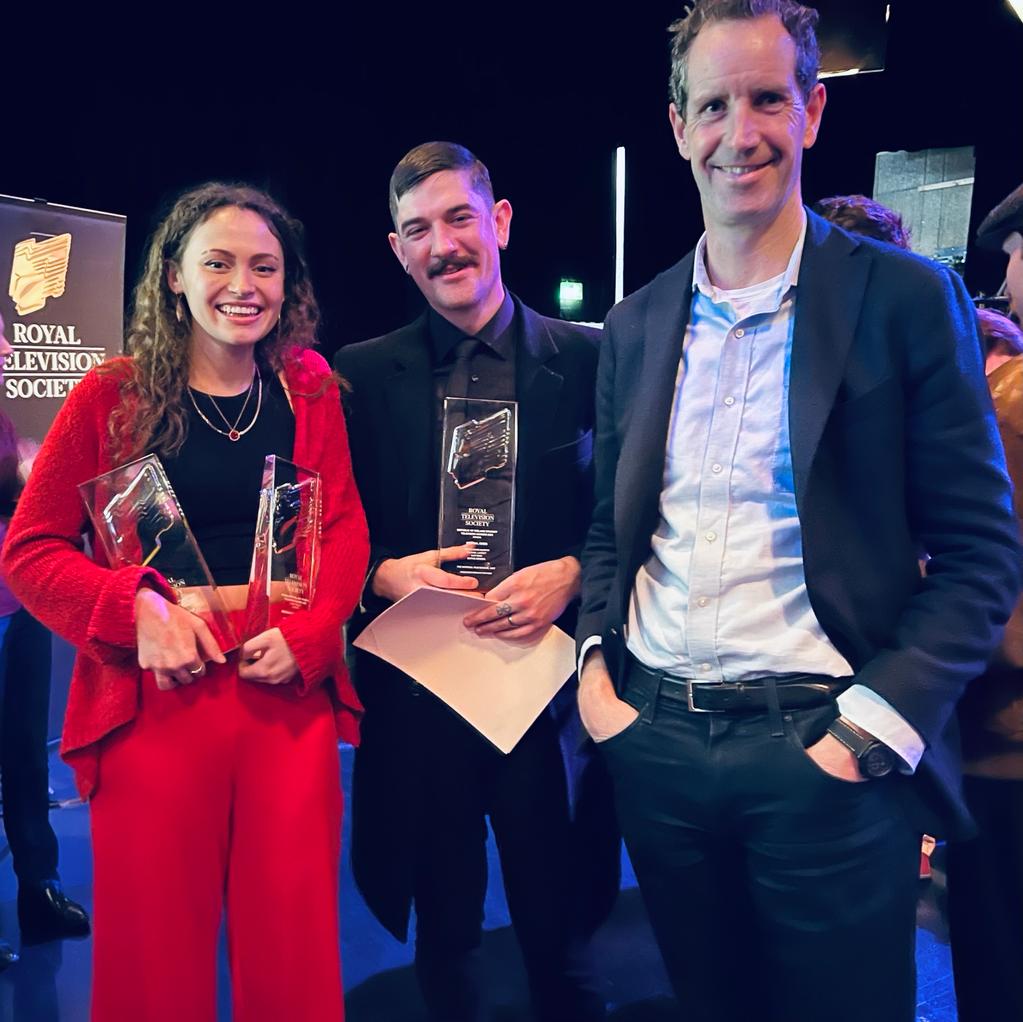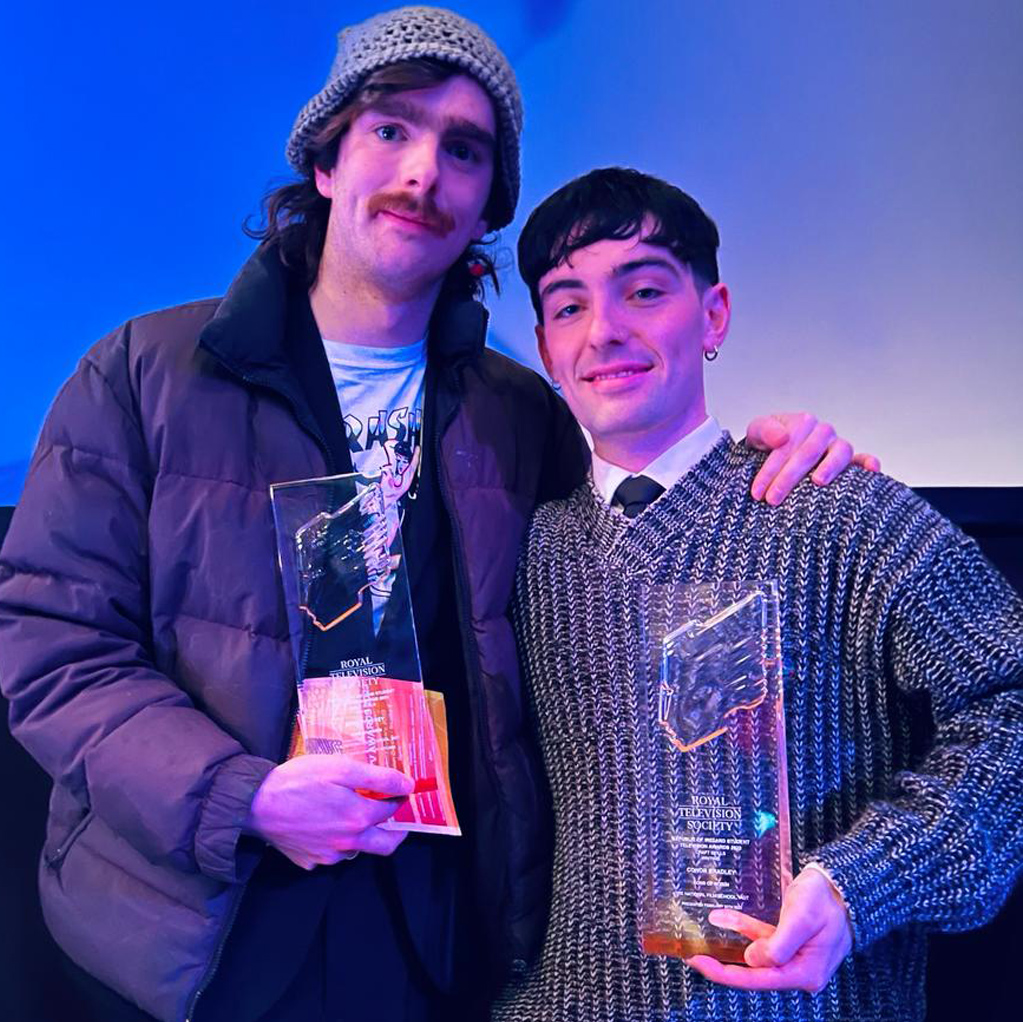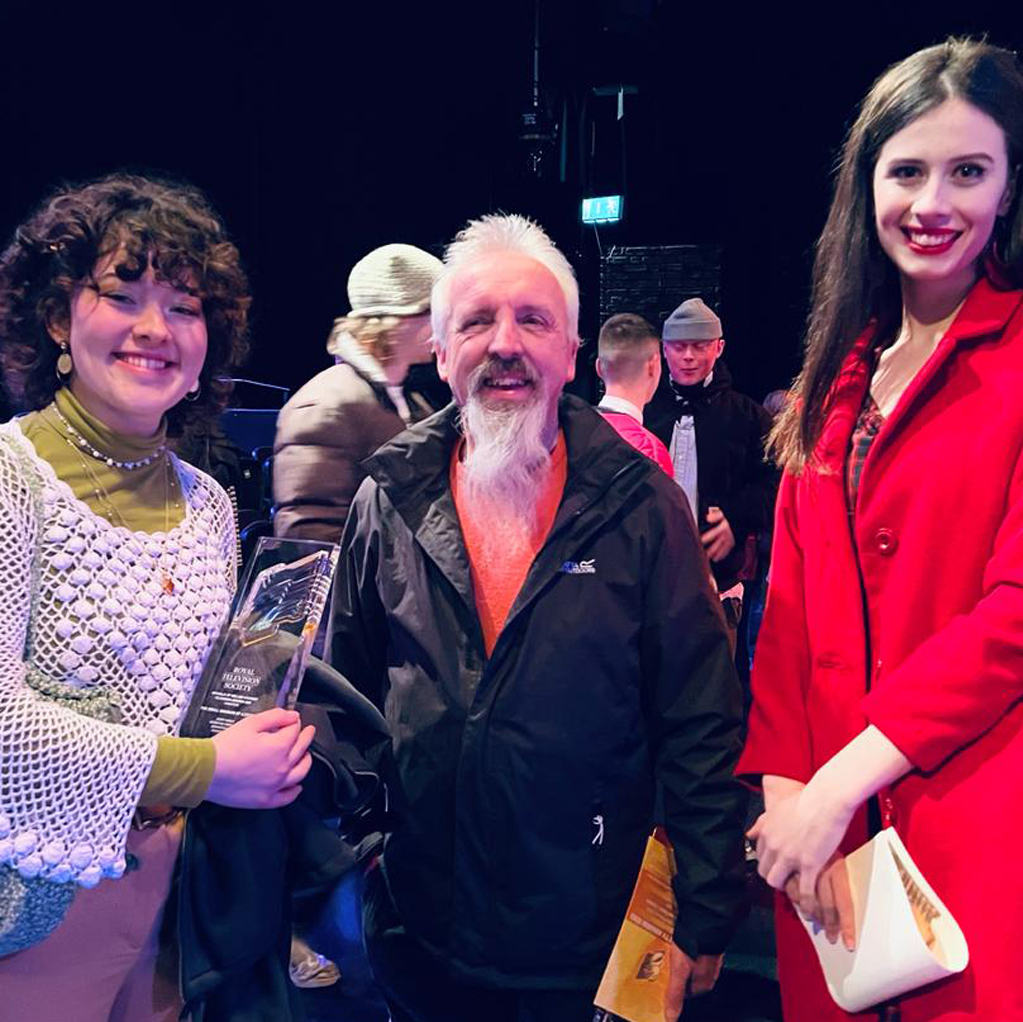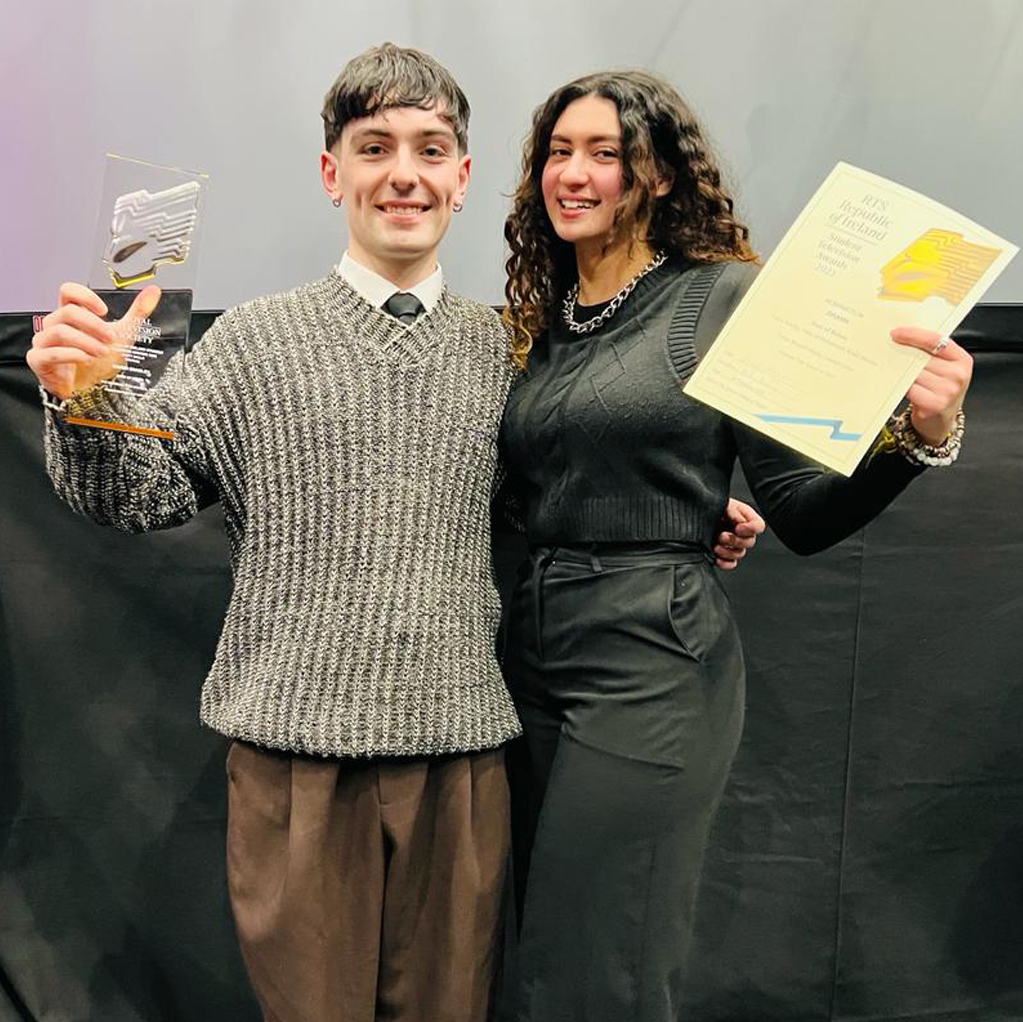 Next National Film School winner was Meghan O'Shaughnessy and her thought provoking and hard hitting documentary, taking the award for Best Factual. They Killed us for Existing allows ordinary women to tell their stories of harassment and intimidation encountered on an everyday basis. Meghan made a very moving and heartfelt speech about a timely issue, her film speaks the truth and does so from the heart. The winning trophy was presented by Bill Malone, Independent Producer and former Director of Content,Virgin Media.
The award for Best Drama, went to Miles Davis Murphy's beautifully crafted urban family drama, Bestial Ones, it tells the story of a young single mother struggling to manage her wild little boy, and she faces some hard choices. Miles had to dash to the awards fresh from a screening at DIFF, but made it just in the nick of time to pick up his award from Alan Esslemont, Árd Stiúrthóir TG4.
All four craft skills awards announced on the night went to NFS IADT students:
Camerawork: Bestial Ones – Fiachra Gallagher Lawson
Editing: The Killed us for Existing – Meghan O'Shaughnessy
Sound: Sons of Roisín – Rory Sweeney
Writing: Sons of Roisín – Conor Bradley & Cian McCarthy
Sons of Roisín tells a very important story brilliantly crafted. In battled-scarred Derry, a young man must come to terms with the gradual loss of his hearing, and the isolation it will entail.
National Film School staff in attendance to celebrate the wins were Jean Rice, chair of Film + TV, David Quin, co-chair of Animation and Head of Department of Film + Media, Vanessa Gildea.
"I would like to congratulate all the NFS student and graduate winners of RTS awards 2023, I commend them for the originality and bravery of the storytelling and their incomparable commitment to their craft, huge thanks to host Agnes Cogan and the RTS for their important support and celebration of student filmmaking." Vanessa Gildea, Head of Department of Film + Media, IADT
News