Report on Student Experiences of Bullying in Higher Education Institutions in Ireland launched by Minister Harris
A new report on student experiences of bullying in higher education institutions (HEIs) in Ireland was carried out by collaboration between the National Anti-Bullying Centre (ABC) in DCU, National College of Ireland (NCI), and IADT was launched this week by Minister Simon Harris.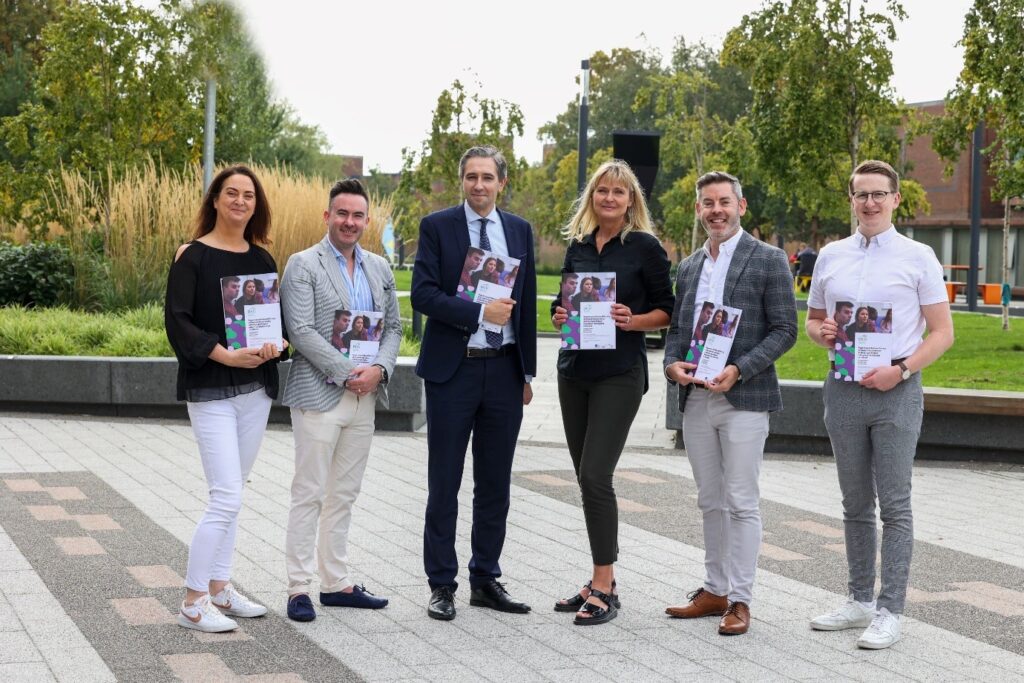 Photo L-R: Dr Irene Connolly (Psychologist, IADT), Dr Michael Goldrick (National College of Ireland), Minister Simon Harris TD, Minister for Higher Education, Professor Debbie Ging (School of Communications, DCU) Darran Heaney, Director of Engagement with DCU Anti-Bullying Centre, Éamonn Jones (School of Psychology, DCU). Photo credit: Kyran O'Brien (DCU).
---
Dr Irene Connolly, Psychology lecturer on the BSc (Hons) in Applied Psychology in IADT worked with Dr Michael Goldrick of NCI, Prof. Debbie Ging, and Eamonn Jones of the ABC to investigate the experience of students at third level concerning bullying in their institutions, or while on work placement/apprenticeships.
One area of interest investigated third-level students' knowledge regarding anti-bullying policies in their respective Higher Education Institutions (HEIs).
Some results can be found below:
When asked about their knowledge of Anti-Bullying Policies in their institution:
42% were aware that their institutions had an anti-bullying policy
56.6% were unsure whether their HEI had an Anti-bullying policy
1% reported that their institution did not have an anti-bullying policy
The full report can be found at this link.
News