Applied Psychology & Design Workday Field Trip
Applied Psychology second year students visited Workday in Smithfield on 3rd November 2022 to learn about User Experience (UX) Research careers.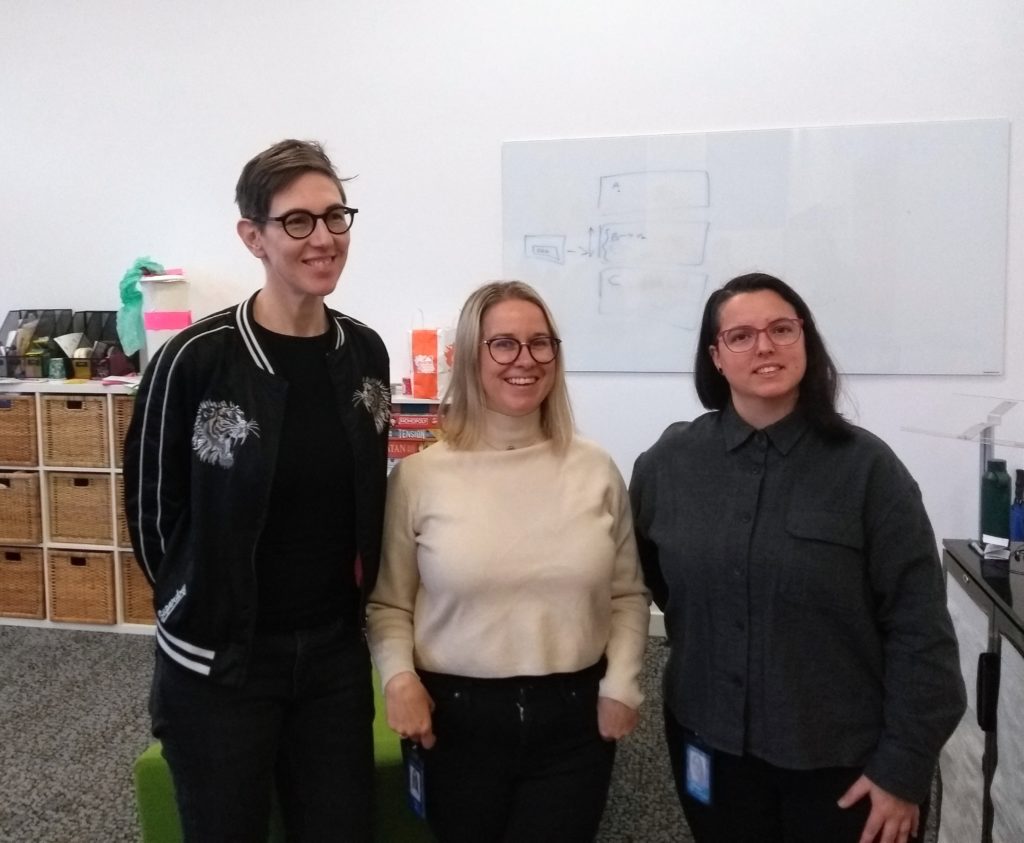 Sinéad began by describing her initial motivation towards UX as an opportunity to improve people's lives. Sinead, Aine and Rachelle then shared their experience on how small projects can turn into bigger paid roles and how to build a portfolio to showcase capabilities. The team covered using different research methods to turn data into insights, alongside how story-telling and persuasion are important skills in communicating ideas.
The students left with an awareness of the varied paths to UX research roles. Sinéad and her team helped embed how the links between design thinking and applied psychology can help to develop an understanding of people to create better products.
Sinéad Davis Cochrane spoke afterwards, "When I was a 2nd year Psychology student at IADT, my lecturers inspired me with the idea that technology could make all our lives better, but especially for those who were most vulnerable in our society."

"20 years later, it was a pleasure and privilege to be able to host 2nd year students from IADT, all studying UX Research. I hope we inspired at least one of those students to pursue this as a career, as I did."
News