Findings III: A Symposium Celebrating Scholarly Research at IADT
The Faculty of Film, Art and Creative Technologies is delighted to announce Findings III, the third interdisciplinary symposium celebrating excellence in under- and post-graduate research on Tuesday 14th June at IADT.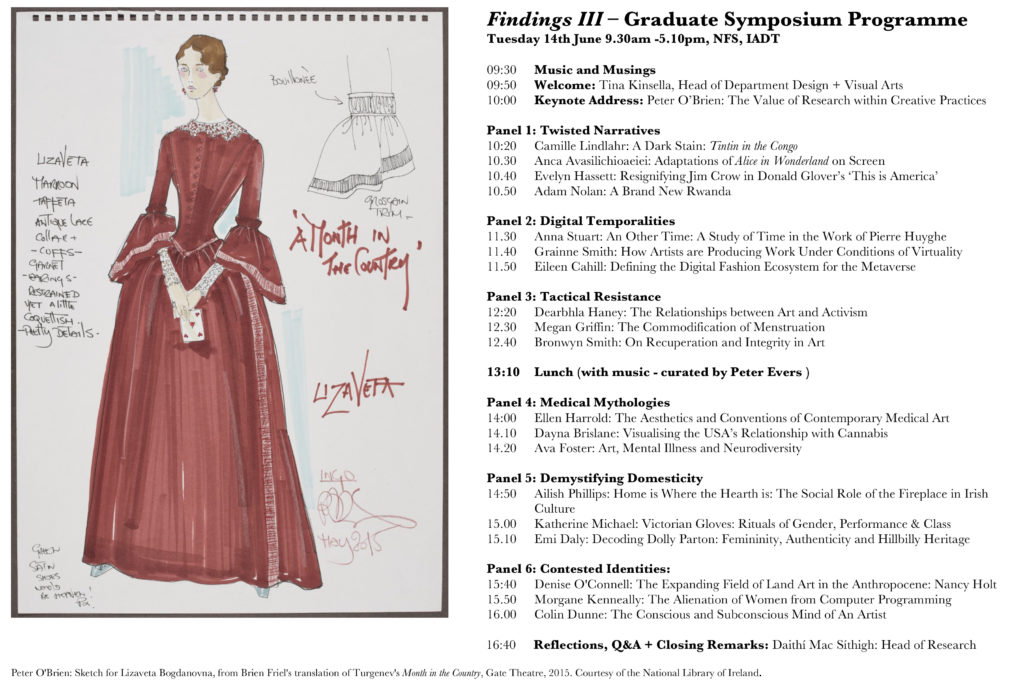 This day-long symposium will showcase scholarly research drawn from theses produced at both undergraduate and postgraduate level during the academic year 2021-22. It will take place on Tuesday 14th June from 9.30am-5.10pm and will be hosted by the National Film School, IADT. Findings III is open to all students, staff and members of the public. 
Established in 2019, the annual Findings symposia offer students a platform to share colourful and provocative research 'findings' and celebrate the intrinsic value of scholarly research to the disciplines of film, art, design, animation, photography, visual culture and creative technologies. 
The symposium format will combine pre-recorded presentations with live chaired discussion. The keynote address will be given by Peter O'Brien, the internationally renowned costume designer for stage and film (Gate Theatre, The Price of Desire), fashion designer (Dior, Givenchy, Chloe, Rochas, Peter O'Brien), and lecturer on IADT's Design for Stage and Screen and Design for Film programmes. Peter will speak to the value of research within creative inter- and multi-disciplinary practices, drawing on his wide-ranging professional experiences.
The studio work of the presentees will also be on show during the symposium: https://iadt.ie/news/on-show-2022/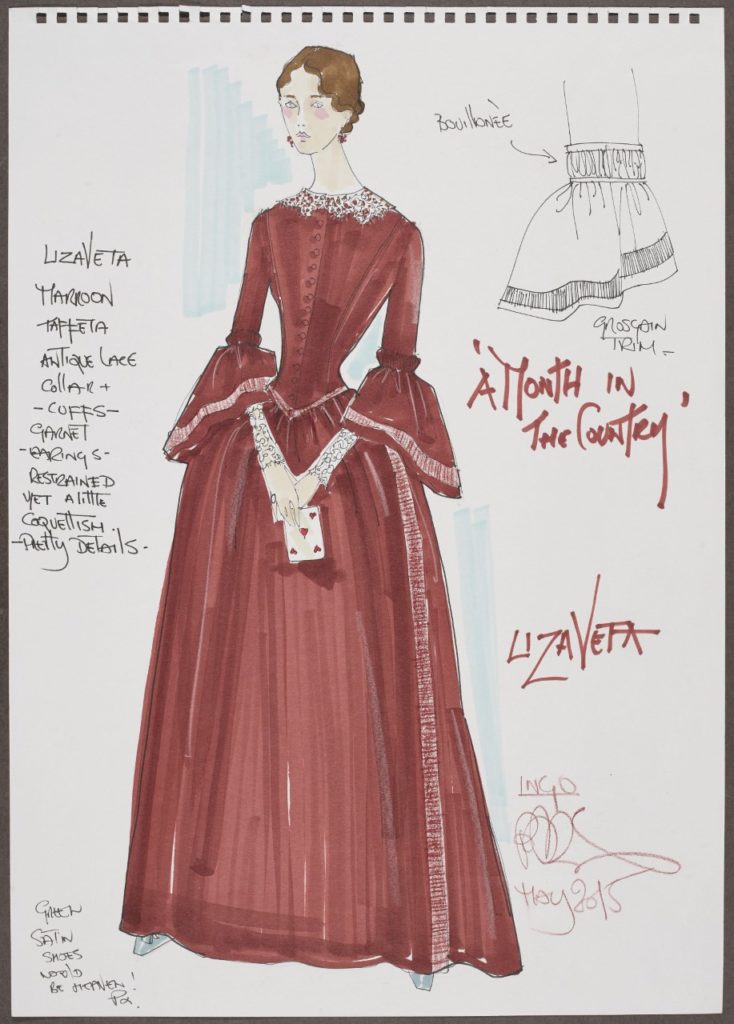 Image: Peter O'Brien

Sketch for Lizaveta Bogdanovna, from Brien Friel's translation of Turgenev's Month in the Country, Gate Theatre, 2015. Courtesy of the National Library of Ireland
News, Event