National Film School Animators win big at Dingle Animation Festival
It was an energy filled night of celebrations in the Dingle Skellig Hotel at the awards ceremony for the Dingle Animation Festival 2023.
National Film School students and graduates won multiple best film & craft awards, the Big Pitcher award and IADT Lecturer and Animator Steve Woods honoured with the Murakami Award.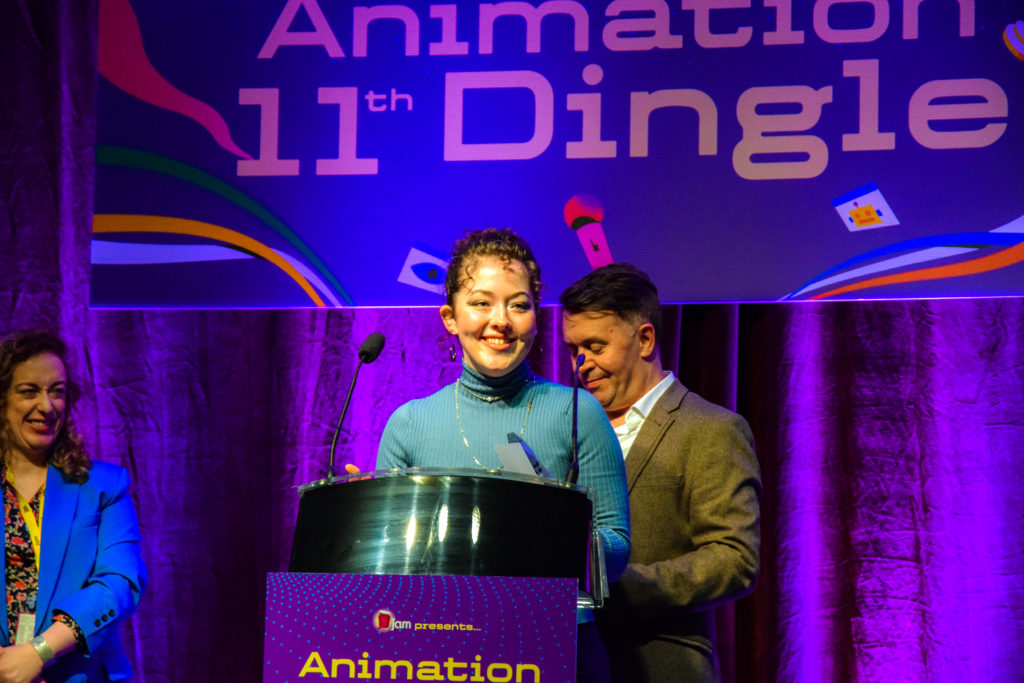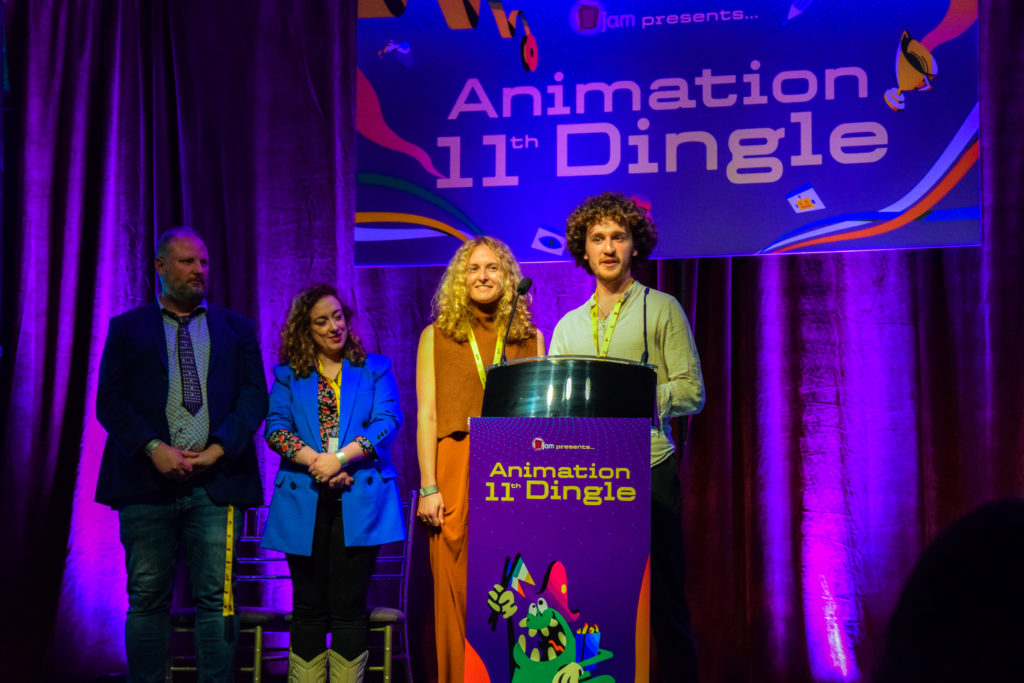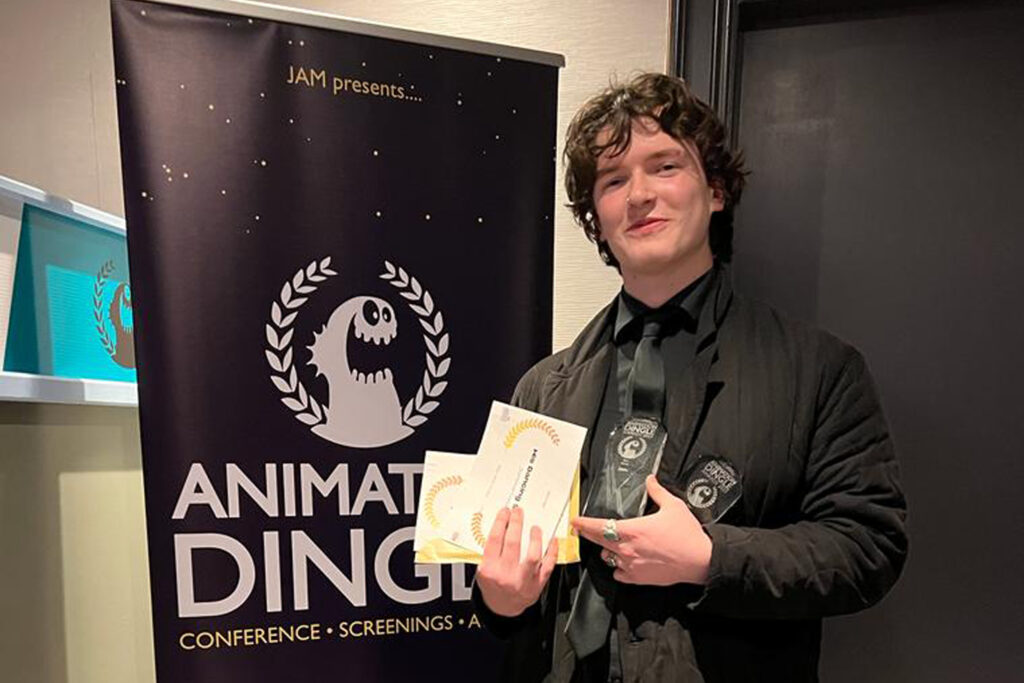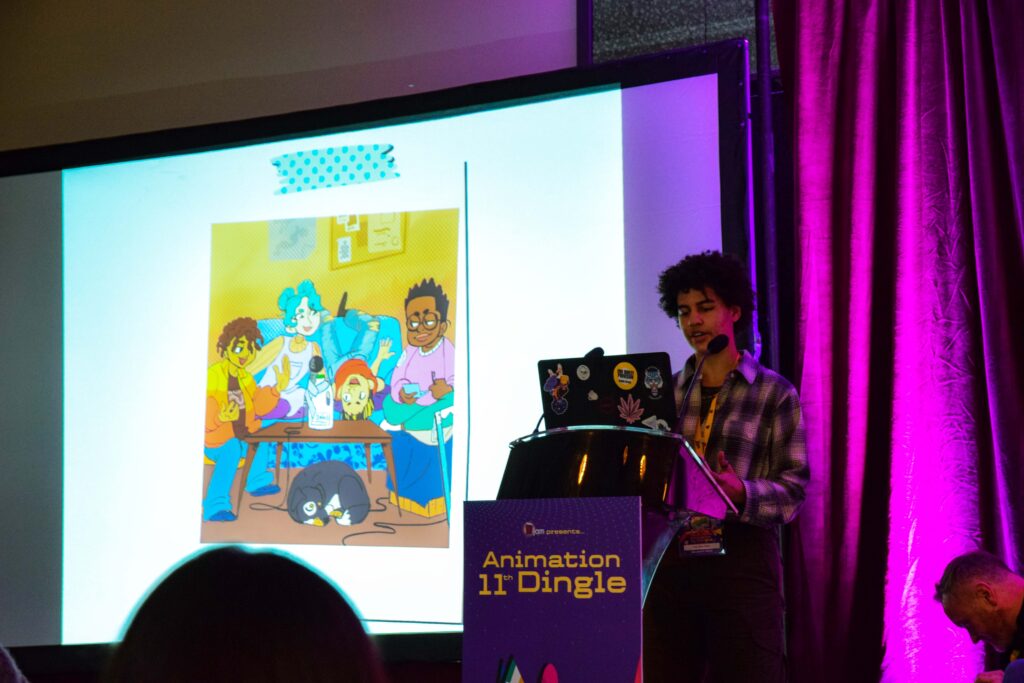 Fay-Orion Antar won the Big Pitcher award for On Eir.
Domhnall Cotter, third Year BA (Hons) Film & TV student won the following:
Best Animation Award sponsored by MILKSHAKE!: His Dancing Shoes
Best Writer Award sponsored by Animation Ireland and National Talent Academy for Animation: His Dancing Shoes
The Small Makings of a Storm. National Film School at IADT – Director / Sound: Avery Angle, Composer Samantha Sack, Animators Avery Angle, Bróna Nic Gabhann, Mixing Adam Butler, Eoghan Fitzmaurice.
Also nominated was the beautiful Last of the Season – Directed, written & animated: Hannah Levingstone.
It was hard to keep up with the amount of awards Avery Angle took home for her stunning animation 'The Small Makings of a Storm', the future of animation is secure in our graduates hands.
Her film traces the course of water through the environment, from misty droplets to mighty torrents. This film also took home the highest honours at the RTS awards.
Over 52 students of the Animation degree and many members of the academic staff were in attendance to cheer the student winners on, and we surely made our voices heard, the only silence noticeable above the chat in the room was during the screening of the work, when the whole room fell silent.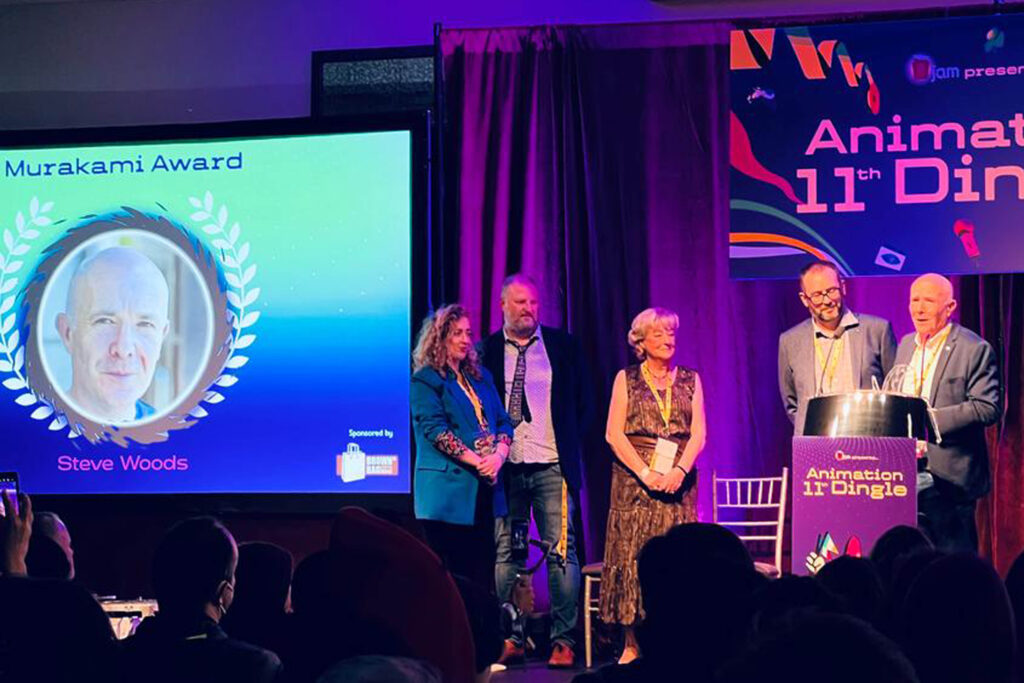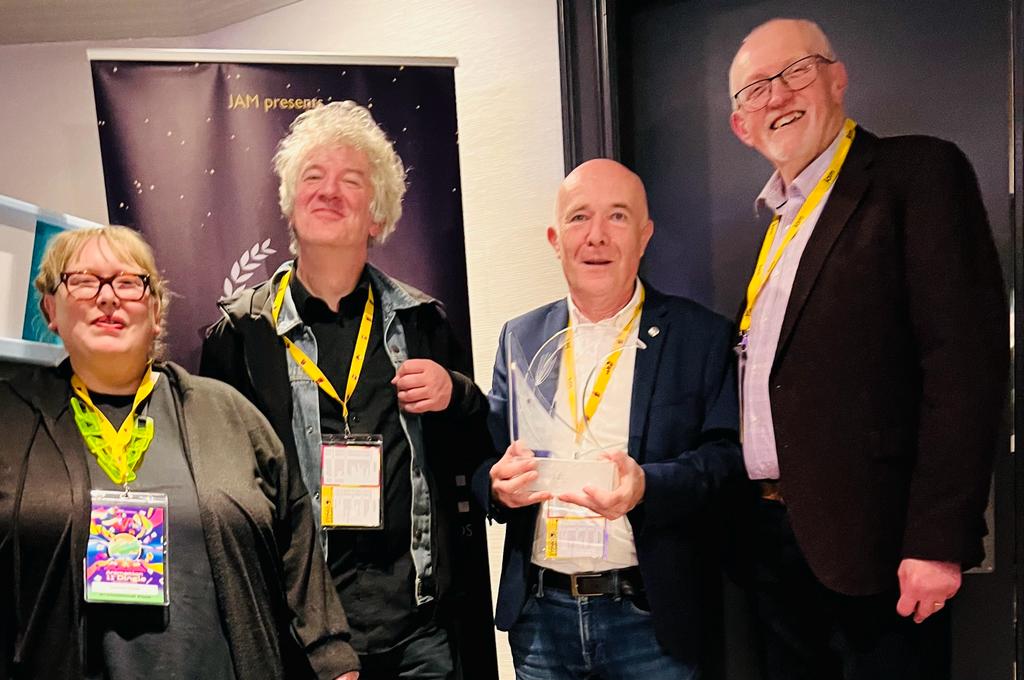 The biggest cheer and standing ovation came when Lecturer and Animator Steve Woods received the Lifetime contribution to Animation Murakami award, sponsered and presented by Cathal Gaffney from Brown Bag Animation and Ethna Murakami, the late Jimmy Murakami's widow. Steve made an incredible speech, inspiriting the next generation of animators to pick up the mantle and let nothing stop them realising their dreams.
"Attending Dingle Animation and witnessing first-hand the celebration of our incredibly talented students and graduates was pure joy. Congratulations to Avery on a record breaking four awards, to Marta & Christian, to Fay on a brilliant pitch to industry and to Film student Domhnall Cotter. We couldn't be more proud of all the students nominated and winners alike, their commitment to storytelling and the craft of animation is extraordinary."

"Congratulations to my long time colleague Steve Woods on the ultimate honour for his contribution to Animation, I know Jimmy is smiling down and would be thrilled to see Steve celebrated in this way, very deserved. Thanks also to Maurice Galway and all at Dingle Animation who celebrate and showcase student animation in the most beautiful setting a festival could dream of in the heart of West Kerry." 

Vanessa Gildea, Head of Department of Film + Media, IADT
News