Visual Communication Design Student Awarded George Moore Scholarship to Study in New York
Dayna Brislane, a recent graduate of the BA (Hons) Visual Communication Design programme, is to become a George Moore Scholar. She will pursue a Masters degree in Communication Design at Parsons School of Design in New York.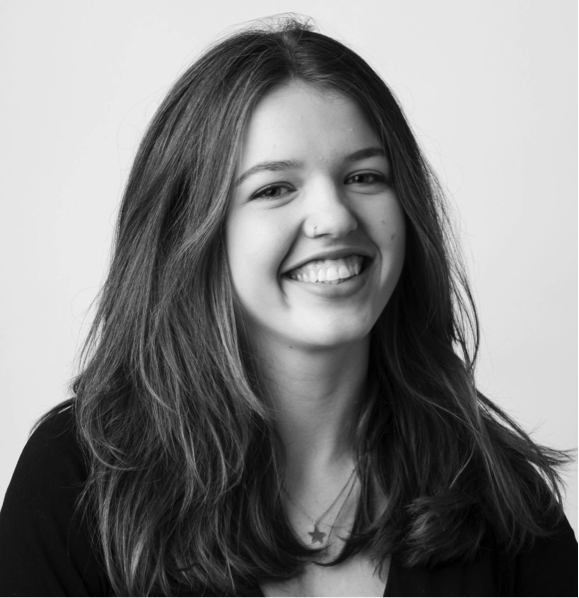 Dayna is the second graduate of the Visual Communication Design programme to be awarded this prestigious honour in the past two years.
The George Moore Scholarship programme is part of the Ireland Funds. It acknowledges outstanding students in all academic disciplines across the island of Ireland, who wish to pursue further study in the USA, Canada and the UK in the creative and performing arts, science, technology, entrepreneurship, health science and social sciences. Parsons is ranked the number one design school in the U.S. (QS world rankings, 2021) and this generous scholarship will support Dayna in attending its New School, for the next two years, specialising in Digital Product Design.
Dayna told us: I am so excited to begin my studies at Parsons and to be supported by the huge generosity of the George Moore Scholarship. My chosen programme – Digital Product Design – specialises in highly innovative research, guided by an incredibly enthusiastic and amazing cohort of staff. Plus, New York is THE most exciting city in the world to be studying design!

I would like to thank all my lecturers on the Visual Communication Design/Graphic Design team for their support over the past four years, in particular Dr Linda King and Gerard Fox, in addition to Loreto Meagher in Student Support and Dawn O'Connor in the Careers Office, all of whom helped me secure this amazing opportunity.
Dayna's graduate exhibition On Show 2022 will launch on Thursday 9th June at 5pm where you will be able to view her work. You can find out more about Dayna and her work here.
News