Visual Communication Design's 'Digital Mythologies' Project Secures European Funding
The Visual Communication Design team at IADT will join forces with colleagues across Europe in a strategic partnership project 'Digital Mythologies', running for two years from December 2021.
With an investment of €400,000 from the Erasmus+ programme, students and staff from the collaborating institutions will investigate the historical and contemporary use of mythology across a number of themes including Nation Building, the Body, Nature, and Spirituality. 'Digital Mythologies' will comprise a series of international student workshops that will rotate between the partner institutions, leading to a variety of disseminations/outputs including exhibitions, seminars and publications (print and digital).
This ambitious project is led by Aalto University (Helsinki, Finland) and involves leading art and design schools across the continent: ASP Art Academy (Katowice, Poland), DA Academy of Arts (Vilnius, Lithuania), the Icelandic University of Arts (Reykjavík) and the Royal Academy of Fine Arts (Antwerp, Belgium). The IADT contribution is led by co-Principal Investigators Gerard Fox and Dr Linda King, with support from Peter Evers and Dr Tina Kinsella.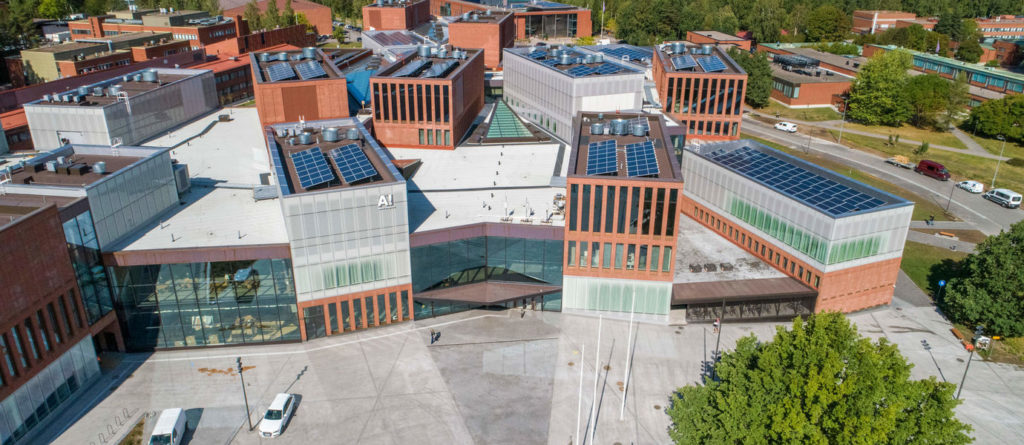 'Digital Mythologies' was praised by evaluators for its promotion of cultural understanding and intercultural dialogue, with the strong expertise of the participating institution being recognised. The applicants were commended for their leadership in art and media education, and their plan to 'update the skills and tools needed for effective hybrid teaching and learning, offering a solution to a European-wide post-pandemic challenge in the art and media education'.
Emma Leahy (Director of Research, Development and Innovation at IADT) said: "We at IADT are pleased to see further recognition of our strengths in visual communication design, especially as it comes with an opportunity to deepen our collaboration with leading institutions in Finland, Iceland, Poland, Lithuania, and Belgium. Students and staff will benefit from the opportunity to exchange ideas with their peers across Europe, and the team's well-formed plans for publications, exhibitions, and digital resources will ensure that the project will be a driver for further research and innovation."
News