IADT Enterprise Ireland Innovation Vouchers
IADT is a partner on the Enterprise Ireland Innovation Voucher Scheme. This scheme brings innovators in industry together with Institute researchers. Together they work to test and trial prototypes and proofs. IADT academic staff and researchers work with industry on average 25 research projects annually through this scheme.
Please contact Rachel Gallagher, Enterprise & Development Manager, for information on the scheme. (E:rachel.gallagher@iadt.ie)

Industry Research Collaboration
IADT staff and students collaborate on an ongoing basis with industry on a variety of research projects and trials. Companies will usually contact the Enterprise + Innovation Department directly with a project proposal. The E+I team will align them with the appropriate IADT staff to create and develop a working brief, action plan and delivery schedule and get your service and/or product to the next stage of development.

Networking Entrepreneurs + Innovation
IADT hosts regular networking sessions for current clients and alumni. An opportunity to get connected.
IADT Spin Out Enterprise
Over two decades, IADT has invested resources and finance in research and development of innovative services and products with a view to commercialisation. The investment, monitoring and development of IADT Spin Out activity by IADT staff and students is managed by the E+I department.
For more information on our industry engagement activity and expertise please read our brochure:
IADT Industry Engagement Brochure
Innovation Voucher Case Study - Pascana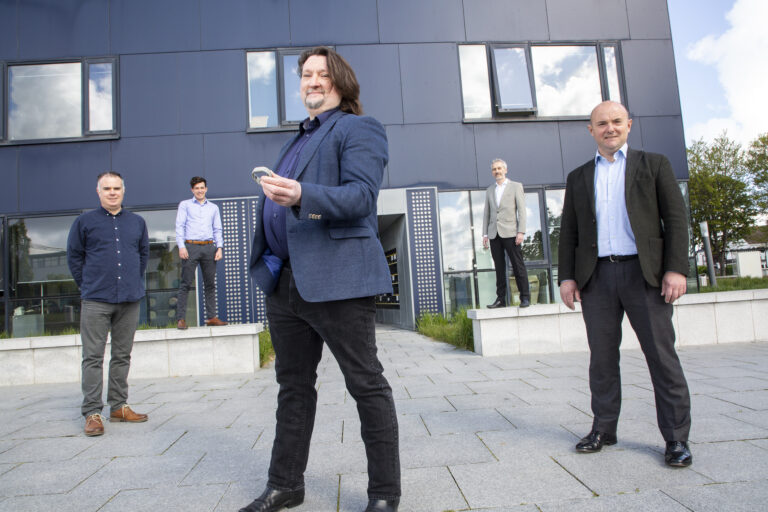 Innovation Voucher Case Study - ChiFit
Innovation Voucher Case Study - Interpret Studio