Immersive Reader, Edge Browser, Select and Speak, E-Readers

Read&Write, available on all student computers, is the main literacy support tool available in IADT. It is designed to assist users of all ages and ability who require extra assistance when reading, composing, or proofing written text. Read&Write is used to produce accurate assignments, for study and research support, and on-the-go, independent learning. It is ideal for assisting with Dyslexia, reading difficulties, writing difficulties, and problems with spelling.
Main Features:
Helps computer users with reading and writing difficulties
Reads text aloud to help construct words and sentences
Advanced spell checking
Word prediction
Scanning tool converts printed text, PDFs or images to Microsoft Word or mp3 format
How to use it in IADT:
Read&Write is installed in all IADT Computer Labs and Student work stations(SWS) – for information on computer labs and Student work stations click here
Immersive Reader
Microsoft's Immersive Reader is a an excellent free text to speech tool, built into Word, OneNote, Outlook, Office Lens, Microsoft Teams, Reading Progress, Forms, Flipgrid, Minecraft Education Edition and the Edge browser.
Immersive Reader in the Edge Browser is great for reading PDFs aloud.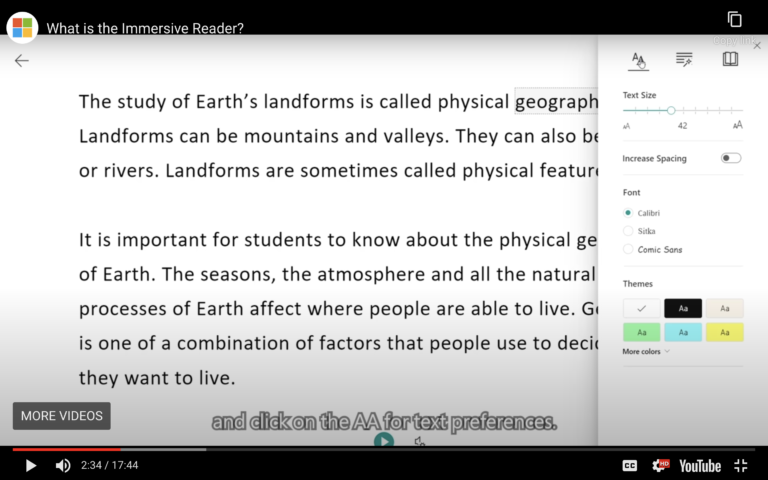 Speech on Your Mobile Device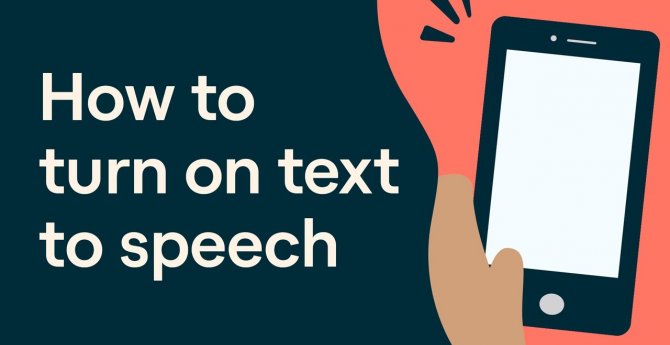 Text to Speech on iPhone & iPad
There are two ways of getting your iPhone or iPad to read text aloud.
Speak Aloud – Simply select text and a speak button will appear.
Speak Selection – Swipe down with two fingers from the top of the screen to hear the content on the screen.
To enable these –
Go to Settings   > Accessibility > Spoken Content.
Adjust any of the following:
Speak Selection: To hear text you selected, tap the Speak button.
Speak Screen: To hear the entire screen, swipe down with two fingers from the top of the screen.
Speech Controller: Show the controller for quick access to Speak Screen and Speak on Touch.
Highlight Content: iPhone can highlight words, sentences, or both as they're spoken. You can change the highlight color and style.
Typing Feedback: You can configure typing feedback for software and hardware keyboards and choose to have iPhone speak each character, entire words, auto-corrections, auto-capitalizations, and typing predictions.
To hear typing predictions, you also need to go to Settings > General > Keyboards, then turn on Predictive.
Voices: Choose a voice and dialect.
Speaking Rate: Drag the slider.
Pronunciations: Dictate or spell out how you want certain phrases to be spoken.
Android Phones and Tablets
Instructions for Select and Speak and setting up text to speech are here
Spelling and Grammar Software
Grammarly for chrome – An excellent, free spelling and grammar checker that works in email, social media and most websites. Click on the underlined text to install it in your chrome browser.
Grammarly for Office, Word and Outlook.  Also works for word and outlook.
Select and Speak and iSpeak are free Google Chrome extensions that allow online text to be read aloud. Click on the underlined text to install them in your chrome browser.
Click on this link for a guide to managing Chrome extensions.
Optibook 3000 Scanners – available in the Library