Dublin is Learning. Learning for Work, Life and Fun.
Dublin Learning City is an exciting collaboration between IADT, Marino Institute of Education, Trinity, UCD, RCSI and NCAD.
Together with Dublin City Council, Dublin Dun Laoghaire Education and Training Board and City of Dublin Education and Training Board our goal is to make Dublin a Learning City.
After having to postpone Dublin Learning City 2020 due to COVID-19, we are delighted to announce that our festival will be going ahead! The festival will include a diverse number of free events and activities for all ages and interests to have fun while learning.
---
IADT are delighted to be part of the Festival and offer the opportunity to hear a series of short talks on every CAO course that we offer at IADT.
Visit our Spotlight Sessions where you will have the chance to hear from our lecturers and listen to our current students talk about what it's like to study at IADT.
Spotlight Sessions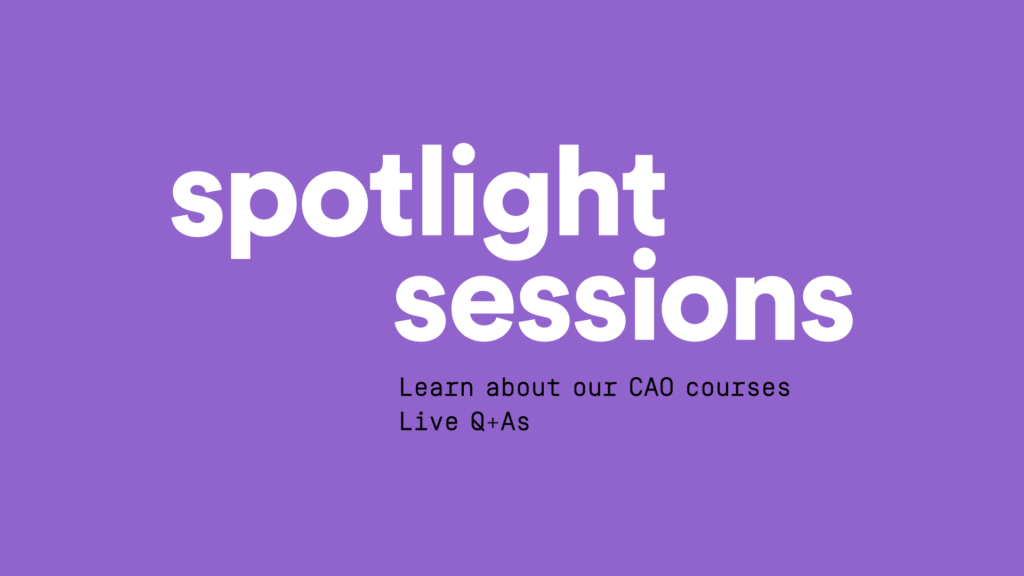 Hear from our student
Interview with Pat Fitzsimons, IADT final year undergraduate (BA Hons Art) and Loreto Meagher, Chartered Psychologist IADT Student Learning Centre about Pat's learning journey.
Pat left school disillusioned with education at 15 years of age in this video he outlines the steps he took to fill in his educational gaps and he describes all the supports available to help get him to the finish line. He encourages anyone to get involved in lifelong learning.
Hear about our Student Support Services